If the Canon EOS R6 Mark II was an animal, it would pack teeth like switchblades, razor-sharp talons, a venom sac, and the footspeed to chase down anything foolish enough to draw its attention.
Indeed, while the Canon EOS R6 Mark II is almost a top-to-bottom specs improvement over the original Canon EOS R6, in terms of that last point it manages to outpace even the mighty Canon EOS R3 – boasting an amazing 40fps continuous shooting speed. (This actually outguns both the Sony A1 and Nikon Z9, too, unless you count the Z9 cheating by shooting 11MP images.)
Still, the Canon EOS R6 Mark II is about more than just sheer speed. From its full-width, 6K-oversampled video to the brand-new 24.2MP sensor to the ability to pre-record both stills and video so you don't miss a microsecond of the action, this is the most fully loaded mid-range camera on the market.
Canon EOS R6 Mark II: Specifications
Sensor: 24.4MP CMOS
Image processor: Digic X
Mount: Canon RF
ISO range: 100-102,400 (exp 50-204,800)
Shutter speeds: 1/16,000-30s
Image stabilization: 5-axis IBIS, up to 8 stops
Max image size: 6000 x 4000 pixels
Max video resolution: 4K HQ 60p, 1080p 180p
Max burst: 12fps mechanical shutter, 40fps electronic
Viewfinder: 3.69m dot OLED, 0.5 inch, 100% coverage, 120fps refresh
Memory card: 2x SD UHS-II
LCD: 3-inch, 1.62m dot, vari-angle touchscreen
Size: 138.4 x 98.4 x 88.4mm
Weight: 670g (including battery and memory card)
Canon EOS R6 Mark II: Key features
As noted, the Canon EOS R6 Mark II is a step up from the R6 in a great many ways. Chief among these is in terms of resolution, with a brand-new image sensor boasting 24.2MP (compared to the 20.1MP of the original).
The maximum continuous shooting speed has doubled, from 20fps to 40fps (when using the electronic shutter; mechanically it still sits at 12fps), which records both JPG and RAW images.
The new sensor enables the camera to capture full-width 4K 60p video (including 4K 60p HQ, downsampled from 6K), as well as 1080p footage at up to 180p – an increase from its predecessor's 120p recording. If you want to use the R6 Mark II as a webcam, for live streaming and video conferencing, you can now simply plug and play via USB – no need for additional drivers or software.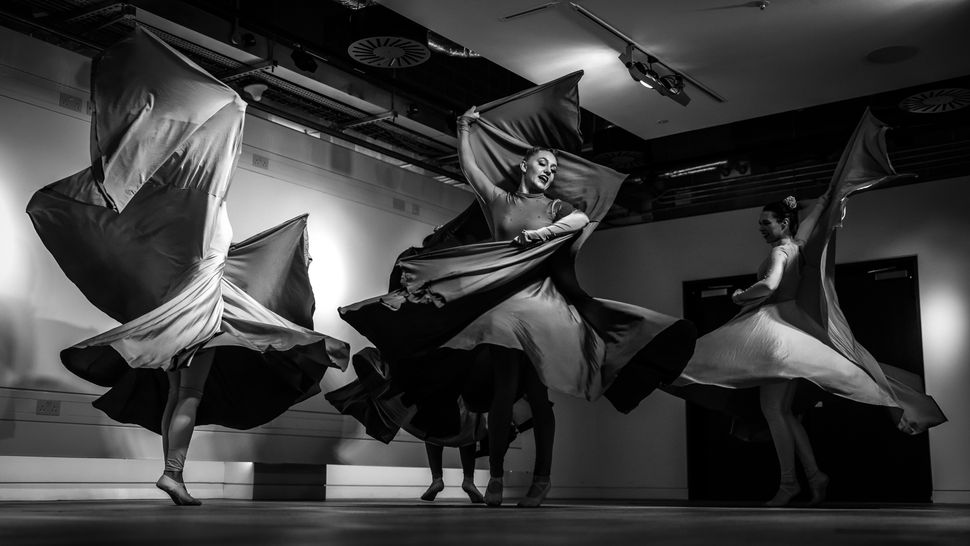 Both stills and video possess a pre-recording feature, which enable the camera to start capturing photos or footage even before you depress the shutter (0.5 seconds for stills, 3 or 5 seconds for video), ensuring that you don't miss a moment even if you're slow with your trigger finger.
The ferocious autofocus is now even better than before, too, taking the Dual Pixel AF II algorithms from the R3 and combining it with even more deep learning. The net result is that tracking now extends to two subject types: horses and aircraft (in addition to birds, dogs, cats, cars, motorcycles and trains).
Like other recent R system bodies, such as the Canon EOS R7 and Canon EOS R10, the R6 Mark II takes the Multi-Function Shoe from the R3. It also imports the Panoramic photo mode from its APS-C siblings, and introduces a new (and very welcome!) focus breathing correction function.
Canon EOS R6 Mark II: Build and handling
The Mark II is almost identical in size, weight, and proportion to the original, and the build quality is excellent, with the chassis made of Canon's blend of solid and reliable polycarbonate plastic, this camera feels like it can take a few knocks. It can also survive a spell of bad weather, or a trip to the beach, with the body being adequately sealed against water and dust.
The R6 Mark II feels very sturdy in the hand, the grip is deep, and for lack of a better word, is very grippy, I feel my hand is just sticking to it. I can confidently hold the camera with the reasonably heavy RF 24-70mm L f/2.8 USM attached with just one hand. The grip is comfortable for my mid-large-ish hand size, with all the buttons easily in reach without too much finger gymnastics. Although, as with nearly all mirrorless cameras, I have nowhere for my pinky, so if this bothers you I would invest in a grip for maximum comfort.
Looks-wise, the design is safe. It is a classic Canon. It feels redundant to complain about a brand design language that has been mostly unchanged for 30 years, but to borrow a phrase from another Japanese export, the R6 Mark II just doesn't spark joy in me when I hold it.
There is just something about it that doesn't give me the same feeling as when I hold certain cameras from other brands. I know I might get the best results from the R6, but I look forward to spending time with other cameras. That is what Canon is missing in its design, it's umami. It's not the determining factor in what makes a camera a good camera, but it's important in what makes a camera a beloved camera to own.
After some past design quirks, with the much-maligned touch bar on the original Canon EOS R or the odd thumb wheel on the new R7, it is very pleasing to see that Canon has stuck with its trio of control wheels it used with much success on the R6. In fact, the entire layout of the rear camera is the same as the layout on the R6, which you will find no complaints about here, this control scheme covers enough functionality quickly, without overloading the camera with buttons.
On the top, moving the power switch moving to the right-hand side works really well as it is now much faster and easier to start the camera with your main hand. The new addition of the photo/video quick switch on the left is a wonderful addition for hybrid shooters, as it really speeds up the process of switching between the two modes while enabling the separation of photo and video into their own domains. The new Q2 menu gives you a dedicated quick menu to adjust your video settings in specific, whilst the Q1 menu remains dedicated to photo settings.
The dials are absolutely excellent, with a great textured feel and feedback as you click through them and enough resistance that you can make small adjustments without going overboard. The layout of the buttons is very similar to previous Canon mirrorless and DSLR cameras, so experienced users can jump right in. The buttons are still a little flat and soft, not offering a huge amount of tactile feedback to know you have successfully pushed them, it would be nice for more of a physical response with a subtle click or firmer spring.
Canon continues to have the best menus in the business and has made some useful tweaks. The coolest is having a set of hotkey-like shortcuts to three ISO settings, so you can quickly tap the ISO menu and jump between them without having to scroll the wheel or swipe the screen. Canon also continues its long tradition of easy customization, so you can swap nearly all the buttons and dials to suit your own shooting style.
Canon EOS R6 Mark II: Autofocus
We have praised Canon's Dual Pixel II autofocus before, but it bears repeating, the autofocus on the Canon R6 Mark II is out-of-this-world-good. Using any of the point selection autofocus worked flawlessly, with the perfect focus being acquired almost instantaneously for anything I dropped the point on.
For subject tracking on humans, the camera locked onto the face or eye without fail every single time, even in low light conditions. We were photographing a troupe of dancers, and no matter how they turned, twirled, leaped, or pirouetted, the Canon EOS R6 Mark II never failed to keep them in focus. Once again, like the original R6 before it, this camera delivers the best AF performance that money can buy.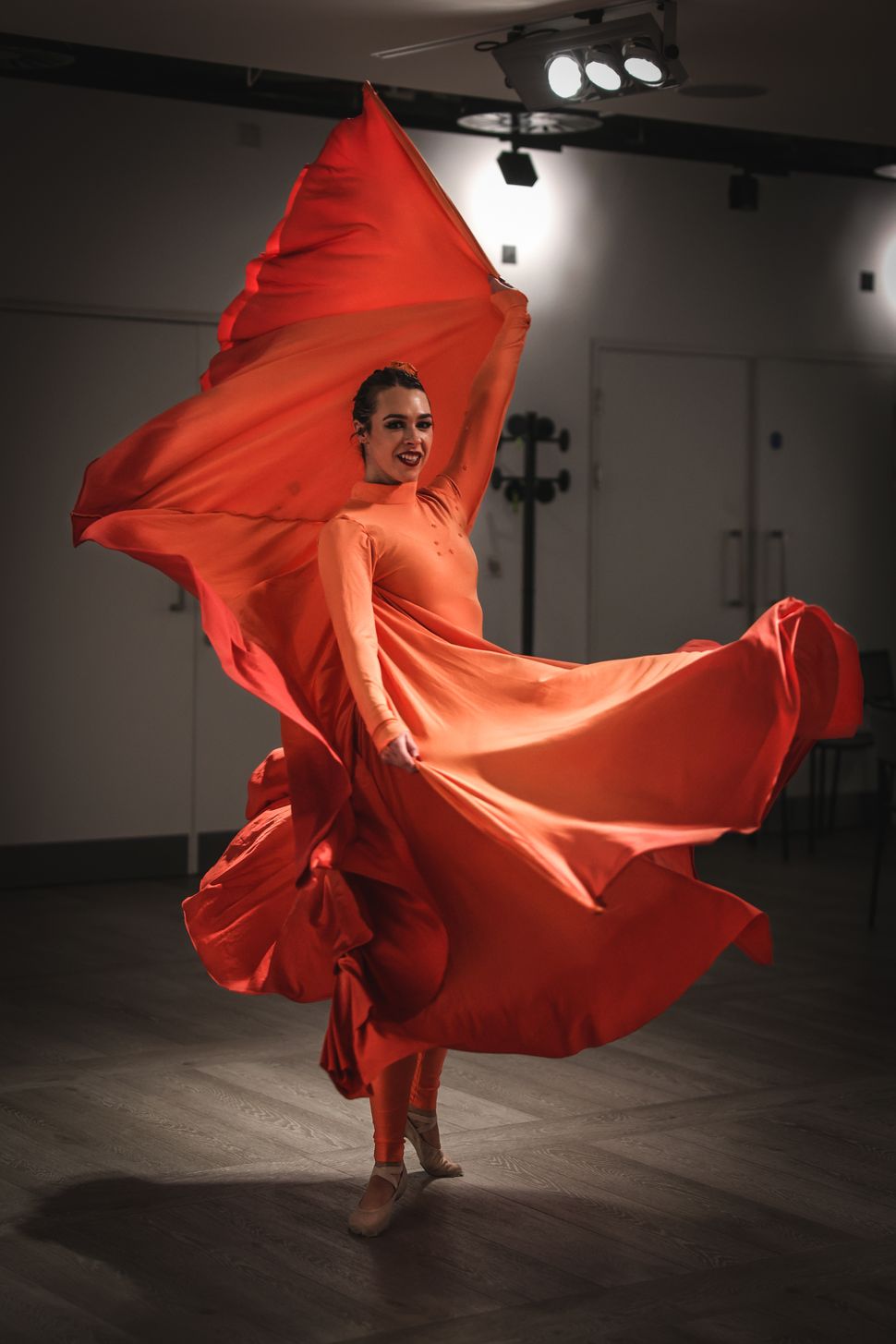 New for the R6 Mark II is aircraft autofocus, and planespotters rejoice, it worked perfectly on every plane that flew over my busy London flightpath. The autofocus picked out the aircraft instantly, but also managed to lock focus on the cockpit and then smoothly tracked the flight.
Bird and animal subject detection worked pretty much every time for finding the outline shape of the creatures, even when the birds I were photographing were partially hidden by trees or reeds, they were still picked up by the autofocus. The eye autofocus for birds and animals was less accurate but did well in good light and with a high contrast eye-to-head coloring, but with darker fur or feathers it really struggled.
One small quirk I observed a couple of times was the autofocus would successfully recognize the shape of the animal but pick a spot for the head or eye that was wrong. When photographing a goose, the camera was insistent that the goose's head was actually its tail feathers. When this happens it is not simple to take the camera out of subject detection and select a point focus manually instead.
The autofocus was also a little skittish on occasion, selecting the eye correctly, but unable to commit to its decision and jumping rapidly between the eye, head, and the whole animal leaving me unsure where the focus point would be when I pressed the shutter.
These were rare occurrences, but enough that I wouldn't close my eyes and trust the camera completely to get the focus right every time.
Canon has made the very confusing decision to not allow you to turn continuous autofocus off on the Mark II. On USM lenses, continuous autofocus isn't much of an issue, but with some of the lower-end noisy Canon lenses such as the RF 35mm and RF 50mm, the constant movement of the barrel extension and accompanying sound is not great. In quiet environments such as weddings or performances, this would be an issue. I would also be concerned about battery drain, as driving the focusing motor and processor is power intensive.
Video autofocus is still incredible. It can take advantage of all the subject recognition modes already discussed for photography but now comes with a few new tricks up its sleeve with a new Face Only AF mode that comes direct from the Cinema EOS line. With this selected, if a face is tracked and then exits the frame, the AF will not shift focus to the background; it will maintain focus where it is until the face reenters the frame, upon which it resumes tracking as before.
This worked really well most of the time, the only issue I found is when the camera picked up something in the background after the subject left the scene, it would continue focusing on that object and not always return to the subject's face as they re-entered. Apart from this small issue, I found the autofocus for video really fast and accurate, with a very pleasing focus pull when changing focal points from near to far or vice-versa.
Canon EOS R6 Mark II: Sample stills
Canon has upped the resolution on the EOS R6 Mark II to 24.4 megapixels, whilst only a small increase from the 20.1 megapixels found on the previous version, for the use cases for the R6, this is more than enough resolution. Already overkill for use on the web and social media, with 24.4 megapixels, you can comfortably print travel or wedding photos for home display without worrying. This is really the sweet spot for resolution right now for almost everybody, with very few photographers actually needing a higher resolution for their work.
And what photos it produces! Canon continues its long pedigree in incredible stills photography. The images coming out of the R6 Mark II are glorious. They are sharp and detailed, with punchy colors and rich contrast. Canon's JPEGs have always been some of the best around for use straight out of the camera and the R6 continues this tradition. The R6 performed admirably in low light with plenty of usable images at high ISOs, without pixel peeping, grain didn't really start to become distracting until above ISO12800.
New to the Canon R6 Mark II are HDR images with moving subjects! Now, this is quite the feat considering an HDR image is comprised of 3 separate images merged. Canon has not explained how it has worked this magic, but I would think its new burst mode might play a part (more on that later). The HEIF images you get from using Canon's HDR shooting modes are great, admittedly you can get pretty much the same results from tweaking a RAW file, but HEIF images are less effort, and you avoid the monstrous sizes and incompatibility of RAW files.
And speaking of RAW files, the RAWs from the R6 Mark II are excellent, the dynamic range has improved a lot to my eye, and allowed me to recover much more detail in the shadows and highlights. The sensor is not stacked or BSI (back side illuminated) so you can get better results from other cameras, but this is a step forward for Canon.
We finally get on to the headline feature of the R6 Mark II, that blistering 40fps electronic shutter. This is crazy for a camera in this price range, and it doubles the speed of the original R6 and even puts it up against the Canon R3 as a serious camera for sports photography and wildlife photography. One of the major worries with a fast electronic shutter is the rolling shutter, and while I didn't get a chance to really put this through its paces, I am pleased to say that in photographing fast-moving birds, I didn't notice this as an issue at all.
Another new feature is the RAW pre-burst mode, which using the 40fps burst mode starts taking images 0.5 seconds before you fully press the shutter. As someone who isn't a professional sports or wildlife photographer, I didn't suit my style of shooting, as I tend to start shooting slightly ahead anyway to capture the moment. However, for those people who cannot miss the absolute perfect frame, this might be essential.
The buffering speed is the only thing that seems to be holding this camera back, and I ran up against the wall a couple of times when shooting at 40fps with a buffer of only 75 RAW images. This might be down to using SD UHS-II slots and not the faster CFexpress, which is a much more positive move for a mid-range camera (CFexpress cards are very expensive) but it is a double-edged sword when it limits your headline features.
This buffer, however, is not an issue unless you want to shoot at blistering speed, when using the mechanical shutter which is limited to 12fps I never troubled the buffer limit once.
There are other welcome creative additions, too, such as in-camera focus bracketing – which, unlike other Canon cameras, actually does the compositing in-camera rather than requiring you to do it manually in external software. And thanks to the improved stabilization, which is good for up to 8 stops depending on your lens choice, you can do it without a tripod. From a 100-shot stack, handheld, the results were perfect.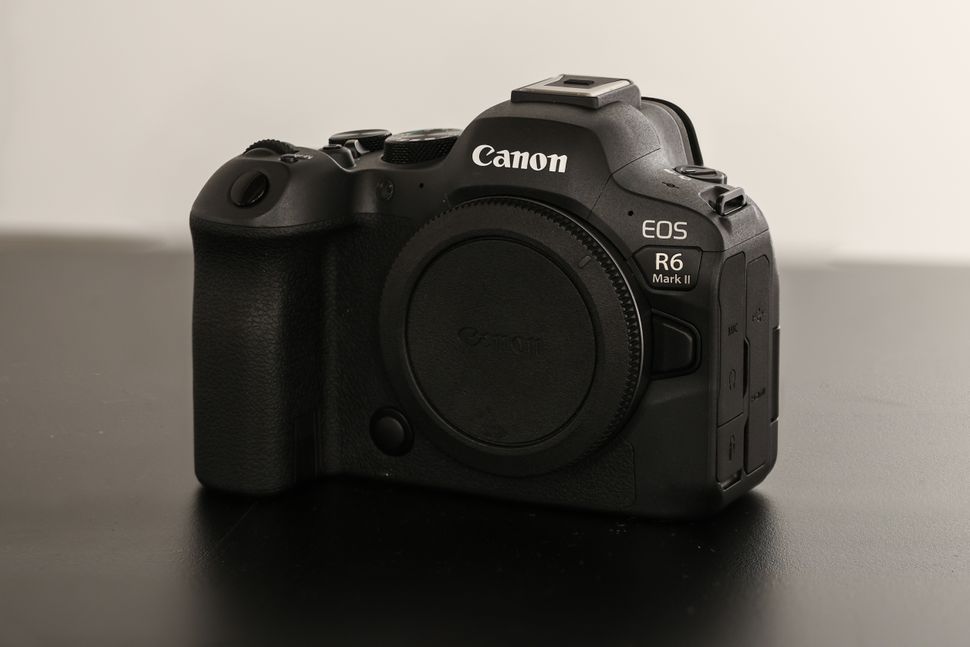 Canon EOS R6 Mark II: Sample video
For video, everything has been upped on the Mark II and this camera really feels like the one to get if you are a hybrid content creator. Canon has stuck to the basics and thrown in everything you need to make quality videos and nothing more.
What you do get is full-width 4K UHD recording at up to 60fps, or full HD recording at up to 180fps, which gives you the freedom for some slow motion. All these video modes can record internally in 4:2:2 10bit, Canon Log 3, and HDR PQ, so you can have maximum control over the final look of your video.
You can also record 6K 60p ProRes RAW via HDMI (3.7K ProRes RAW in crop), the 29:59 recording limit is no more, and the circuitry has been redesigned to enable the camera to capture 40 minutes of oversampled 4K 60p or 6 hours of 4K 30p. There are also new exposure tools such as false color to ensure that your footage is the correct brightness.
The video straight from the camera in 4K is simply put, incredible. The detail and sharpness are fantastic, and the processor does a fantastic job of managing colors, brightness, and HDR directly in the camera. You could easily shoot footage on the R6 Mark II you would be more than happy to use immediately without post-production.
The combination autofocus of up to 8 stops with a compatible lens is quite simply amazing. While walking around in the snow, and trying not to slip over, my handheld footage was steady as a rock! I wouldn't throw away your gimbals and rigs just yet, but we are getting closer to perfect magically stable footage straight from the camera.
One word of warning, again the camera is limited by its choice of SD cards and not CFexpress. I found that when recording at the highest settings, what I thought were modern high-capacity SanDisk SD cards were not up to scratch, regularly hit a recording wall and video recording kept stopping. So if video is your game, then ensure that you have the latest and greatest in SD card tech.
If you are a wedding, event, or travel photographer that also shoots video, then this really is the only camera you will need.
Canon EOS R6 Mark II: Lab results
For our lab data comparison we compared the EOS R6 Mark II to its primary full-frame mirrorless rivals: the Nikon Z 6II, Sony A7 IV and Panasonic Lumix S1.
We test resolution using Imatest charts and software, and dynamic range and signal to noise ratio with DxO Analyzer.
Resolution (line widths/picture height):
Predictably, there's little to separate the three 24MP cameras when it comes to their ability to resolve fine detail. The 33MP Sony A7 IV has a small but clear advantage over the competition in this test.
Dynamic range (EV):
The ROS R6 II captures comparable dynamic range to its rivals when shooting at lower sensitivities. However, at ISO 800 the Canon isn't quite able to match the Nikon and Panasonic cameras, and the gap only widens as sensitivities increase, eventually resulting in a 2-stop difference.
Signal to noise ratio (decibels):
This test compares the amount of random noise generated by the camera at different ISO settings as a proportion of the actual image information (the 'signal'). Higher values are better and we expect to see the signal to ratio fall as the ISO is increased.
Though the Nikon and Panasonic cameras produce the cleanest images in this test, the EOS R6 II isn't far behind, generating only marginally more noise than the class-leaders throughout the tested sensitivity range.
Canon EOS R6 Mark II: Verdict
The Canon EOS R6 Mark II is the proverbial wolf in sheep's clothing. The unassuming little camera is hiding its vicious rows of fangs.
It once was the case that you would have to compromise on something when making the decision to buy a mid-range camera like an EOS R6 or the EOS Mark 6D Mark II before it. They were always solid performing cameras, doing everything well, but never the best.
Canon has flipped the script with the EOS R6 Mark II. What can't this camera do? This hybrid camera packs an obscene amount of firepower on both sides of the coin, with up to 6K video and 24.2MP stills at a frankly startling 40 frames per second.
Like the best hybrid cameras, this really is a body designed with an equal focus on both photography and videography, evidenced by changes to the physical controls and menu system. Flitting back and forth between the two mediums has seldom been easier or packed with as much oomph.
The Canon EOS R6 Mark II is by far Canon's finest 6-series camera yet and is a brilliant younger brother to the Canon EOS R5 for those who don't need ultimate resolution but still demand premium performance.