If you love new cameras then, hoo boy, this week's camera news will have made you very happy! The top stories this week saw so many new and upcoming bodies from the industry's big hitters – as well as a very big birthday and some amazing new glass, too.
Fujifilm launched one brand new camera and some lenses, dominating the headlines, but Leica wasn't far behind with leaks concerning two new upcoming cameras. And mot to be outdone, the rumor mill says that we might get as many as four new full-frame cameras from Canon in 2020!
On top of that, it was the 20th anniversary of the world's favorite memory card format, and almost as if it were a birthday present to the industry we got whiff of a new range of very exciting new lenses.
Here are the five biggest camera news stories of the past week!

Fujifilm X-T200 officially announced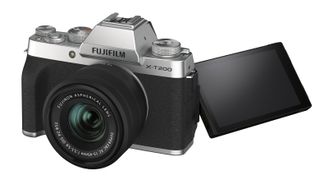 The new Fujifilm X-T200 is a mid-range mirrorless camera that bridges the gap between simple mirrorless models without viewfinders and more advanced models. It supersedes the Fujifilm X-T100, a camera we hold in high regard for its clean lines, performance and value for money.
The X-T200 builds on this with proper 4K video capability, faster and more advanced autofocus and a 3.5-inch vari-angle touchscreen larger than any other camera's (apart from Fujifilm's own X-A7).
Fujifilm is clearly committed to its lower-cost mirrorless camera range, because on the same day as the X-T200 announcement it released a low-cost Fujinon XC 35mm f/2 lens, which go on sale in February 2020 for just $199 / £169. At the other end of the scale, Fujifilm has also announced a new medium format FUJINON GF45-100mmF4 R LM OIS WR lens…
Read more: Fujifilm launches the X-T200, a mirrorless camera aimed at smartphone upgraders

Medium format Leica S3 + 47MP Leica M10-R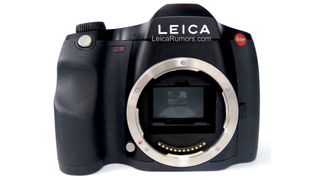 It's been an uncharacteristically busy time for Leica of late, which only just launched the Leica M10 Monochrom – an $8,300 / £7,250 / AU$13,500 rangefinder camera that shoots solely black-and-white images. And now, two more new Leica cameras have been spotted in the wild.
The first is the Leica S3, which we first went hands-on with way back in September 2018 (where we were not immune to the magic of this medium format DSLR that packs a 64MP sensor and uncropped 4K video), which has just popped back up with a full sheet of specifications.
That was closely followed by a leak of the completely unseen Leica M10-R – where the "R", according to reports, may stand for "resolution", with the camera apparently packing a 47-megapixel sensor…
Read more:
It's aliiiiiiive! The 64MP Leica S3 medium format camera resurfaces
47MP Leica on the way? The "R" in Leica M10-R may stand for "resolution"

4 full-frame cameras from Canon in 2020?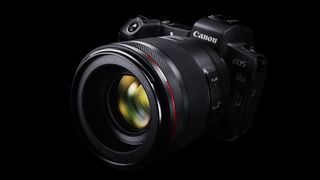 It seems as if we might see up to four new full frame Canon cameras this year, which will be a fantastic showing from the camera manufacturer. This list obviously includes the already announced Canon EOS-1D X Mark III, which is due to start shipping in the middle of February. However, the latest rumors detail three other cameras that have yet to be officially confirmed.
The first of these is the unofficially titled Canon EOS Rs, which we've covered before. Rumored to have an impressive 75MP CMOS sensor, it's thought that the Canon EOS Rs might be announced at the CP+ show in February.
Intriguingly, we could also be seeing an affordable EOS R body from Canon this year. The Canon EOS RP currently sells for $999 / £1,299, so we wonder where this 'Canon EOS Rm' (also unofficially titled) would be pitched price-wise. However, the most fascinating tidbit of information revolves around a third Canon EOS R body that might be built for sports and speed with a lower resolution sensor…
Read more: Are we going to see FOUR new full frame Canon cameras this year?

SD cards celebrate 20th anniversary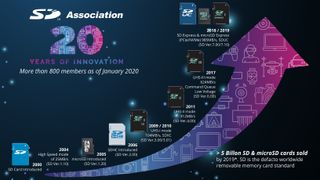 The SD card is celebrating its 20th birthday – and it has come a very long way, since the first ever card rolled off the production line with an 8MB capacity. Today SD cards are by far the most dominant format, with a 90% share of the market, and are found in everything from digital cameras, drones and phones to games consoles, televisions and printers. Back in 2000, however, the world of memory was a much more complicated place.
"Twenty years ago, the memory card marketplace was a confusing mix of about a half dozen, mostly proprietary card options incompatible with each other and lacked interoperability across different devices," said the SD Association.
Indeed, those of a certain vintage will remember rival formats like SmartMedia (the first cards used by many photographers), xD (a proprietary Olympus and Fujifilm format), Memory Stick (a Sony creation) and MMC (which looks almost identical to SD cards visually, and from which SD was derived)…
Read more: Happy 20th birthday, SD cards!

Laowa unleashes new creative lenses
Venus Optics has fast become one of our favorite lens makers, with its Laowa optics specializing in exotic, boutique, weird and wonderful glass for cameras of all shapes and sizes. And this week we caught wind of two particularly exotic lenses, even by Laowa's standards: the Laowa 15mm f/4.5 Shift lens and the The Laowa 9mm f/5.6.
Laowa is set to release the radical 15mm f/4.5 ultra-wide shift lens to fit a range of full frame cameras, including Nikon DSLRs and mirrorless models, Canon EOS DSLRs and mirrorless EOS R cameras and – crucially – Sony FE and Panasonic/Leica/Sigma L mount cameras.
Meanwhile, the The Laowa 9mm f/5.6 will be the widest full-frame non-fisheye lens ever, with the widest lens we've ever seen previously being the Samyang XP 10mm f/3.5. To put this in (very wide) perspective, in full-frame camera terms, a 14mm lens is normally considered a super-wide lens, and 12mm is an ultra-wide. Canon's exceptional EF 11-24mm f4L USM zoom is a little wider still, but against these, the planned Laowa 9mm f/5.6 is simply off the scale…
Read more:
Laowa 15mm f/4.5 shift lens set to bring perspective control to Sony and L mount
The Laowa 9mm f/5.6 will be the widest full frame non-fisheye lens ever!

Latest buying guides:
The best bridge camera in 2020: ultra-zoom cameras for far off subjects
The best camera under £500/$500: get the perfect blend of value AND performance
The best lenses for astrophotography: fast ultra-wide lenses for the night sky