It's always nice when rumors come to fruition, and the camera news this week was dominated by long-rumored devices finally being revealed – including a double-bill from Olympus.
The Japanese manufacturer was extremely quiet last year due to relocating its entire manufacturing facility from one side of Asia to the other, but has made up for it by finally releasing a camera we've been waiting for since 2015.
Google also launched its much anticipated new camera phone, albeit to quite a muted response. Fresh rumors started circulating about another new Canon camera, and poor Jessops looks like it's calling in administrators for the second time.
These are the five biggest camera news stories this week…

Olympus OM-D E-M5 Mark III – Nikon Z50 killer?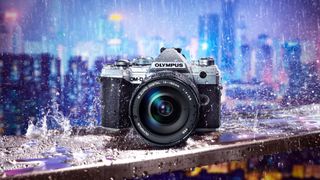 Olympus has announced its long-awaited new camera to coincide with its 100th birthday celebration: the Olympus OM-D E-M5 Mark III boasts a 20.MP sensor, up to 6.5 stops of in-body image stabilization, 4K video up to 30fps, and a High Res shot mode that delivers 50MP photographs.
The Olympus OM-D E-M5 Mark III also boasts a number of features inherited from Olympus' flagship E-M1 cameras, including the celebrated Pro Capture mode (enabling you to capture 14 frames before you depress the shutter, so you never miss an action moment) and a hybrid phase detect autofocus system.
The camera presents top-to-bottom improvements over its 2015 predecessor, the E-M5 Mark II, notably weighing 51g less despite packing so many upgraded features. Most pertinently, however, it also manages to out-spec the recently announced Nikon Z50 APS-C camera, outpunching its larger-sensored rival in almost every category from size and resolution to stabilization and weather sealing…
Read more:
Olympus OM-D E-M5 Mark III – Nikon Z50 killer! 20.4MP, 6.5EV IBIS, weather sealing
Hands on: Olympus OM-D E-M5 Mark III review

Olympus PEN E-PL10: "lighter than a bottle of water"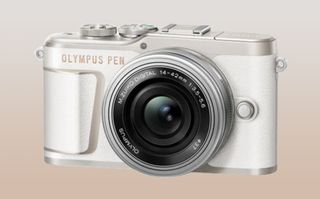 Olympus has been busy this week, announcing not one but two new cameras – including the Olympus PEN E-PL10, the newest entry in the company's fashionista-focused line of blogging cameras.
With the Olympus OM-D E-M5 Mark III grabbing all the headlines, the Olympus PEN E-PL10 has snuck in under the radar – likely because it offers very little that's new over last year's model, other than some refinements to both fashion and function.
As far as the PEN E-PL line goes, though, it's very much a case of 'if it ain't broke, don't fix it'. The cameras are perennially popular among style-conscious bloggers – particularly fashion, food, lifestyle and travel writers – thanks to their ultra-compact size and great performance…
Read more: New Olympus PEN E-PL10 is "lighter than a 500ml bottle of water"

Jessops to call in administrators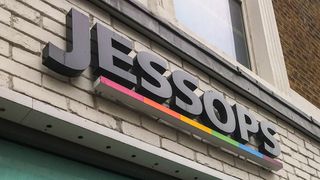 British high street retail chain Jessops looks like it's about to go into administration for the second time in six years. The specialist camera store was rescued from an £81 million collapse in 2013 by Dragons' Den star, Peter Jones. Now Jones plans to call in the administrators again to rescue the ailing retailer.
According to Sky News, JR Prop Limited – the arm which manages the firm's leasehold property estate – has filed a notice of intention to appoint restructuring advisory firm Resolve.
A report by the BBC notes that Jessops saw its rent costs increase to £4.7 million last year – an increase in lease charges from £4.4 million in 2017. Such is the challenge of being a high street retailer in the internet age…
Read more: Jessops to call in administrators; "has not made a single profit" since 2013 collapse

Google Pixel 4: 2019's most underwhelming flagship?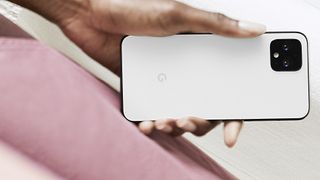 Ever since Google launched the original Pixel and Pixel XL back in 2016, each Pixel generation has arguably been the benchmark for camera phone image quality. Google's image processing is incredibly powerful with advances such as HDR+ and Night Sight, yet rarely does an image from a Pixel look over-processed - something that can't be said of photos from some rival cameraphones.
However, over the past couple of years, manufactures such as Huawei and Samsung have really moved the game on in terms of camera hardware, with multiple rear-facing cameras that left the Pixel 3 looking rather out-gunned.
The Pixel 4 claws back some of this lost ground, largely due to it being the first Pixel phone to sport more than a single rear-facing camera, however this is starting too look like a case of too little, too late…
Read more: Google Pixel 4: could this be the most underwhelming flagship phone of 2019?

Canon EOS 5D Mark V to arrive in 2020?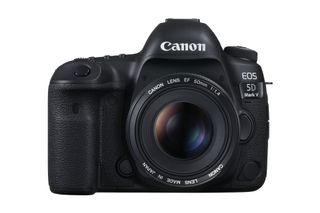 In exciting news for Canon fans, it looks as if there are about to be two major Canon camera announcements next year. The first will reportedly be the Canon EOS 5D Mark V, which would be an update to the incredibly popular Canon EOS 5D Mark IV. However, it also appears as if we might be getting an update to the Canon EOS R as well.
As reported by Canon Rumors, the EOS 5D Mark V and the Canon EOS R Mark II have apparently appeared on an internal roadmap. However, unfortunately there wasn't any specific timeline provided, so there aren't any further details on when exactly we would be expecting these two new exciting cameras.
Canon Rumors speculates that we won't see either the 5D Mark V or the R Mark II until the end of 2020, and we can't disagree. The 5D Mark IV will be turning four in 2020, which means it's the perfect time to give it a refresh and update it to continue giving the Nikon D800 line stiff competition…
Read more: Could we see the Canon EOS 5D Mark V in 2020?

Latest buying guides:
Amazon Black Friday camera deals: our predictions for Black Friday 2019!
The best travel camera in 2019: see the world and capture amazing images
The best spy cameras you can buy in 2019