In exciting news for Canon fans, it looks as if there are about to be two major Canon camera announcements next year. The first will reportedly be the Canon EOS 5D Mark V, which would be an update to the incredibly popular Canon EOS 5D Mark IV. However, it also appears as if we might be getting an update to the Canon EOS R as well.
As reported by rumor website Canon Rumors, the EOS 5D Mark V and the Canon EOS R Mark II have apparently appeared on an internal roadmap. However, unfortunately there wasn't any specific timeline provided, so there aren't any further details on when exactly we would be expecting these two new exciting cameras.
• Read more: Best Canon camera | Canon EOS 5D Mark IV vs EOS 6D Mark II
Canon Rumors speculates that we won't see either the 5D Mark V or the R Mark II until the end of 2020, and we can't disagree. The 5D Mark IV will be turning four in 2020, which means it's the perfect time to give it a refresh and update it to continue giving the Nikon D800 line stiff competition. However, the Canon EOS R was only released in 2018.
• Best lenses for Canon 5D Mark IV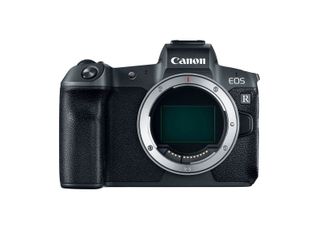 Despite the mixed reaction to the Canon EOS R, we're surprised that Canon could be releasing an update as soon as two years after its first iteration. However, perhaps this is a reflection on the vaguely lukewarm reaction to the R. We're hoping that in this rumored Mark II version we'll see in-body image stabilization, uncropped 4K and maybe, just maybe, that oh-so-important second card slot.
But why do we think Canon might release these two cameras at the same time? There's nothing to stop the 5D Mark V being released earlier in the year and then the R being released in Q4. Well, this is purely speculation, but we wouldn't be surprised to see the the 5D Mark V and R Mark II technologically mirror and complement each other - just as the Canon EOS 90D and the Canon EOS M6 Mark II did.
Perhaps Canon's chosen camera strategy for the time being will be to create fantastic cameras, and package them up in both DSLR and mirrorless bodies so consumers can choose which one they'd like to use for themselves.
However, the end of 2020 is a while off yet, so for the meantime we'll be keeping our eyes peeled for any more exciting information.
Read more
Best Canon lenses in 2019: go longer, wider and closer with your Canon camera
Best Canon telephoto lenses in 2019: from budget zooms to pro lenses
Best flashgun in 2019: the best strobes for Canon, Nikon and more