We love instant film photography, but it has to be said that the cameras can sometimes be on the basic side. That's why we're pleased at the announcement of the MiNT InstantKon RF70, an instant camera that uses Fuji Instax Wide Film and promises to offer you a little more control over your instant shots.
"Instant cameras don't have to be toys," say the makers. Using a combination of dial- and button-led controls, the RF70 allows you to select your aperture to a maximum of f/5.6, your shutter speed up to 1/500sec, and your focus point down to a minimum focusing distance of just 4.9cm, opening up some interesting possibilities for close-up instant work. The camera offers 6 different aperture settings and 14 different shutter speed settings, though there is an Auto mode for those who prefer to work that way.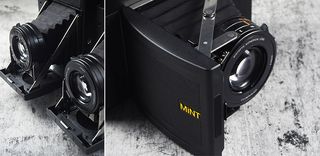 The RF70 has a built-in flash and a film eject lever for multiple exposures, and is also compatible with external flash sync for more complex lighting setups. ND filters are available, opening up shooting possibilities in bright sunlight, and the Bulb mode allows for exposures of up to 10 minutes. It has a threaded tripod socket for mounting and also packs in a light meter, which can provide exposure recommendations via the built-in LCD.
Anyone who has worked with analogue cameras extensively will likely get a pang of nostalgia from the bellows design of the RF70. It folds away nicely for easy transportation, and is powered using AA batteries. MiNT is also offering a 5-year warranty on the camera.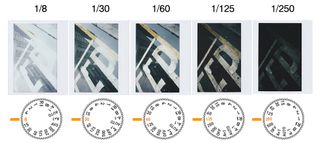 The InstantKon RF70 starts at £689, and if you'd like a little more to get going right away, there's also the Starter Package ($929/£719) and Ultimate Package ($999/ £769), which contain packs of film and various accessories. Full details are available at the MiNT website, where you can also put your order in.