The Sony A7R IV is "evil" according to Amazon! We've seen plenty of anti-Sony photographers talk smack about the brand, but we've never seen a retailer agree!
Still, Amazon is selling the "Evil Sony A7R IV" for just £2,349 – and far from being evil, this is actually a very good deal on a camera that usually costs £3,199! In fact, it's one of the best Prime Day camera deals we've seen, so you should snap it up quick before it disappears!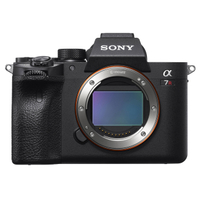 Evil Sony A7R IV just £2,349
Save £850 We don't know why Amazon is calling the Sony A7R IV "evil", but at this price we won't argue (ok, actually we do, it stands for Electronic Viewfinder Interchangeable Lens)! This 61MP camera is £3,199 at other retailers, so this is a superb deal!
Do you want medium format resolution in a camera that fits in a bum bag? The Sony A7R IV packs a superb 61MP sensor with fierce hybrid autofocus, and also shoots 4K video at up to 30p.
The highest resolution full-frame mirrorless camera out there (along with the Sigma fp L), if you want ultimate image quality without forking out for a supersize sensor then this is the way to go.
Read more:
Amazon Prime Day deals
Sony A7R IV review
Best Sony cameras
Best Sony lenses