There could be a new Canon EOS M mirrorless camera as early as August 2019. This will be a long overdue boost for the Canon EOS M range, which has seen no new camera launches since the EOS M50 back in February 2018.
We hear the new camera could replace the ageing flagship EOS M5, launched way back in September 2016.
This is from Canon Rumors, which also reports there may be no direct replacement for the EOS M6, but possibly a new EOS M500 model. This could produce a three-camera EOS M line-up for 2020, consisting of a Canon EOS M5 Mark II, Canon EOS M50 and Canon EOS M500.
Nothing else is known right now, and Canon Rumors rates this as a 'CR1' rumour, which is "plausible information, but from an unconfirmed source".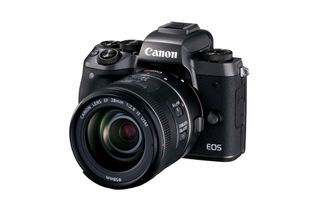 What might the EOS M5 Mark II look like?
This depends on whether Canon decides to practically relaunch the EOS M range or just keep it refreshed and current. There's not too much wrong with the design and features of the existing EOS M5 that an internal tech overhaul wouldn't sort out.
The existing 24MP sensor delivers perfectly good image quality, but to compete properly in today's competitive mirrorless market, an EOS M5 Mark II would need 4K video (obviously), improved Dual Pixel CMOS AF (more AF points, more advanced tracking modes, wider coverage) and the latest DIGIC 8 processor to help all of that along.
The more exciting possibility is that any EOS M5 replacement might incorporate the new 32MP sensor rumored to be own its way for the Canon EOS 80D and EOS 7D Mark II replacement in August 2019. This would really shake things up, but it all depends on how far Canon wants to push its APS-C mirrorless cameras at the expense of its DSLR models. Most of the best Canon cameras right now are DSLR models.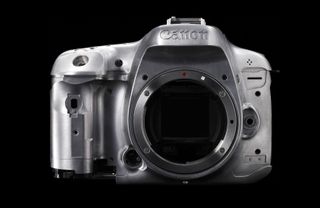 Does the EOS M series have a future?
This latest rumor suggests it does, but as a slimmed-down range alongside Canon's perennially-successful DSLRs. An EOS M5 replacement would certainly give the EOS M range a boost, but it looks like the EOS M50 will continue, even though it's already a year old in 2019, and will be joined by a budget EOS M500. We don't know anything about this, but we certainly hope it's better than the unlovable EOS M100.
One problem for Canon is that its Dual Pixel CMOS AF system works just as well in a DSLR, and we were recently struck in our Canon EOS Rebel SL3 / EOS 250D review how Canon's latest beginner DSLR was just as good at being a mirrorless camera (live view photography and video) as an ACTUAL mirrorless camera.
Add to this Canon's inevitable commitment to its new full frame EOS R, EOS RP and RF lens system, and it would be no surprise if the smaller more amateur-orientated EOS M system were to take a back seat for some time to come.
Read more:
• The best Canon cameras right now
• The best mirrorless cameras
• The best camera for beginners: entry-level DSLR and mirrorless cameras