There are some truly amazing deals doing the rounds right now, and this is one of the best you'll find anywhere – a discount code that gets you £800 off the Canon EOS 5D Mark IV!
Already reduced from £2,999.99 to £2,799, this incredible discount means that the Canon EOS 5D Mark IV is just £1,999 with free delivery! (UK-only deal)
• Best lenses for Canon 5D Mark IV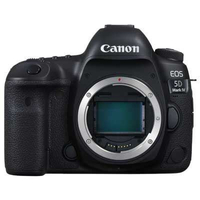 The Canon EOS 5D Mark IV (review here) is the tool of choice for many working professionals, thanks to its beautiful 30MP full-frame sensor and dual card slots, housed in a body that's rugged enough to withstand serious use in the field.
It's also capable of 4K video capture at up to 30 frames per second, making it a great hybrid shooter for covering weddings and events. And as a DSLR, with an optical viewfinder, it's ideal for shooting fast action, wildlife and sports!
Read more:
The best Canon camera: Canon's DSLR, mirrorless and compact cameras
The best Canon lenses: go longer, wider and closer with your Canon camera
The best Canon camera bag: carry your Canon gear in style and safety!