Many of us may be stuck indoors, but that doesn't mean you can't spur on your creativity by getting new camera gear or upgrading your old kit. In fact, if you're spending more time at home, shopping online is a great way to find a fantastic bargain on cameras, lenses or accessories.
And if you are in the market for some fresh photography gear, then Australian retailer DigiDirect can offer you some savings, thanks to a 20% off sale on eBay on a whole variety of gear. There are cameras – DSLRs, mirrorless and point-and-shoot compacts – available, along with some lenses, tripods and other necessary accessories to choose from.
There's so much up for grabs on this sale that we thought we'd lend a helping hand and have handpicked some of our favourite items from the sale and listed them right here, saving you time and effort. However, if we haven't listed something specific you're after, take a gander on eBay by May 1, 2020, and use the code PDIGI20 at checkout if you've made a purchase to avail the discount.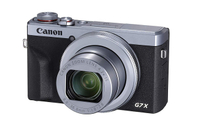 Canon PowerShot G7 X Mark III | AU$799.20 (RRP AU$999; save AU$199.80)
It's our pick for the best compact camera for vloggers and it can be yours for almost AU$200 off when shopping on eBay. With 4K video capture at 30fps and 1080p Full HD at 120fps, along with live streaming abilities, a flip-up vlogging screen, and the ability to shoot vertically for Instagram and Facebook stories, this is a steal at just AU$799 a pop, but be sure to use the code PDIGI20 at checkout to get the discount. And there's no additional delivery charges either.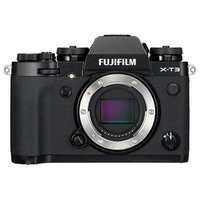 Fujifilm X-T3 (body only) | AU$1,580 (RRP AU$2,299; save AU$719)
The X-T4 has only just been announced, with supplies restricted due to the coronavirus pandemic, and that means the X-T3 is still the flagship X-series camera on shelves. While it will cost you a pretty penny at full price, it's listed at a lower price on eBay and is cheaper still with the use of the code PDIGI20, making it a darn good price for this superb mirrorless shooter.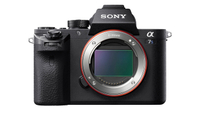 Sony Alpha A7S II (body only) | AU$2,318.40 (RRP AU$2,899; save AU$580.60)
While there's no sign of the A7S III, Sony's video-centric A-series flagship continues to be the Mark II. In fact, with the launch of the A9 II and the A7R IV, the A7S II is comparatively cheaper than the newer bodies, but you can save 20% on the listed price on DigiDirect's eBay store by using the code PDIGI20 at checkout and save yourself AU$580 on a great full-frame mirrorless camera.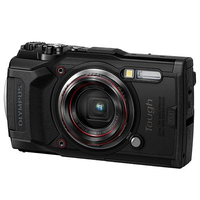 Olympus Tough TG-6 | AU$495.20 (RRP AU$649; save AU$153.80)
The practically indestructible Tough TG-6 is perfect for those underwater shots you've been itching to take as soon as the lockdown laws have been lifted. And with the code PDIGI20, you can save a decent chunk of change to get the camera at what is one of the best prices we've seen for it. Available for under AU$500 in both black and red.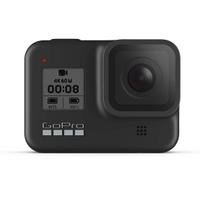 GoPro Hero8 Black | AU$479.20 (RRP AU$599; save AU$119.80)
You'll be hard pressed to find GoPro's latest flagship action camera at this price. So if you've been craving this marvellous little shooter to record all your (mis)adventures in perfect 4K clarity, then get it by May 1 with 20% off the RRP. Just be sure to use the checkout code PDIGI20 to snare the discount.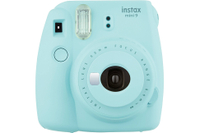 Fujifilm Instax Mini 9 | AU$68 (RRP AU$99; save AU$31)
It's not the latest flagship instant camera from Fujifilm, but it has long been one of the best you could get. And while its price has dropped below the AU$100 mark after the launch of the Instax Mini 11, you can save over AU$30 on that RRP by shopping on DigiDirect's eBay store and using the code PDIGI20 by May 1.
if you'd like to get some extra film, then there's 20% off on a camera bundle with a 20-pack of film for just AU$86.40, including free delivery.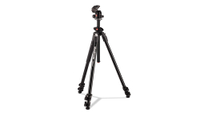 Manfrotto 290 Light tripod + 3 Way Head | AU$143.20 (RRP AU$219; save AU$75.80)
If you're after an affordable tripod, then this Manfrotto might be worth checking out. It weighs just 2.5kg and can take a payload of 4kg, which is pretty good if you use DSLRs and long lenses. There's a three-way head with foldable levers for panning in different directions, a quick-release plate and it can extend to a maximum height of 171cm. This tripod can be yours for just AU$143 if you use the code PDIGI20 at checkout.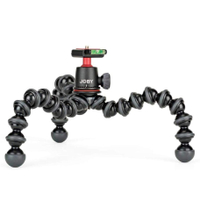 Joby GorillaPod 3K kit with ball head | AU$71.20 (RRP AU$109; save AU$37.80)
Get bendy with this Joby GorillaPod, now with stronger legs and a ballhead that has a 90-degree tilt and a full 360-degree pan. The 3K kit has been pretty affordable but we'll never say no to pocketing some extra cash when we can, but be sure to use the checkout code PDIGI20 when shopping on eBay.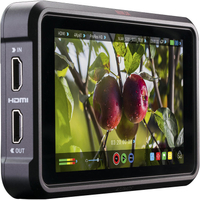 Atomos Ninja V | AU$839.20 (RRP AU$1,159; save AU$319.20)
This fabulous external screen will help you record anything happening on your camera in 4K/60p Apple ProRes and AVID DNxHR recording, Apple ProRes RAW over HDMI at up to 6K/30p, and much more besides. And while you'll need to shell out quite the sum when buying it at full price, this is your chance to snag one for well under the AU$1,000 mark, but only if you use the checkout PDIGI20.
Read more
The best travel tripod in 2020
Best on-camera monitors
Best cameras for vlogging