We've seen some seriously red-hot new camera releases recently, with Canon and Sony in particular trading blows to dominate the headlines, social media hype and especially the store checkouts.
In particular, the Canon EOS R5 has been going head-to-head with the Sony A7S III in most quarters, with Canon's 8K hybrid shooting powerhouse facing off against Sony's all-purpose video workhorse.
So, which of these two killer cameras is the most popular? Well, Amazon as we head into Amazon Prime Day 2020 in just over a week, the retail giant has rounded up the best-selling new cameras – and you'll be surprised at where these two bodies rank in the list.
With the sleeper Canon EOS R6 also in contention, not to mention the left field Sony A7C, the list makes for very interesting reading. So without further ado, here are Amazon's five hottest new cameras…
1) Canon EOS R5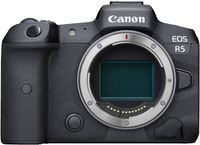 Canon EOS R5: $3,899
It won't come as much surprise that the Canon EOS R5 – the camera of the moment, and perhaps the year – is in at number one. With a 45MP sensor, IBIS, and amazing 8K video and stills modes, this is a truly brilliant body.
2) Sony A7C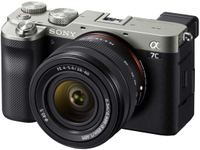 Sony A7C (silver) + 28-60mm lens: $2,098
Amazingly, the second hottest camera isn't the A7S III, it's the Sony A7C – a 24.5MP full-frame camera squeezed into an APS-C-sized body. It comes with the neat 28-60mm lens – and, interestingly, silver is more popular than black!
3) Fujifilm X-T4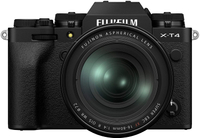 Fujifilm X-T4 + XF16-80mm lens: $2,199
The fantastic Fujifilm X-T4 proves that APS-C bodies can still hang in with the big boys, thanks to its 26.1MP sensor and in-body image stabilization. The XF16-80mm kit lens gives a versatile full-frame equivalent 24-120mm focal range.
4) Canon EOS R6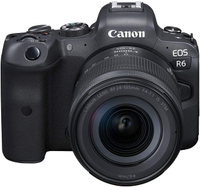 5) Sony A7S III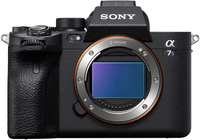 Sony A7S III: $3,498
We're surprised that the A7S III isn't in the second spot, let alone down at five! However, stock shortages mean that availability has been scarce. With its ISO-friendly 12MP sensor, 4K 120p and 16-bit RAW output, it's a video beast.
Read more:
Canon EOS R5 review
Hands on: Sony A7C review
Fujifilm X-T4 review
Canon EOS R6 review
Sony A7S III review