The best photo editing tools and accessories don't cost much, but they can make a big difference to the speed and accuracy of your photo editing. So if you work as a professional photographer or image editor, they'll more than pay for themselves over time.
That means once you've bought your photo editing laptop and photo editing software, it's well worth going the extra mile to complete your setup. But different tools will suit different people.
To help you out, we've gathered together a range of the best photo editing tools and accessories, from monitor calibrators to foldable keyboards to ergonomic mice. We're sure you'll find products on our list below that will instantly raise your photo editing game.
The best photo editing tools in 2023
Why you can trust Digital Camera World Our expert reviewers spend hours testing and comparing products and services so you can choose the best for you. Find out how we test.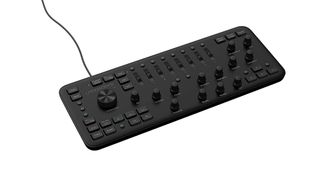 If you want something easier and faster to use for photo editing than a keyboard, then try a photo editing console. We recommend Loupedeck+, which is purpose-built to reduce image editing time and encourage creativity via a selection of easy-to-access controls.
There are dials and buttons a-plenty, controlling everything from exposure and shadows to highlights and white balance – all of which can be fully customised to suit your particular editing workflow. While primarily designed for use with Lightroom, Loupedeck+ is also compatible with Photoshop, Camera Raw, Premiere Pro, After Effects, Audition, Final Cut Pro X and Skylum Aurora HDR. For pros who want a fully customisable photo editing interface, it's well worth it.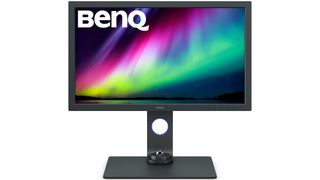 Photo editing on a laptop is fine, but to do it professionally you really need a proper monitor. We like The BenQ PhotoVue SW271C: an outstanding 27-inch 4K monitor which performs almost flawlessly. It's incredibly color-accurate thanks to 99% sRGB and 99% AdobeRGB color space coverage, and a delta-E color accuracy of less than 2.
In short, if you're after an exacting and reliable screen for precise photo editing, this is a superb choice and simply can't be bettered at this price point. The 60W USB Power Delivery and BenQ's third-generation color Uniformity Technology further justify the premium price, as does the hardware color calibration. There's even a separate 'Hotkey Puck' remote control for easy settings adjustment and color mode switching.
Read more: the best monitors for photo editing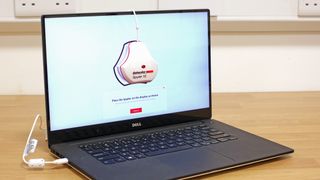 If you're going to edit photos accurately, you need them to appear accurately on your monitor. Which means a quality monitor calibrator is a must-have photo editing tool for professionals.
Fast and easy to use, the Spyder X2 Ultra is a relatively small price to pay for an accurate representation of color and brightness on your screen. It supports ambient room light monitoring, so you can adjust your monitor brightness and calibration settings accordingly, and allows multiple side-by-side monitors to be calibrated simultaneously to ensure the consistency across displays.
Our reviewer found its interface streamlined and accessible, and was impressed that it can measure up to 2000 nits of brightness, as the majority of consumer monitors max out at 600 nits or less. Overall, it delivers excellent calibration accuracy, although it's disappointing that OLED monitors and laptops are still not officially supported. See our full Datacolor Spyder X2 Ultra review.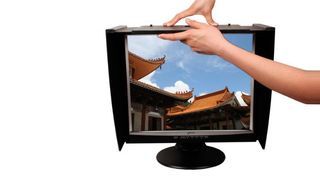 A monitor hood is the perfect way to shield your display from unwanted light when editing your photo. A universal design, this hood is fully adjustable for any LCD or CRT monitor measuring between 15 and 26 inches.
A black velvet inner layer helps to absorb light and reflections, while an anti-static external layer keeps dust to a minimum. Significantly reducing the risk of eye strain, this photo editing tool is well worth the investment if the lighting in your studio or office is less than ideal. You also get a color management guidance document to really help you make the most of this handy add-on.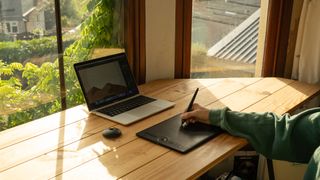 When it comes to graphics tablets, Wacom's range is up there with the best of them (evident in our round up of the best graphics tablets for photo editing). The Wacom range is extensive, and so it will depend on skill level and what budget you have that will determine which one is best for you. However, as an all-rounder, in terms of price and performance, for us, the Wacom Intuos Pro Medium comes out on top.
The drawing surface is big enough to make photo editing a pleasurable experience, but not too big that it's too bulky to carry around. It's highly sensitive stylus and tactile surface are a perfect combination for professional editing, and Bluetooth and USB connectivity make it easy to boot the device up and start editing your images, whenever, wherever.
The tablet supports multi-touch gestures (pinching, swiping, etc), and its shortcut keys are fully customisable, allowing you to assign them the photo editing functions of your choice. And don't forget the Touch Ring, which gives you quick access to your favoured commands and tools.
• See also: Best Wacom tablets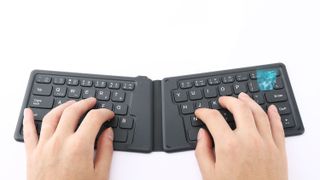 An ergonomic keyboard is a must-have if you're spending hours sat infront of a computer editing photos. And one of the best designs we've seen is this Moko Universal Foldable Keyboard.
At just 16.18 cm when folded, it'll easily fit in your kit bag, and weighing in at a slight 141g, you'll barely even notice it's there. And the best part? The highly portable design doesn't compromise on ergonomics or functionality, with each side of the keyboard spaced perfectly to allow a comfortable and natural position when in use.
It's compatible with Windows, Android and iOS so everyone can, quite literally, get their hands on one. And at its price, it's an absolute bargain to boot!
• See also Best keyboard for editing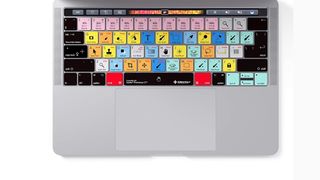 A photo editing tool to help you master Photoshop's shortcuts, this keyboard cover is color coded to help you final all of your favorite Photoshop features super-faster. From the type and clone tool to the eye dropper and quick masks, simply lay the skin over the top of your MacBook Pro and you've got a fully customized, Photoshop-ready keyboard. There are versions for a wide range of MacBook keyboards, and as well as being fully waterproof for easy cleaning, there's also a one-year warranty.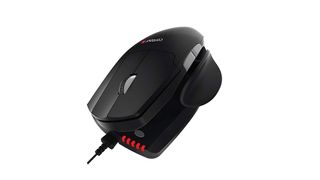 A quality mouse is essential for smooth and accurate photo editing And when it comes to functionality and value for money, they don't get much better than this Contour Unimouse.
A Red Dot award-winner, its design sees pressure taken away from the wrist when used to help reduce conditions such as carpal tunnel syndrome. A movable thumb support allows for a relaxed grip and makes it suitable for most hand sizes. The model listed here is wireless and for right-handed users, but you can get the device in four different variants, with wired and left-handed options available too.
• See also Best mouse for editing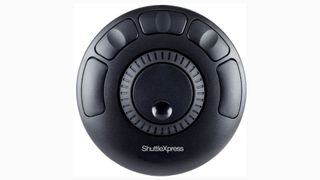 While you're knocking on Contour's door for the Unimouse, you might as well take a look at its Contour ShuttleXpress while you're there too. A compact multi-media controller, the ShuttleXpress enables precise photo editing on the go. The device has five programmable buttons, a jog dial and shuttle wheel, all of which can be fully utilised to optimise your photo editing workflow and help get your images picture perfect in half the time.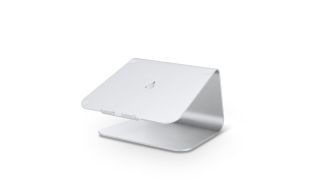 Getting your laptop up higher is recommended if you are going to be at it for hours, as this ensures that the screen is level with your eyes. The best laptop stands do just this, and here's one of our favorites. Made from a single piece of aluminum, it is designed to match the look of the best MacBooks, but its design can be used with any type of laptop. There's an outlet at the back that you can feed all of your cables through, which will help keep your desk nice and tidy.
Read more:
• The best tablets for photo editing
• The best photo-editing monitors
• The best NAS drives
• Best graphics tablets for photo editing
• The best photo-editing laptops
• The best desktop computers for photo editing
• The best ultrawide monitors for photo editing