Unsurprisingly, this week's camera news has been largely dominated by consequences of the ongoing coronavirus outbreak. Clearly there are far bigger issues in the world than how COVID-19 is affecting the imaging industry, but the pandemic is nonetheless wreaking havoc on anything to do with cameras.
Two flagship cameras have been delayed for two months (with a possible effect on price) and the UK's biggest imaging event has been postponed for six months (with NAB in Las Vegas being called off completely).
While there has been no official update from the major manufacturers on how best to disinfect your camera, Apple has updated its cleaning advice on how to disinfect your iPhone and iPad, which we highly recommend you read up on (given that it's the one device you touch more than any other, AND you put it to your face).
Thankfully there is other, non-coronavirus news as well. Canon has revealed "impossible" new specs for its upcoming mirrorless camera, and DJI's next drone has been leaked. So, let's see how the week in camera news unfolded…

Nikon D6 officially delayed by coronavirus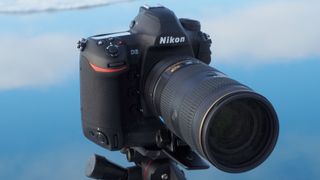 The Nikon D6 is the latest victim of the ongoing coronavirus outbreak, and has been officially delayed until May 2020 from its planned release this month.
Nikon first announced the news in a post titled "Apology and announcement of postponement of the release of the digital SLR camera 'D6'" on its Japanese press website, before it was reflected globally.
"Thank you for choosing Nikon for your photographic needs. As a result of delays in the procurement of parts and components from a third-party cooperating company due to measures implemented in response to the spread of COVID-19, the release of the new Nikon D6 digital SLR camera, originally planned for March 2020, will be delayed. We sincerely apologize to our customers and all those concerned for any inconvenience this may cause…"
Read more: Nikon D6 officially delayed by coronavirus

Fujifilm X-T4 delayed until May… price increase?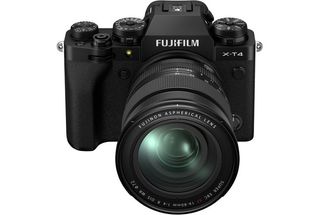 Fujifilm Russia has recently published a statement regarding the shipping of the hotly anticipated Fujifilm X-T4 cameras. Not only has it advised that the Fujifilm X-T4 will be delayed from April 2020 to May 2020, but that we might even see a retail price change as well.
In a short statement published on their Facebook page, Fujifilm Russia said: "The official start of sales of the Fujifilm X-T4 camera is postponed to a later date, from April 2020 to May 2020. Due to the sharply increased volatility in the foreign exchange market, but the time the Fujifilm X-T4 camera starts selling, it is possible to revise the previously announced recommended retail prices."
A short delay of a month, while potentially frustrating, isn't the end of the world. However, the possibility of a price increase is a little more concerning. The coronavirus outbreak has become one of the biggest threats to the global economy and financial markets, with stock prices and bond yields across the world plunging. This financial uncertainty means we wouldn't be surprised if there was indeed a price increase on the X-T4…
Read more: Fujifilm X-T4 shipping delayed until May – and might have a price increase

The Photography Show new September dates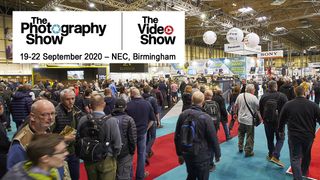 It has been announced that The Photography Show & The Video Show will now be taking place from 19-22 September 2020 at the NEC in Birmingham, UK.
The imaging industry's leading UK event, which attracts both professional and aspiring photographers and filmmakers, will retain all its planned feature areas, including the new Analogue Spotlight and Shutter Street, as well as the headline Super Stage, Photo Live, Drone Zone x Action Arena and Behind the Lens features.
"We were incredibly disappointed to postpone this year's event so close to it opening," said Jonny Sullens, Head of Events for The Photography Show. "However, the vast majority of the comments we have received from visitors, exhibitors and speakers prove that it was the right decision given the circumstances".
Read more: The Photography Show & The Video Show 2020 will take place 19-22 September

Canon EOS R5: uncropped 8K and animal AF!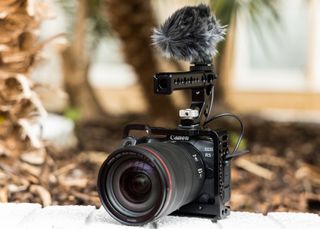 Canon has confirmed that, despite plenty of contrarian cynicism, the Canon EOS R5 will deliver uncropped 8K video at 30fps, recorded in-camera – and it will also feature the company's renowned Dual Pixel CMOS AF system.
In addition, it was announced that the full-frame mirrorless Canon EOS R5 will feature advanced animal AF, that is able to perform both eye and body recognition to detect and track birds, dogs and cats.
"We've seen speculation that the EOS R5's specs are 'impossible'," said Richard Shepherd, Canon's Pro Product Marketing senior manager, alluding to the online speculation that the video features would in some way be compromised (namely with a crop, as seen in the 4K of the Canon EOS R and Canon EOS 5D Mark IV, or the lack of Dual Pixel seen in the video of other bodies).
"Today's announcement confirms once again, we are achieving the 'impossible' in order to support our customers' need for a camera that delivers exceptional image quality and video capture…"
Read more: Canon EOS R5 will deliver UNCROPPED 8K and advanced animal AF!

Leaked images of the DJI Mavic Air 2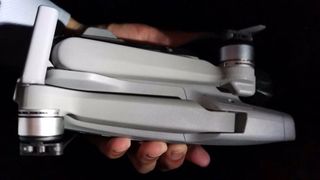 Images of the upcoming DJI Mavic Air 2 drone have recently appeared, giving DJI fans their long-awaited opportunity to discover a few more details about this highly anticipated product. In addition to the leaked photos, it's also rumored that the DJI Mavic Air 2 could be appearing as soon as late April.
It's also been speculated that the DJI Mavic Air 2 will be slightly bigger and heavier than the DJI Mavic Air. However, it will apparently still be significantly smaller than the DJI Mavic 2.
As reported by rumor website Photo Rumors, it seems that the new DJI Mavic Air 2 will be sturdier and more solidly built than the original Mavic Air, "The Air had a somewhat fancy, but also complicated and fragile design. Remember those tips at the front legs that you'd have to fold out? The new DJI Mavic seems to be much more straightforward and simple in its design…"
Read more: Images of the upcoming DJI Mavic Air 2 drone have been leaked!

Latest buying guides:
The best lenses for bird photography
Mother's Day gifts for photographers: Treat your mum with photography gifts
The best filter holders in 2020: top filter holder systems for square filters
The best underwater drones and ROVs in 2020
The best borescopes and inspection cameras