Discover the best Mother's Day gifts for photographers in our buying guide.
Mother's Day is just around the corner on Sunday 10 May in the USA, Canada, Australia and many other countries, and if you're looking for the perfect gift, then you're in the right place. If your mom, step-mom or grandma is a keen snapper, then they'll love these ideal photography gifts that we've rounded up here.
Whether you're planning on going all out and gifting your mum a new camera (lucky her!), or you think a beautifully put-together photo book would be more appropriate (and a little lighter on your wallet), we've got some fantastic options for you to peruse.
• Read more: Best gifts for photographers
However, make sure you don't forget the card! One of the best ways to send your mom a truly heartfelt and sentimental Mother's Day card is to find a memorable shot and turn into a personalized greetings card (find where in our guide to the best photo cards).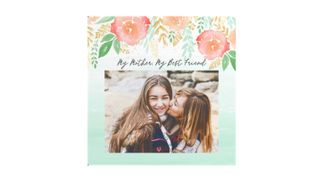 There's nothing better than sitting down and going through old photos together, but with so many of us still stuck in lockdown, this might not be possible for you and your mom at the moment. However, you can still celebrate memories together with a photo book. Whether you're reproducing old childhood photos, collating shots from a recent trip together, or simply putting her favorite images of her grandkids in one place, a photo book is a great way to keep your mom feeling connected. Printing a photo book might initially seem like a daunting task, but it's actually easier than you might think – check out our photo book creation guide here.
• Read more: Best photo books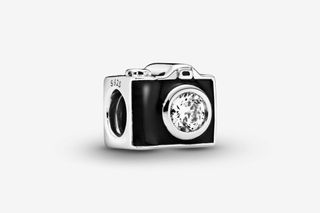 It can be tough to consistently follow the traditional advice of keeping a camera on you at all times, but this Pandora camera charm will make it a lot easier! This small charm is the perfect subtle gift for a mom who loves photography.
You can pick up this beautiful little charm on Amazon US and Amazon UK. If you think this is the perfect gift, but your mom doesn't already have a necklace or bracelet, we particularly like this charm bracelet that's also available on Amazon US and Amazon UK.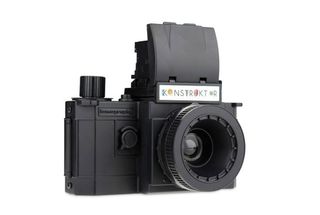 For just under $40, as the model name suggests, the appeal here is being able to build your own camera utilizing the plastic kit shell provided. The upgraded version of the Konstruktor even comes with a PC socket for flash photography, though you'll need the hot shoe adaptor in the optional accessory kit.
We enjoyed using the waist level viewfinder and the through-the-lens viewing that comes courtesy of the spring loaded mirror level. Very Heath Robinson it may be, but it's not without charm if you don't mind putting the initial work in.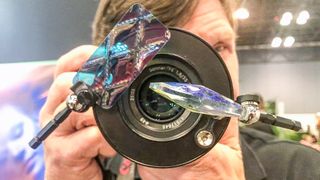 Is your mom looking for a new way to switch up her photography? Sometimes one of the best ways to experiment with your photography gear isn't about what's behind your lens, but rather what's in front of it. The Lensbaby Omni Creative Filter System is designed to add a splash of color to your images through this unusual set-up.
All you need to do is screw one of the filter rings onto your lens and then use one of the magnetic Effects Wands to help distort the light as it enters the lens. This is actually pretty similar to the common DIY hack of holding transparent sweet wrappers over the end of your lens to cast a colorful hue. However, this filter system helps make the creative process as easy as possible.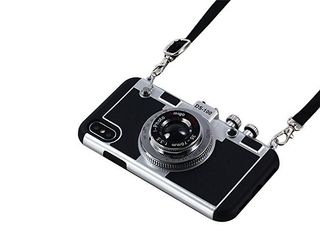 While it won't magically turn it into an SLR, the Umiko 3D Camera case will at least give your mom a stylish new upgrade to her phone. This iPhone case even comes with a lanyard that mimics a camera strap, should your mom be the sort that tends to regularly misplace her phone.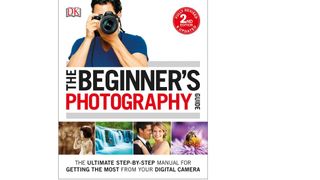 If your mom is just getting into digital photography, this step-by-step manual will help her truly master her camera. It does a great job of explaining how the camera works, what the different settings do, and the techniques you need to master, from exposure to shutter speed to aperture. One of our favorite parts of the book are the handy checklists to help prevent the reader getting lost. There are also useful comparison shots that show you how different camera settings will produce different results.
It's worth noting the last full update to this book was in 2016, so while a few things may have changed when it comes to technology, the general photography practices detailed in this edition still remain.
• See also the best coffee-table books on photography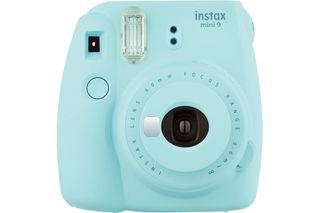 No matter what the occasion, an instant camera is the perfect vehicle to capture fun prints that you'll treasure forever. Plus, it's a camera that can be used by anyone, no matter their photographic ability. An instax is a fantastic instant camera that can also double up as a colorful piece of decoration as well.
One of our favorites is the Fujifilm instax Mini 9, which comes in a wide range of snazzy colors. Check out the best prices for your region above. If you've already got an instax, why not pick up some fun confetti-styled instax film instead?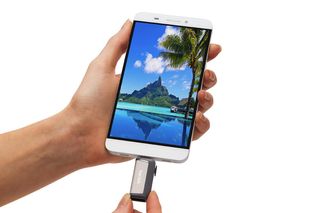 If your mom is anything like ours, her phone will be stuffed with pictures of kids, grandkids and perhaps some nice flowers she saw yesterday. Save her from her next moment of panic when her storage runs out with this handy little device.
Designed for next-generation devices with the new USB Type-C port, you can now quickly and easily free up space on your smartphone with the SanDisk Ultra Dual Drive USB-C. It can transfer files between devices at USB 3.1 high speeds of up to 150MB/s. The SanDisk Memory Zone app for Android is then available to help your mum manage her device's memory and content.
Read more
50 best camera accessories, gadgets and gifts for photographers in 2020
Best digital instant cameras: hybrid cameras and instant printers
Best portable printer for photos in 2020: for smartphones, laptops and more