It was only released in October 2019 and was a welcome third addition to the Z series of mirrorless cameras, but a lot has changed since the Nikon Z 50 arrived last year. The biggest one is the addition of a fourth member to the growing Nikon mirrorless system in the form of the entry-level Z5 full-framer.
What makes the Z 50 stand apart from the rest of the Nikon brood is its sensor size. Unlike the older Z7 and Z6 snappers – and the new Z5 – which are 35mm full-frame systems, the Z 50 is the brand's only APS-C format mirrorless option – coming in to give the Canon EOS M line a little competition.
But don't be fooled by its smaller sensor size – the Z 50 got a full five-star review from us thanks to its compact size, vlogger credentials and a 16-50mm kit lens that has top-notch performance while being just as tiny to match the camera's body.
And let's not forget the entire kit's affordability. The Nikon Z 50, and its accompanying Nikkor DX 16-50mm f/3.5-6.3 VR lens, retails for AU$1,699. That makes it one of the most affordable mirrorless systems on the market today, but you can still save a few hundred dollars on the kit.
You can get the kit for AU$1,299 on Amazon Australia, albeit from a third-party retailer called Becextech. That's a AU$400 saving right there, but if you head to the retailers own site, the Z 50 is listed for just AU$1,129. That's a whopping 33% off Nikon's own recommended price.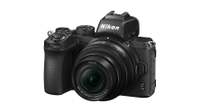 Nikon Z 50 + Nikkor DX 16-50mm f/3.5-6.3 VR lens | AU$1,129 at Becextech (RRP AU$1,699; save AU$570)
Becextech isn't a massive retailer but it does offer some very good prices on consumer electronics, including cameras. While a large part of the stock is grey imports, the retailer does offer Australian warranty. So if you're comfortable with that, then this price is unbeatable! Keep in mind that stocks of many new cameras has been affected by the ongoing Covid-19 pandemic and shipping could be delayed.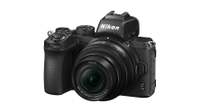 Nikon Z 50 + Nikkor DX 16-50mm f/3.5-6.3 VR lens | AU$1,299 on Amazon (RRP AU$1,699; save AU$400)
If you'd rather shop on Amazon, then Becextech is a third-party seller on the giant online marketplace as well. However, the same kit is listed at a higher price here, but it still comes with plenty of savings – AU$400 to be precise. As per the listing, the product isn't going to ship until early in September, so if you can wait, then this isn't a bad bargain at all, especially since delivery is free.
While the Z 50 was already an excellent camera at launch, Nikon released a new firmware update for it in July. Not only does it improve autofocus performance when tracking a subject, it also adds Animal AF, specifically for cats and dogs.
So if you're staying safe by being homebound, you still have opportunities galore to get creative with your furry friends.
Read more:
Nikon Z 50 vs Nikon D7500: mirrorless vs DLSR
Best Nikkor Z lenses in 2020
Nikon Z 50's telescopic lens: Nikkor DX 50-250mm f/4.4-6.3 VR lens review
The best Nikon camera available to buy right now
Use your Nikon camera as a webcam