The best portable SSDs are great for adding extra storage to a laptop for photo editing, as well as keeping your photos and videos accessible when you're on the go. Trouble is, capacities can often be restrictive compared to some of the best portable hard drives, with 2TB (terabytes) being the upper limit, until now.
WD has just announced four of its current portable SSDs will soon be available in a 4TB capacity option (in addition to existing smaller capacities). To put this in perspective, that's enough space for around 33,000 uncompressed Sony a7R IV raw files, or over seven hours of high bit rate 4K/30p video.
The four WD portable SSDs receiving the 4TB capacity increase are:
SanDisk Extreme Pro Portable SSD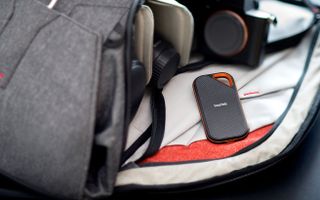 One of the fastest portable SSDs on the market, the SanDisk Extreme Pro Portable SSD is uses the very latest NVMe technology to enable up to 2000MB/s transfer speeds (if you find a computer with a USB/Thunderbolt connection fast enough!). Now with 4TB of storage on offer, you can get the ultimate in speed without sacrificing storage space. It'll cost you though: $749.99/£857.99 to be exact.
SanDisk Extreme Portable SSD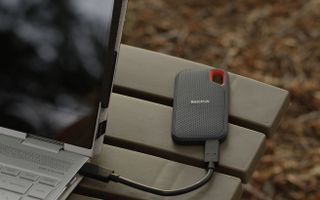 Although the non-Pro SanDisk Extreme Portable SSD can 'only' manage up to 1050MB/S read and up to 1000MB/s write speeds, that's plenty fast enough for most computers to handle, and for shifting data in minimal time. Factor its two-meter drop protection and IP55 water and dust resistance and it's a great option for active users. Expect to pay $699.99/£745.99 for the 4TB version.
WD My Passport SSD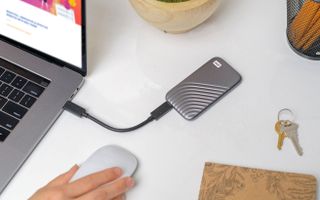 WD's MyPassport SSD range almost defines the portable SSD sector, it's that popular. The sleek metal casing can withstand a drop from up to 6.5 feet, and like the SanDisk Extreme Portable SSD, it can read files at up to 1050MB/s, and write them at up to 1000MB/s. It'll set you back $679.99/£745.99 for a 4TB drive.
WD_BLACK P50 Game Drive SSD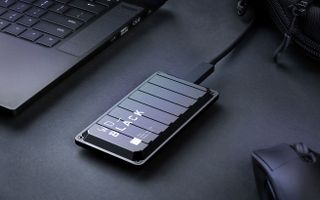 The fourth and final drive to receive a 4TB capacity update is the gamer-focused WD_BLACK P50. Compatible with PC, PlayStation 4 and Xbox One, it's designed to extend a console's built-in storage capacity without compromising game loading times. The 4TB option will set you back $749.99/£750.99
All four drives are expected to go on sale by the end of March.