The Canon EOS 90D is a camera that prove that there is plenty of life left in DSLR design. But being a new model, it has been hard to spot a great deal during its first few months on sale... until now. From now until after the UK bank holiday weekend, you can pick this up with a free Speedlite 430EX III-RT - which is one of the best Canon flashguns around, and worth £239.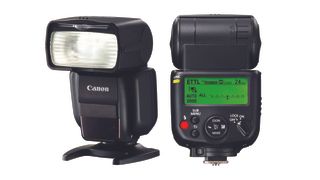 Canon's latest mid-range DSLR offers a new 32.5MP APS-C sensor that delivers excellent image quality. But it also packs in some mirrorless features, like live view autofocus and video recording, to a body with an optical viewfinder. That means you can compose images as you see them through the lens, not as the camera's sensor does. And this makes an interesting twist in the DSLR vs mirrorless debate!
With the power of Canon's Digic 8 processor under the hood, the 90D gets a maximum burst speed of 10fps, which is plenty for most wildlife photography scenarios and some sports as well. The imaging engine also gives the camera the ability to capture 4K/30p video using the full width of the sensor – something that's not possible on most of Canon's cameras, mirrorless included.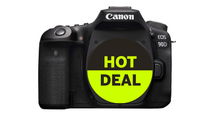 Canon EOS 90D body with FREE Speedlite 430EX III-RT
£1134
This Canon promo is pretty hard to ignore if you are looking to get a new high-spec DSLR. The latest Canon enthusiast model blends mirrorless tech with traditional SLR design to make for a great kit for shooting stills or video. And with one of our favourite flashguns built-in this is a great looking deal.
UK deal - ends 31 May 2020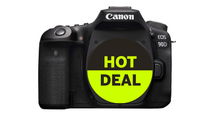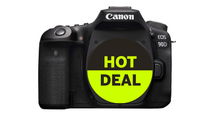 Read more
These are the best Canon cameras right now
The best DSLRs to choose from
Canon EOS 90D vs EOS 80D vs EOS 7D Mark II
DSLR vs mirrorless cameras: how they compare
Best Canon flashguns in 2020