CES 2023, the world's biggest technology event, is in full flow this week – and it's already a big one for cameras and imaging.
As is tradition (aside from the pandemic-induced blip in 2021), CES 2023 hails from Las Vegas, Nevada, and runs from January 05-08. Over 3,100 exhibitors will be at the show, including the biggest technology giants in the world such as Google and Microsoft.
Most relevant for us, however, are the giants of the imaging world that will be in attendance: Sony, Canon, Nikon and Panasonic. Although CES 2023 is a general technology event, not a photography or videography specific one, it has been a great launchpad for cameras in the past, so we could see some exciting announcements.
You can find out full information on the show at the CES website. For now, here's what we're excited about and what we expect to see…
When is CES 2023?
CES 2023 is taking place right now! Hailing from its traditional home of Las Vegas, Nevada, it runs from Thursday January 05 to Sunday January 08.
While the event has returned, post pandemic, to its usual home at the Las Vegas Convention Center, it will also host a digital component for those wishing to attend online. All the details are on the CES website.
What's been announced during CES 2023?
Panasonic S5II & S5IIx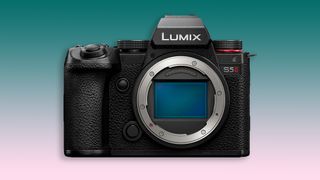 With the apparent imminent announcement of the Panasonic S5II and Panasonic S5IIx, it's almost certain that these new full-frame mirrorless cameras will make their public debut in Las Vegas.
The big selling point of these successors to the popular Panasonic S5 is that they will be the manufacturer's first ever cameras featuring phase detect autofocus – replacing the much-maligned DFD (Depth from Defocus) contrast detect system that has long been the Achilles heel of Panasonic cameras.
Both bodies will feature a 24.2MP sensor capable of up to 6K 30p video, with the selling point of the S5IIx being support for Apple ProRes and IP streaming.
Nikon Z 85mm f/1.2 S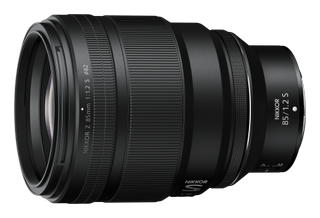 The announcement of the Nikkor Z 85mm f/1.2 S adds one of the most crucial tools in the pro photographer's arsenal to the Z mount. Sure to be one of the best lenses for portraits, this fast mid-telephoto prime lens promises superior rendering performance, as well as great subject separation and beautiful bokeh.
• Report: Nikon announces killer pro lens and pancake glass
Nikon Z 26mm f/2.8 pancake lens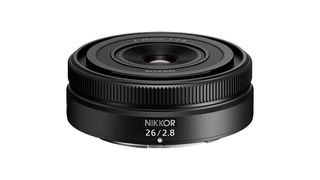 The Nikon Z 26mm f/2.8 is the first true pancake lens for the Z system (aside from the Nikkor Z DX 16-50mm zoom lens, which is quite a niche kit lens for Nikon's APS-C mirrorless bodies). With its wide angle (which translates to 39mm on an APS-C camera) it should serve as a great knockabout lens for all-purpose street photography, landscapes and everyday shooting.
• Report: Nikon announces killer pro lens and pancake glass
Panasonic x Biel Smart Glasses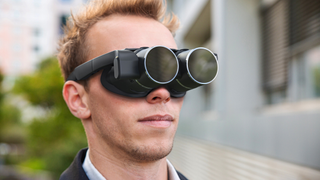 These 'life-changing' smart glasses aid mobility for visually impaired individuals, pairing Panasonic's 5.2K HDR-capable VR goggles with Biel Glasses' AI technology for users with low vision capabilities. The aim is to help reduce mobility issues caused by impaired vision, specifically peripheral vision loss (to most of us known as tunnel vision) affecting suffers of conditions including glaucoma and retinitis pigmentosa.
The new smart glasses enable users to receive feedback about obstacles and other hazards using the latest in AI and robotics technologies, empowering visually impaired users to move around safely, independently, and with more confidence.
• Panasonic announces 'life changing' smart glasses
Emeet StreamCam One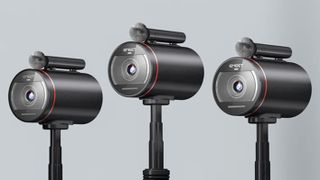 Meeting camera specialist Emeet is launching its first ever streaming camera, suitable for platforms including Facebook Live, Twitch, YouTube Live, Twitter and Linkedin. Up to three cameras can be daisy chained to deliver different angles simultaneously.
These all-in-one, one-click streaming cameras feature an integrated wireless microphone, 1/2.8" Sony image sensor and 1080p 30fps HDR video.
eVscope eQuinox 2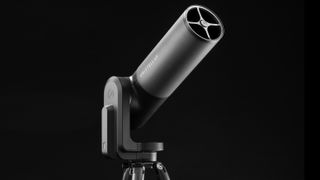 French smart telescope maker Unistellar has revealed the second-gen eVscope eQuinox smart telescope at CES 2023.

This is the follow-up to 2021's impressive eVscope eQuinox. Selling for US$2,499 / £2,199, it's the company's most affordable model yet in a line-up that also includes the Unistellar eVscope 2.
What could we still see at CES 2023?
Canon EOS R8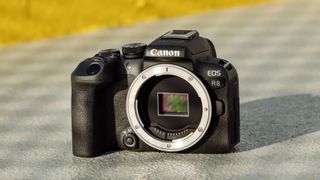 Could we see the Canon EOS R8 teased, trailered or even announced at CES? While the camera is rumored to arrive in February, and debut at the CP+ show in Japan, there is an outside chance that we'll see it at CES, as Canon has some exciting things lined up for the show.
There aren't many details about the R8 just yet, but based on its name we can safely assume that it will sit between the Canon EOS R7 and Canon EOS R10 – which means it will likely feature an APS-C sensor. It is rumored to feature the same 24MP sensor as the R10, along with a new type of "flippy screen".
Sony 20-70mm f/4.0 G Master lens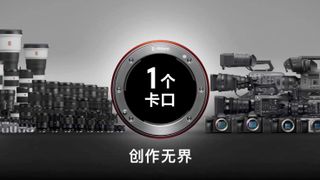 The rumored Sony 20-70mm f/4.0 G – the world's first standard zoom lens with 20mm at the wide end – could potentially be launched at CES. The latest rumors suggest that January 17 may be the launch date, but an announcement in Las Vegas is far from out of the question.
Details on the lens are scant, other than it could possess a price tag twice the amount of the Zeiss 24-70mm f/4.0 – though for some photographers it could conceivably replace both the 16-35mm and 24-70mm trinity lens.