Nikon has announced the development of two key new prime lenses for the Z-mount mirrorless system: the Nikkor Z 85mm f/1.2 S and the Nikkor Z 26mm f/2.8 pancake lens, delivering two key optics at different ends of the scale.
The 26mm is an interesting one, offering the first true pancake lens for the Z system (aside from the Nikkor Z DX 16-50mm zoom lens, which is quite a niche kit lens for Nikon's APS-C mirrorless bodies). With its wide angle (which translates to 39mm on an APS-C camera) it should serve as a great knockabout lens for all-purpose street photography, landscapes and everyday shooting.
The real meat of the story, though, is the announcement of the Nikkor Z 85mm f/1.2 S – which looks set to be one of the best lenses for portraits. This fast mid-telephoto prime lens promises superior rendering performance, as well as great subject separation and beautiful bokeh. Nikon suggests that this new lens will expand the possibilities of portrait photography, and it feels especially well suited for wedding and fashion photographers in particular.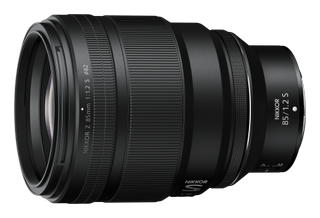 The Nikkor Z 26mm f/2.8 from Nikon boasts an incredibly slim and lightweight design, which could make cameras like the Nikon Z30 even more pocketable for street and travel photography. Accordingly, this lens is being aimed at amateur photographers looking to take their cameras with them on the go.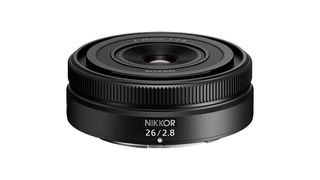 This prime lens might be the perfect photography companion, ensuring that shooters never miss an opportunity to capture beautiful images with its wide focal length. Regardless of whether you're shooting indoors and want to get the whole space into frame, or you just want to fit as much of the landscape into your composition as possible, this might be the ideal "always-on" lens for those new to the Nikon Z system, or those just wanting the most compact solution.
If this has been of interest you might want to take a look at the best Nikon Z lenses or the best Nikon cameras around right now.