Now that we are deep into the festive season, it means that there are plenty of camera deals out there - you just need to know where to look.
And that's where we come in. We've chosen the five best retailers that have camera bargains galore and we've also looked for the best deal we could see in the shop.
The great thing is, there's many more deals available, so head to the retailer, have a look and hopefully you can find yourself the best camera deal at a cut-down price.
If you haven't found what you are looking for, then check out the other retailer links below.
The best Boxing Day photography deals US: Adobe | Adorama | Affinity | Amazon| B&H Photo | Beach Camera | Cameta Camera | Canon | Costco deals | eBay | Focus Camera | Fujifilm | GoPro | Jet | Kohl's | Nikon | Newegg | Olympus | Panasonic | QVC | Ritz Camera | Sony | Target | Walmart
The best Boxing Day photography deals UK: Amazon | eBay | John Lewis | Currys | Argos | AO.com | Carphone Warehouse | Mobiles.co.uk | ASOS | Nikon | Canon | Sony | Fujifilm | Panasonic | Olympus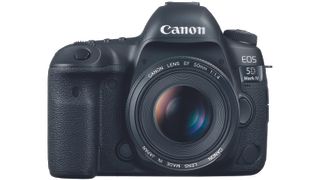 Wex Photo is one of the leading UK camera retailers and it's never shy of a bargain. There is a mixture of money off deals and cashback deals on the site, so it's definitely worth a look around. It also has a massive 20% off of used and clearance stock.
B&H Photo is a US site that (despite its name) sells pretty much every electronic thing going. It's got some great deals on camera kit at the moment, from some of the most high-end cameras around to smaller accessories.
One of the biggest retailers in the world. Walmart has really embraced the holiday spirit with a whole host of camera deals. Some of the best around are camera kits, where you can get the body, lens and kit bag at a cut down price.
Amazon is no stranger to deal. Both Amazon UK and Amazon US version of the site are packed with camera deals. Some of them are limited time offers but others will be available well into the new year.
John Lewis is one of the UK's most trusted retailers, thanks to its great warranty offers. The majority of its camera sales take the form of cashback deals but there are still some brilliant deals to be found on the site.