While 2020 was perhaps the worst year ever, the best cameras of 2020 were perhaps the greatest lineup of cameras that the world has ever seen.
Yes, this year was a miserable mistress in almost every way, but we absolutely can't deny that the best cameras of 2020 comprise arguably the best mirrorless cameras the industry has ever known – as well as, if not the best camera drone period, the best DJI drone that can go almost anywhere.
We're exceedingly lucky at Digital Camera World that we test virtually every new camera that gets released – which makes us exceedingly spoiled, so it takes a lot for a camera to stand out from the pack and genuinely wow us.
While it's perhaps unsurprising that there are no DSLRs on this list, we're sure you will be surprised that nobody chose a single Sony camera. And fascinatingly, there are four Fujifilms here – more than double the amount of Canon cameras.
Here are our picks for the best cameras of 2020 by the core DCW team, as well as our extended family from Digital Camera magazine, PhotoPlus: The Canon Magazine, N-Photo: The Nikon Magazine and Digital Photographer magazine…
Canon EOS R5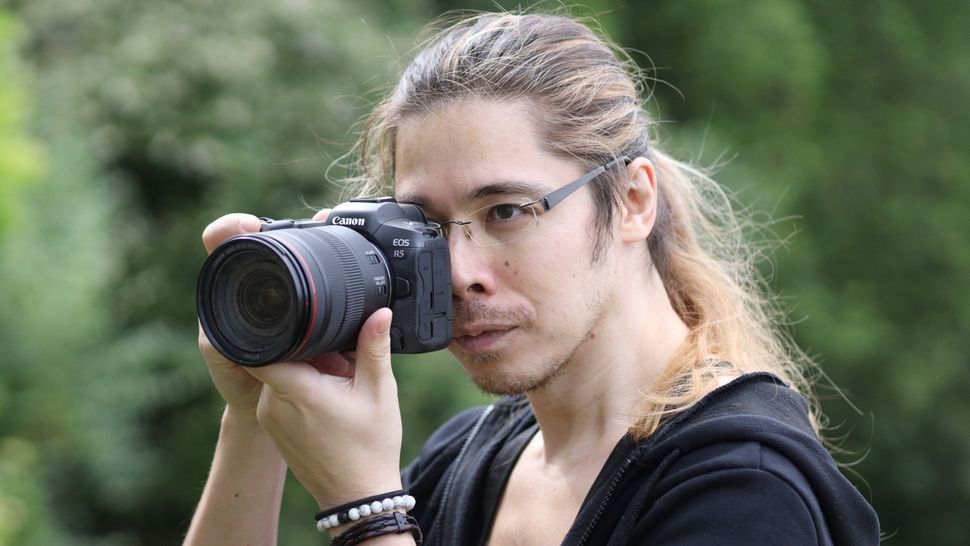 James Artaius
Editor, Digital Camera World
I'm so firm in my belief that the Canon EOS R5 is the best camera of the year that I bought one for myself – the biggest endorsement I can possibly give! It's just an all-round astonishing piece of kit, and there's nothing it can't do.
I predominantly shoot portraiture and video, but I can just as easily take this to the basketball court and capture blistering action, take it on a hike to photograph wildlife in a way that's never been possible before, and even use 8K video to film a scene and extract massive 35MP stills at my convenience.
For me, this is hands down the best camera of 2020, the best Canon camera I've ever used, and the best mirrorless camera on the market right now.
Fujifilm X-T200
Louise Carey
Ecommerce Editor, Digital Camera World
Seeing as my trusty old Nikon D800 was really beginning to chug, and my Olympus OM2 film camera isn't exactly cutting-edge technology, 2020 was the year that I finally decided to invest in a new camera. I always thought that when I eventually upgraded I'd go for a Nikon D850 or a Nikon Z7 II. I would have never guessed that it would be the unassuming, diminutive Fujifilm X-T200 that would catch my eye.
However, not only is the X-T200 staggeringly cheap (especially now that it's dropped in price), it's jam-packed with useful features. Its vari-angle screen, 4K video and accompanying pocket rocket Fujinon XC 15-45mm f3.5-5.6 OIS PZ lens all make this a truly tempting bit of kit. If I ever do need the megapixel prowess of a full frame camera, I can always pick up my D800. In the meantime, the lightweight X-T200 provides everything I need from a camera.
DJI Mini 2
Chris George
Content Director, Photography Group
Drones are literally flying off the shelves, as more and more people realize the potential of shooting scenes from a lofty angle. This year one of the few upsides of the pandemic has been to see cities shot without any people, with eerie drone footage giving a new beauty to the deserted streets.
It is drones like the DJI Mini 2 that bring UAV aerial photography to the masses – providing a quadcopter that is easy and safe to fly. Crucially, thanks to its weight, it gets around a lot of the red tape that is associated with flying heavier drones.
The Mini 2 may feel like a simple update to the DJI Mavic Mini launched the year before, but for photographers and videomakers the improvements are impressive. There is the step up to 4K video, for instance, and the ability to shoot RAW photo files. But just importantly the drone becomes easier to fly, thanks to having forward (as well as downward) collision sensors.
Leica M10 Monochrom
Rod Lawton
Reviews Editor, Photography Group
I'm going to go with my heart not my head, here, and choose the Leica M10 Monochrom. I could never afford to buy one, let alone any lenses to go with it, but using this camera took me right back to the feeling I had when I first started in photography with black-and-white film.
Every picture took a little effort in those days, and you were never entirely sure what you had until you got home (a bit like the Leica). But black-and-white film is filled with rich, dense tonality, and lenses from that era had a very different character to the flawless digital lenses of today, and that's exactly what I got from the Monochrom – except that my negs never had this resolution or dynamic range.
DJI Mini 2 (again!)
Peter Travers
Editor, PhotoPlus: The Canon Magazine
This mighty mouse of a drone has given my photography a new lease of life and is my favorite camera of 2020! Perhaps an odd choice for the editor / photographer of a Canon magazine, and while the epic 45MP EOS R5 mirrorless camera has taken all the headlines with its intelligent IS, IBIS and all manner of high-techery, it's the aptly named DJI Mini 2 I've recently been playing with the most.
In fact, I haven't had this much fun or felt this inspired since I bought my first Canon EOS DSLR well over a decade ago! I've always big a huge fan of aerial photography and I'm so impressed by how great the high-res image and 4K video quality is from the tiny DJI Mini 2.
Plus it's a joy to fly and within no time, thanks to the easy controls and gimbal and stabilized camera for stable and level photos, I've been capturing some decent aerial footage. I even love the DJI editing app – it's simple to use and easy to share quick video edits to social media.
Canon EOS R6
Dan Mold
Technique Editor, PhotoPlus: The Canon Magazine
While Canon's flagship mirrorless EOS R5 may have been the camera that grabbed the headlines this year, for me the Canon EOS R6 was the more exciting model of the mirrorless duo, because it's just so much more affordable. It shares much of the same state-of-the-art technology as the R5 such as its build quality, in-body Image stabilization, 20fps shooting, Dual Pixel CMOS AF, a full-frame image sensor… the list goes on.
While it can't match the 45MP heights of the R5's resolution, it still delivers a very respectable 20.1MP and can shoot at a blisteringly fast maximum burst rate of 20fps, and is capable of 4K video at 60p too. For me this is the one to go for – and, as you'd be saving around a grand and a half, you could invest in some of the best Canon RF lenses for it instead!
Nikon Z6 II
Adam Waring
Editor, N-Photo: The Nikon Magazine
When Nikon entered the full-frame mirrorless market with the Nikon Z6 and Nikon Z7 two years ago, there really wasn't very much wrong with the cameras – with the possible exception of the single card slot being the eye-wateringly expensive XQD memory card format.
The release of the Nikon Z6 II, just in time for Christmas, addresses the issue by adding a second slot that uses the far cheaper SD format – and throws in an extra processor, to boot, to make them faster, their images cleaner, their video more high-def, and turn them into better all-singing, all-dancing cameras all-round.
On top of that, over the past couple of years the range of Z lenses has matured into a fully fledged system, including razor-sharp f/1.8 primes from 20mm up to 85mm, a trinity of pro-level f/2.8 wide, standard and telephoto zooms, a superzoom, and the truly exotic Nikkor Z 58mm f/0.95 Noct – all of which have smashed it in our lab tests to consistently win out as the sharpest glass in their class, virtually fringing and distortion-free, proving conclusively that the Z mount is the simply the best system from any manufacturer.
Fujifilm X-S10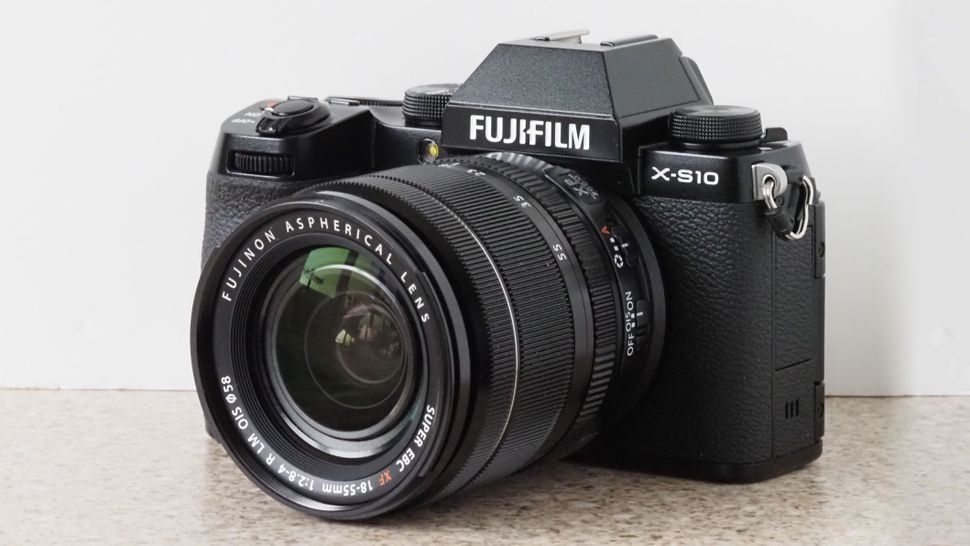 Lauren Scott
Editor, Digital Photographer magazine
The Fujifilm X-S10 is my surprising selection for the year's best camera. Not the most highly-specced release, to be sure, but for me it brings all the goodies of a solid Fujifilm mirrorless camera – retro styling, quality tones and film simulations without gimmicks – into a more intuitive layout, thanks to the addition of the mode dial on top of the body. They say, "the best camera is the one you have in your hand," and the compact size of the X-S10 means it'll at least be in my bag a lot from now on.
Fujifilm X-T4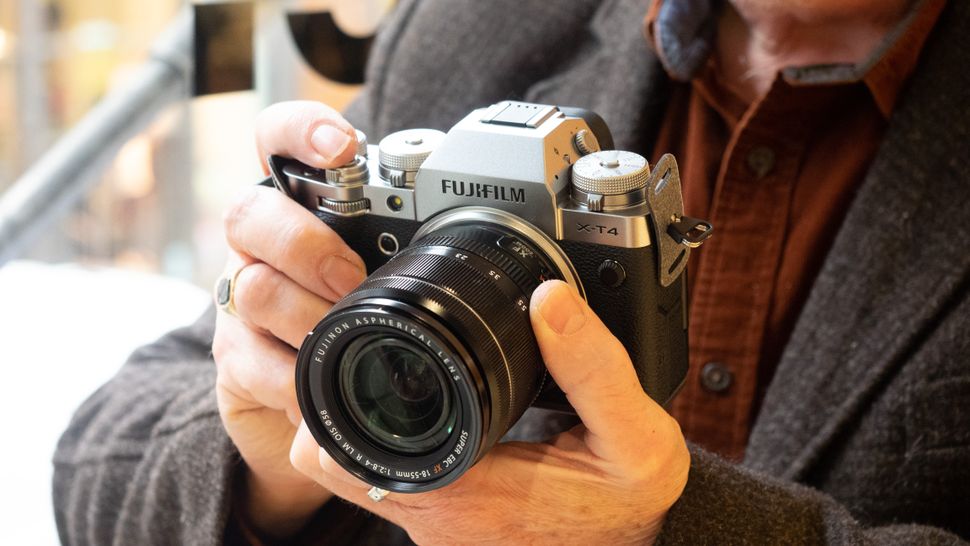 Peter Fenech
Technique Editor, Digital Photographer magazine
The handling and user experience of the Fujifilm X-T4 is truly unique, and the image quality is exceptional. I love the enthusiasm for this camera from the video community, too – it really is the embodiment of ultra-modern technology in a retro-styled package.
The weight and balance are perfect and the viewfinder is a joy to use. When you get a good bit of Fuji glass on the front it really does feel like a professional's tool, for any occasion. Keep making them like this, Fujifilm!
Fujifilm X100V
Alistair Campbell
Technique Editor, Digital Camera magazine
I loved the freedom in movement I felt that the Fujifilm X100V gave me, and its size gave me a stealth-like invisibility for street photography. I also shot some video with it, and it was great – it's so small that you can balance it with your eyes closed on a gimbal. And of course it was full of all the main reasons to shoot Fujifilm – the colors and picture profiles.
Read more: