If you spend all your idle hours on social media, we may well have found you the best-ever mobile phone deal. With a Voxi SIM, you pay just £10 a month - but for that you get unlimited social media access, making it a tempting deal for those who live on Instagram, Facebook or Twitter.
Voxi's Endless Social Media plans start at a tenner a month... and there is no contract to worry about, as you can cancel at any time. But the benefits don't just end there... for your £10 you get unlimited calls and unlimited texts. What about movie downloads and such... you may well ask? Well, this plan now comes with 12GB of of data each and every month too.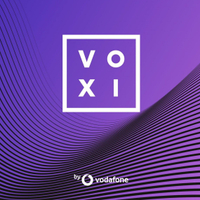 Voxi Endless Social Media SIM-only deal |
Unlimited social media | 15GB data | Unlimited calls | Unlimited texts |
Deal price: £10 a month
This is a brilliant price for a all-round SIM only package on its own - and particularly if you are a social media junky. But the big plus is that there is no contract, so you can cancel at any time and not be tied to a plan for a year or two.

• The best SIM only deals right now
Voxi is owned by Vodafone, so you will be dealing with one of the best known names in the mobile phones business - and with this SIM you can take advantage not only of the company's 3G and 4G networks - you can jump on its growing 5G coverage too. You can also use your plan in the EU too (subject to a fair-use limit).
The unlimited social media includes Facebook, Twitter, Instagram, Tumblr, YouTube, Weibo, Reddit, Pinterest, Flickr, and more. And the only catch is that to get this unlimited coverage, you need to ensure you don't use up all your data (if you can top it up for a minimal charge, and there are other tariffs with more data to begin with too if you are going to do lots of streaming).
• The best camera phone
• Best budget camera phone
• Best burner phone
• Best selfie sticks for your smartphone
• The best iPhone tripods
• The best gimbals for your iPhone, GoPro and camera
• The best phone cases to protect your camera phone
• The best 5G phone for photographers