Assuming you're not a drug dealer or having an affair, why would you want the best burner phone? Well, for one, they're cheap: so cheap you can afford to lose or break them. Second, they're a great way to ease yourself off social media addiction. And thirdly, the battery life is amazing!
Best Burner Phone: Quick Links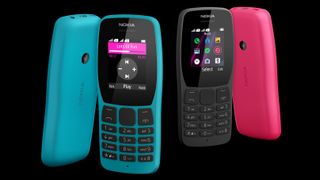 Top Picks ↵
1. Cheapest burner phone - Alcatel TCL Flip 2
2. Best future proof phone - Nokia 2760 Flip
3. Best for battery life - Nokia 110 4G
4. Best for kids - Alcatel 1
5. Best for design - Nokia 225 4G
6. Best for affordable connectivity - Total by Verizon TCL 30 Z
7. Best burner iPhone - iPhone 7 (Refurbished)
8. Best phone for seniors - Easyfone Prime A6
9. Best burner camera phone - Moto G Pure
10. Best for nostalgia - Nokia 8110
FAQs
Think about it. There are places you wouldn't want to take your iPhone Pro Max, lest it get stolen or damaged. And there are times when a smartphone battery just isn't going to last, but you might need to make an urgent call. So the best burner phone comes in handy as a useful backup.
No, this won't be the best phone, and certainly not the best camera phone. But it may last up to a week or more before needing a charge, and for the cost of a bottle of wine, that can be a great investment. Runners, cyclists and hikers shouldn't leave home without one, and they're good transitional devices for kids.
It's also important to be mindful of network coverage. The last US-based 2G and 3G networks were disabled in 2022, so you now need 4G for a burner phone, even if you have no need for the mobile internet. Sadly this will impact negatively on standby times.
With all that in mind, here are some of the best 4G burner phones for your money today.
The best burner phone: our top picks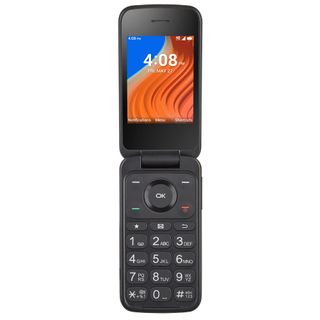 Cheapest
Cheapest burner phone
Super-cheap LTE flip phone with Wi-Fi and stellar battery life. What's not to like?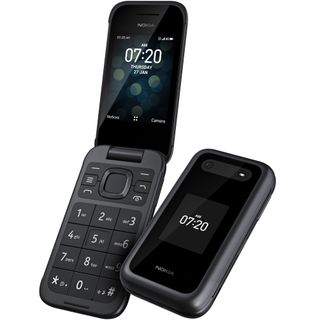 Future-proof
Best future-proof phone
A feature-packed, low-cost flip phone from a respected brand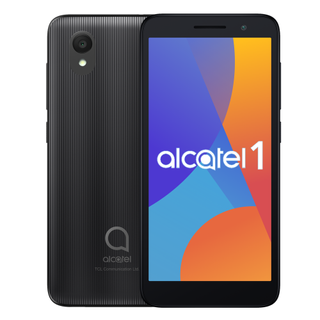 Kids
Best for kids
The ideal first phone for kids, with a large screen for video watching
Best burner phones in 2023
Why you can trust Digital Camera World Our expert reviewers spend hours testing and comparing products and services so you can choose the best for you. Find out how we test.
Cheapest burner phone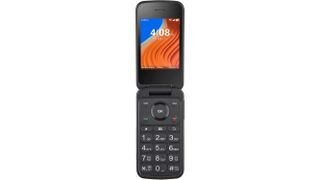 Alcatel's 4G flip phone is a handy uses the same KaiOS seen on other feature phones, which makes it very adaptable. That, and of course the satisfaction of a handset you can slam shut on a call! The 240x320 pixel screen and 4-core Qualcomm Snapdragon 210 will run basic apps nice and responsively on the generous internal display. 802.11 b/g/n wi-fi is available to prevent you using too much mobile data on those apps, and a smaller external display means you don't need to open the handset to check the time or battery status. To extend the battery life to around two weeks, you can separately switch off data and geolocation (a system which gives approximate location using cell towers).
Best future proof burner phone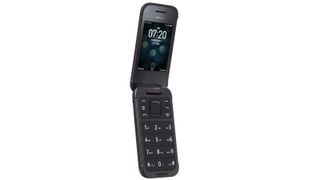 Nokia hasn't let go of the flip phone or KaiOS, which means they're keeping designs fresh, but this is – more than anything – a low-cost handset, available at under $20 in some places. Despite that, it has a 5MP camera, and screens inside and out. There is also a headphone jack and support for not only Bluetooth 4.2 but M4/T4 hearing aids too.
If you're looking for a long life in the field, then the phone has a swappable battery. This is especially handy in the 4G era (call time is never as high on the more modern networks; 3.4hr talk rather than 7.3 on 3G). We also appreciate the arrival of a USB-C connection as well as the 3.5mm headphone jack. There is also little bloatware, though Youtube, Google Browser and Maps are there. Walmart sells this with Tracfone, but we've not heard the best about its customer service.
Best for battery life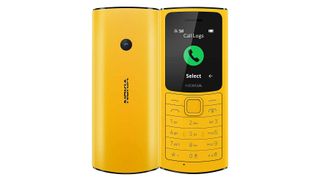 This handset is available in striking yellow, cyan or a sightly more respectable black, but whichever look you choose you're getting a 4G-capable device. That means international borders aren't a concern as Voice-Over-LTE (the replacement technology for 2G voice) is supported. FM radio and internet are also available (and loading pages is quicker than an old 2G burner), and there is 48GB of on-board memory – expandable by MicroSD card.
Best for kids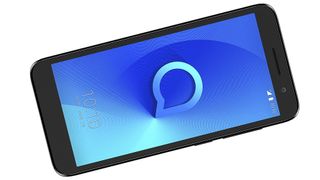 The Alcatel 1 is a 4G smartphone which absolutely won't match a flagship handsets from Apple or other leading brands, but you can have twenty of these for the same money as the fruit-based brand's top model and the 2021 edition got a memory boost to 16GB too. There are a lot of reasons why you might want a burner in this category, not least when transitioning kids to smartphones. You can start with something cheap you wouldn't mind replacing, while offering the kids more than a simple candy bar.
The latest version of this device is based around Android 11 'Go Edition' which is thoughtfully designed for folk using pay-as-you-go SIMs; the YouTube app even offers you lower video quality to save data charges. The camera is OK (except for real close-up, which is unhelpful with small QR codes), and takes decent pics or 1080P video.
Best for design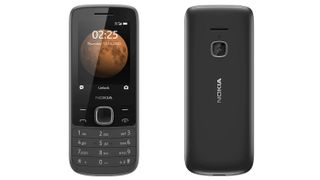 Nokia has revived a lot of older models to cater for the nostalgia market, but the 225 is a straightforward candy-bar phone which puts practicality and affordability ahead of other concerns. It's ready for 4G with Voice over LTE (VoLTE) calls – watch out though, like every other phone even a 1150mAh battery offers less time with 4G than 2G (which the phone also supports where available). On the plus side a Battery Saving Mode will eek out the longest standby available if you choose, at the expense of features like
With a radio (and 3.5mm headphone jack) plus good quality games (yes, including Snake) there is entertainment on the move. Even Facebook is supported.
Best for affordable connectivity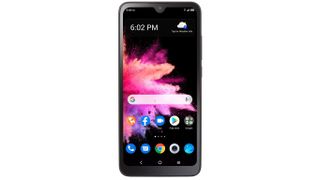 This handset is everything you'd expect from a low-priced smartphone, though the price is now so low it might still surprise.
Sure the MediaTek Helio A22 processor is hardly cuttin-edge tech, but the 32GB storage is usable. The later can be extended with a MicroSD, however, and there is still the power to use the crucial functions of Android 12 including Google Assistant. It even has face unlock.
This is a great opportunity to get a burner or budget phone which doesn't quite abandon all your needs. Perhaps one to give to the kids? In the US, the handset can be used with the FCC's Affordable Connectivity Programme (ACP) for discounted internet connection.
Best burner iPhone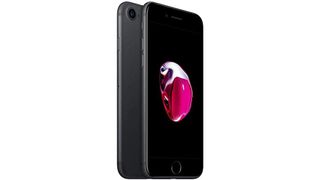 This handset is long discontinued by Apple, following a release in 2016 and its year in the limelight. Nevertheless it's still compatible with the current operating system (Apple are very well behaved in that respect), so in the USA Total Wireless are able to offer a carrier-locked contract free version of the handset.
That means if you're less concerned about the initial investment and more concerned about staying off the rolling contract wagon this gives you the opportunity to do so with a 4K-capable camera phone, HDR front & back, and optical image stabilization for a not horrendous investment. The retina screen and IP67 water resistance won't hurt and many prefer the fingerprint security to the newer FaceID system (especially if they need to wear a mask).
Best phone for seniors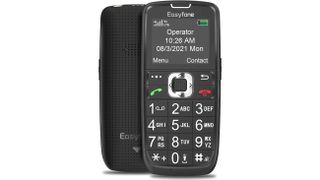 If you're looking for a simple candy-bar phone deliberately designed for the elderly user, this is a fine choice. The backlit keys are large and even the T3 text messaging letters are large enough to prevent squinting. The phone can also speak each button press to reassure users should they choose. Battery performance, with a 1050mAh battery, is only average, but on the plus side there is a cradle-style dock to drop the phone into so it can take the place of a traditional landline. As traditional phone lines are being steadily retired – or might not make it to individual rooms in a retirement home – this might solve two issues in one fell swoop.
Best burner camera phone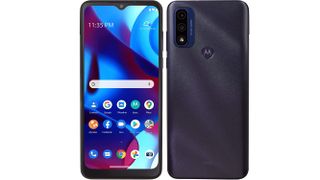 There are plenty of no-name ultra-budget smartphones on Amazon, but the Moto G Pure is just as cheap, yet it comes from the mighty Motorola. Battery life is OK rather than great at 4000mAh, but you get all the key functions of a smart phone on a handset that you can run for just $15 a month pre-paid (on TracFone anyway – other networks also off the device). Admittedly it's a 2021 model with paltry 32GB storage, but this can be extended using a microSDXC card and the OctaCore processor gets some GPU assistance from PowerVR meaning that you'll at least be able to play some games.
If storage allows, you'll also be able to use the phone's cameras to capture 1080p 30fps video from either the main or selfie camera so you won't be left out of the social media revolution. We also happen to like the colors; blue or deep indigo are offered by different networks.
Best for nostalgia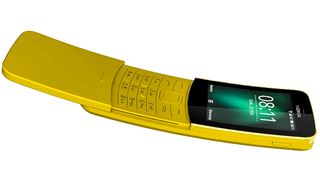 Here's a non-smart phone pick that stretches at the price definition of the kind of phones we're looking to highlight here. But you will find it online for around $70.
This was the follow-up to the Nokia 3310. Nokia was no doubt encouraged by the waves of nostalgic interest the retro phone received. The original Nokia 8110 became famous in part for its use in the first The Matrix movie, the phone Neo used to communicate with his handlers out in the "real" world.
It was also known as the "banana phone" thanks to its curved shape, elongated when the call mic is flicked out. Nokia has leaned into this with the remake, selling a bright yellow version as well as the classic black.
But unlike the Nokia 3310, the Nokia 8110 is a different prospect to the original. The 1996 version was, at the time, a high-end executive phone. This is more a pastiche or ode to the past than a remake. It is nowhere near as well made, and we'd trust the Nokia 3310 to survive abuse more than the 8110, although the flick-out mechanism of the call mic does have some of the same satisfying executive stress toy appeal.
This is a 4G phone that ever-so-slightly blurs the border between feature phones and smart ones. It has GPS, Wi-Fi and Bluetooth 4.1, and baked-in email and Google Maps support. However, it uses KaiOS rather than Android. App support is still very, very limited and the apps you do get feel quite clumsy and slow, not helped by now unfamiliar button-based control. The Nokia 8110 can do more than the other Nokias in this round-up, though.
FAQs
How do I maintain privacy with a burner phone?
Pay cash, not so much for the handset but the service. You can buy top-up cards.
Maintain anonymity on the device by avoiding apps / sites like Facebook which require a log in.
You can manage the financial aspects and share bank details fairly safely with the major brands, saving trips to gloomy retailers at inconvenient times.
Power the phone down when you're not using it.
Will my current SIM card fit?
Most burner phones also use microSIMs rather than nanoSIMs, so you'll either need to get a new SIM from your phone network or a converter: a little piece of plastic into which your normal SIM slots. You can buy these cheaply on eBay.
Can I still use social media?
A few burner phones will let you do this, but most won't. Let's face it, being free from the pressures and time drains of social media is a major plus point of burner phones anyway.
Do burner phones have a camera?
Yes, most burner phones will have a rear-facing camera, and some even have selfie cameras. But don't expect image quality to be anywhere near the standard set by today's full-on smartphones.
Other names for burner phones
The term 'burner' does carry some negative, crime-based connotations. Consequently, some phone manufacturers and retailers instead prefer to use the label 'feature phone', meaning non-smart phone.