The original Nikon Z7 and Z6 were brilliant cameras, and the updated models are just as good, if not better. If you've been itching to get your hands on one of the latter pair, then there's some significant discounts on both the Z 6II and Z 7II bodies on Amazon right now.
This is part of Nikon's EOFY 2022 sale being held on the online retailer's site.
Both the Nikon Z 7II and the Nikon Z 6II seem like they've been around forever, even though they only debuted back in October 2020. That's probably because both bodies are relatively minor upgrades on paper, but the little changes make them compelling options for anyone looking to move over from a DSLR to a full-frame mirrorless system.
The second-gen bodies are identical to their predecessors physically, but all the big changes are on the inside, with the headline feature of dual Expeed processors being the biggest update. This gives the cameras a faster burst speed with a much better buffer depth, and there's enough processing power to bring eye AF for both humans and animals when shooting video. The dual chips are also what gives the cameras their autofocus sensitivity down to -6EV with an f/2 lens. That means you'll be able to focus easily in low light situations.
The other big improvement is the availability of dual card slots – one for XQD/CFexpress cards and one for SD UHS-II devices. Both cameras also benefit from a USB-C port that allows you to charge the battery in-camera, and also 'hot charging' while the camera is in use.
Other than that, they share the same specs and feature set as their older siblings, and now you can get the new models for less.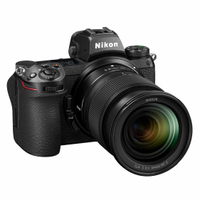 Nikon Z 6II | AU$3,599 AU$2,598 (save AU$1,001)
The Z 6II inherits the same 24.5MP sensor from its predecessor but the extra imaging engine under the hood allows it to continuously shoot at a blistering 14fps (up from 12fps on the Z6), making this a great option for sports and wildlife photography. This is faster than the Z 7II as well – an impressive feat for a camera with this resolution.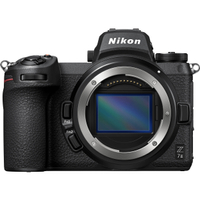 Nikon Z 7II | AU$5,599 AU$4,155.52 (save AU$1,443.48)
Where the Z 7II beats the Z 6II is in sensor resolution. You get 45.7MP on tap, and its image quality is exceptional, making it perfect for landscapes. The burst speed here is a max of 10fps, which is still pretty good. With a boost to performance over its predecessor, you can get the latest model for well over a grand off!
These two are currently the best offers listed on Nikon's EOFY 2022 sale on Amazon, but there are other cameras and binoculars you can choose from. The discounts on the other camera bodies isn't as great, but there's 18% off a Nikon Z5 single-lens kit and 15% off the remarkable Nikon D850 full-frame DSLR.
Not in Australia? Take a look at the best prices for the Nikon Z 6II and Z 7II in your region below: