With our guide to the best camera for music videos, you'll have everything you need to create high-quality visuals to accompany a banging track. Music videos are a challenging and exciting form of filmmaking, tasking the creator with telling a story in just a few minutes, often requiring you to incorporate dramatic and striking visuals. Many celebrated filmmakers such as David Fincher and Spike Jonze got their start making music videos.
Nowadays, the prospective music video shooter has a lot of digital cameras to choose from, and we've compiled a selection of the ones we think currently get the job done best, based on our experience of testing and reviewing. A good music video camera needs to capture great-looking video – that's a given. But it also needs the ergonomics to be easy to use in creative ways, allowing you the freedom to shoot from unusual angles. A fully articulating screen can be helpful there.
Optical stabilization is also highly useful, as music videos often include a lot of dynamic camera movement. Also, while music videos will of course generally have a track laid over the top, it's not uncommon for diegetic sound elements to be incorporated too, so a mic input is handy. These days, you'll likely also need cut together a version of your video in vertical orientation for mobile viewing on TikTok or Reels. A camera that can shoot using the full breadth of its sensor will make your life much easier when you're cropping footage into this different aspect ratio, and others.
We've split this guide into sections based on the different camera types included. First up we have suggestions of mirrorless cameras for music videos. Next, we look at a few specialist cameras, for those who want to think outside the box. Lastly, we look at a couple of cinema cameras, for those who want to give their videos a truly professional look. We've also made price and value for money a factor when making our picks, as budgets will of course vary.
The best camera for music videos in 2023
Why you can trust Digital Camera World Our expert reviewers spend hours testing and comparing products and services so you can choose the best for you. Find out how we test.
Mirrorless cameras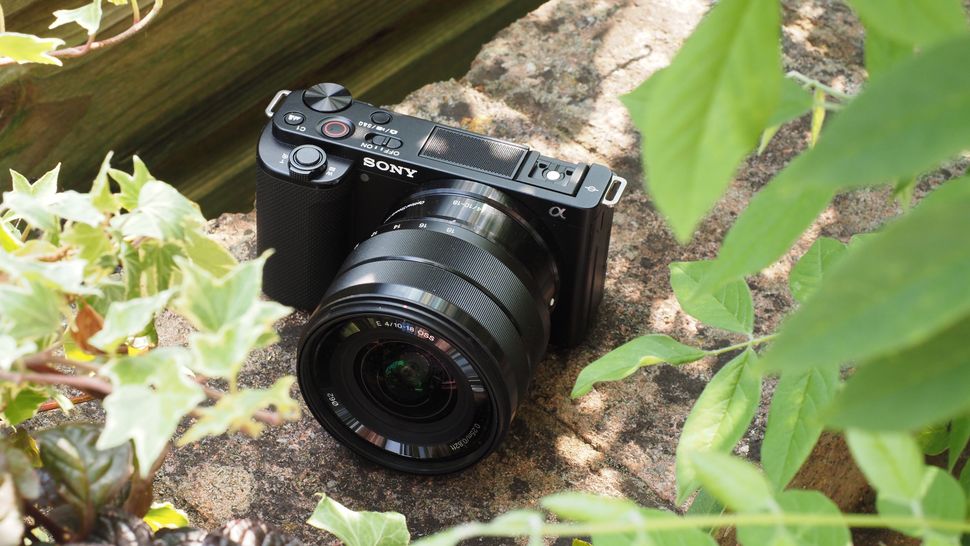 There are loads of expensive options out there for shooting music videos, but if you need something affordable that'll get the job done, the Sony ZV-E10 is a great place to start. It's a mirrorless camera that takes E-mount lenses – this is a system that has been going for a long time, so you'll have plenty of options available to you.
The Sony ZV-E10 shoots great-looking 4K 30p footage, which is a resolution/frame rate combo you'd expect at this price point. Its video autofocus is very good, and having Sony's Eye AF is an excellent asset for music videos, as it lets you keep focus locked onto your singer's eyes even if they bob and weave around the frame. The vari-angle touchscreen lets you get creative with framing, and there are 3.5mm jacks for both a mic and a pair of headphones.
The ZV-E10 isn't perfect – it's infamous for a pronounced 'jello effect' (rolling shutter) when panning from side to side, and the lack of optical stabilization is something to bear in mind when planning moving shots. You can use digital stabilization to keep footage smooth, but this will incur a crop, so keep your subject nice and central.
The Panasonic Lumix S5 II is some of the best value for money on the camera market right now, especially for the kind of run-and-gun filmmakers who are going to be shooting music videos. It delivers pristine full-frame image quality with some of the most effective image stabilization in the business and superbly accurate phase-detection autofocus. Also, unlike some cameras which automatically crop to the 16:9 aspect ratio when shooting video, the Lumix S5 II uses the full 3:2 aspect ratio of its sensor to capture video at up to 6K 30p. This is sometimes referred to as 'open gate' video, and is great if you need to crop into a 9:16 ratio to create vertical clips for short-form video channels like TikTok or Instagram Reels.
If you have a little more pocket change, Panasonic also released a slightly souped up version in the form of the Lumix S5 IIX – see our piece on Panasonic Lumix S5 II vs S5 IIX for a rundown of the differences.
Possibly the best mid-range camera you can buy currently, the Fujifilm X-S20 also makes a terrific case for itself as a music video shooter. For one, like the Lumix S5 II, it captures 6K 30p 'open gate', meaning it uses the full 3:2 aspect ratio of the sensor – again making your life easier when it comes to creating vertical-orientation content as well as videos shot in a more traditional aspect ratio.
As the X-S20 is a pretty new camera, it also benefits from up-to-date features like AI-powered subject-recognition autofocus, which can identify things like humans, animals and vehicles in the frame and keep focus locked onto them. Its slim body and vari-angle screen make it excellent for run-and-gun shooting – and the battery life impresses, too.
Specialist cameras
Like we mentioned up top, recording a music video isn't always about filming someone miming to a track. Sometimes you'll want to record live performance in all its glory, and a terrific choice for that is the Zoom Q2N-4K. With a comprehensive built-in stereo microphone setup, the Zoom Q2N-4K is capable of capturing crisp and accurate sound from all sorts of different instruments, from drums to saxophones. Video-wise, it produces decent-looking 4K and comes with a variety of preset 'scene' modes such as 'Jazz Club' and 'Concert Light' to help you get the right look for the right situation. It's not meant for run-and-gun shooting – with no stabilization, it's a camera best-suited to being set up and left.
This may seem like just another GoPro, however the Hero 11 Black makes a significant change that means it's a much better choice for music video shooters than any previous Hero camera. Its 27MP 10-bit sensor has an 8:7 aspect ratio and captures virtually square 5.3K video content, and this makes it extra-well suited to capturing high-resolution clips in a host of aspect ratios. Shoot a single video and you can grab a 1:1 version for the Instagram grid, a 9:16 version for TikTok and a traditional 16:9 version for Youtube – all from the same clip. As this is a GoPro, it's also waterproof, easy to mount and fits in the palm of a hand – everything you'd expect – plus the HyperSmooth stabilization is still highly effective.
The DJI Pocket 2 is a three-axis gimbal camera. This is a 3-axis optical stabilization system that means the camera produces eminently smooth footage even when moving – walk with it, run with it, wobble with it, your shots will still look great. While the camera works well enough on its own, it's at its best when you pick up the Creator Combo accessory bundle, which adds a handle, a wireless microphone, a wide-angle lens, a tripod, connectors and more, transforming the Pocket 2 into basically a complete mini rig. The smaller sensor means it's not the best in low light, but otherwise the crisp 4K footage it produces is first-rate.
Cine cameras
It used to be the case that cinema cameras were too expensive for the average user to even consider. However, the Sony FX30 is priced at the same level as a consumer mirrorless camera, and yet delivers a raft of cinema-line features that make it a superb choice for high-quality music video work. It takes a 6K sensor and oversamples the capture down to 4K for sublime quality. It can even capture 4K at 120p for slow-motion effects (a common feature of music videos) – though be aware that this incurs a 1.6x crop. Like most Sony cameras, it's got an absolutely first-class autofocus system, with 759 phase-detection points that'll lock onto basically any moving subject, and Real-Time Eye AF.
While Blackmagic's "Pocket" range of cine cameras has seen a few 6K additions to its lineup, we can still happily recommend this capable 4K camera for music video shooters. It captures 4K video with a resolution of 4096 x 2160, and uses the entirety of its Micro Four Thirds sensor – no crop. Being part of the Micro Four Thirds standard also means the Pocket Cinema Camera 4K has access to an enormous range of lightweight lenses.
This is a video camera first and foremost, so you get pro video features like Dual Native ISO and compression options for CinemaDNG RAW and Apple's ProRes 422 codec. While there's a standard 3.5mm mic jack, the mini XLR port offers phantom power support, meaning it can power a more sophisticated external microphone with active sound processing. Also, while the price of the Pocket Cinema Camera 4K already looks pretty good, it looks even better when you consider that it comes with a free licence for the DaVinci Resolve editing software thrown in.