Stop motion animation, or stop frame animation, involves sequencing a series of still images to create a movie. In between each still objects made from a range of materials are manipulated to give the illusion of movement. Famous examples include Wes Anderson's Isle of Dogs and Aardman Animations' Wallace and Gromit.
Mainly shot indoors under constant, controllable lighting, animators favor high resolution stills cameras, both DSLR and mirrorless cameras are commonly used by amateurs all the way through to professionals that work on feature films. However, beginners might want to start on an inexpensive route by using a webcam or phone. The best cameras are chosen for their ability to feed Live View pictures through to a computer with specialized animation software and maintain a constant feed during lengthy shoots without a hitch.
A good Live View resolution aids composition and lighting and high resolution image sensors provide superior detail which determines the animations maximum published resolution. Dynamic range is also important, as is the ability to control cameras via USB connection. Though high end users often use an external monitor for composition, those getting started may prefer a rear screen that tilts or rotates to make composing in awkward angles easier.
It's important to check that your desired camera is supported on the stop motion animation software you aim to use. Check the websites and search through the camera support list for this information. An industry-standard stop motion animation software such as Dragonframe allows you to search by make and model.
Though many modern digital cameras now feature in-built timelapse functions these aren't very flexible in terms of creating stop motion animations because they give little to no editing flexibility as still images are converted into a single video file. In-camera intervalometers might also seem appealing for beginner stop motion animators but these often rely on predetermined shooting intervals which are unhelpful for almost all animations where setting up the scene and animating models can change dramatically depending on what's happening in a particular shot.
The best cameras for stop motion animation
Why you can trust Digital Camera World Our expert reviewers spend hours testing and comparing products and services so you can choose the best for you. Find out how we test.
Best Camera for Beginners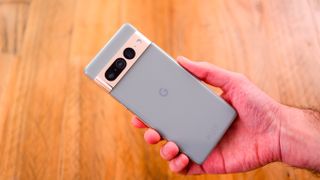 As the old saying goes, the best camera is the one you have with you, and most people now have a very capable camera in their pocket at all times. One of the best cameras on a phone you can buy right now is on the Google Pixel 7 Pro. Offering an amazing 48MP sensor, you can get sharp and detailed images easily good enough for dabbling in stop-motion animation.
With the choice of 3 separate lenses, you can shoot in wide, super-wide, and telephoto perspectives, and it has the added bonus of macro photography. You can shoot natively in RAW in the standard camera app, as well as lock the exposure and white balance across shots. Although there are lots of Android apps that can offer more manual control.
Read our full review of the Google Pixel 7 Pro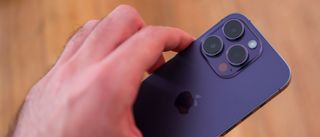 For those that are already iPhone owners, you have a very good camera you can begin shooting with right away. Heck, even movies like the Oscar-nominated Tangerine have been shot on iPhone. An iPhone is also very capable of making great beginner stop-motion movies.
With a 12MP sensor, and with the phone's wide, super-wide, or 3x telephoto lenses, as well as a macro focus mode on the super wide lens, you have a range of shooting options. You can also output in Apple's ProRAW files natively from the camera app, although there are some automated tweaks applied, but the App Store offers a number of more controlled shooting applications such as Hallide.
Read our full review of the Apple iPhone 14 Pro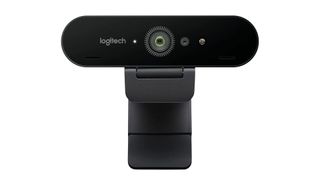 Although most professional stop motion animation is done using professional stills cameras, a webcam such as the Logitech Brio 4K Pro offers beginners an easy way to get started. Unlike many other webcams only really suitable for live streaming or zoom calls, the BRIO Pro offers 4K 30p resolution and frame rate. Some manual controls are available via the install software which helps to retain consistent exposure and color between stills photos. An upside to using a webcam is that extra peripheral purchases aren't required as there are no lenses' to interchange and the camera is powered by USB, through which it also transmits image data - making it a good plug-and-play option.
See also: Best Logitech webcams
Best Camera for Enthusiasts and Professionals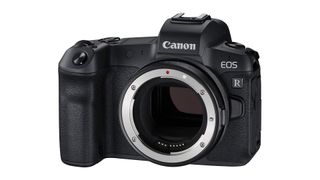 The Canon EOS R is probably one of the most highly suitable cameras for stop motion animation. Its full frame sensor provides a good dynamic range, the autofocus can operate in as low as -6EV should users require it, and the rear screen is vari angle for easier compositions without an external monitor.
It has stop motion firmware available to help with the integration between camera and computer, which boosts the live view resolution up to 1920 x 1280. However, it must be noted that the HDMI output stops working when this firmware is active, meaning you'll have to take your composition and live view from the computer itself.
With the firmware installed though, it offers manual focus peaking via USB and focus position memory is enabled when using any RF lens. Focus and aperture lock can also be controlled with stop motion software to save handling the camera during shooting and misaligning composition.
Read more: the best Canon RF Lenses.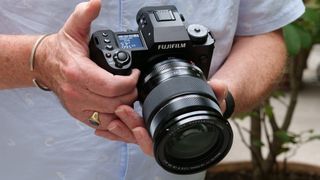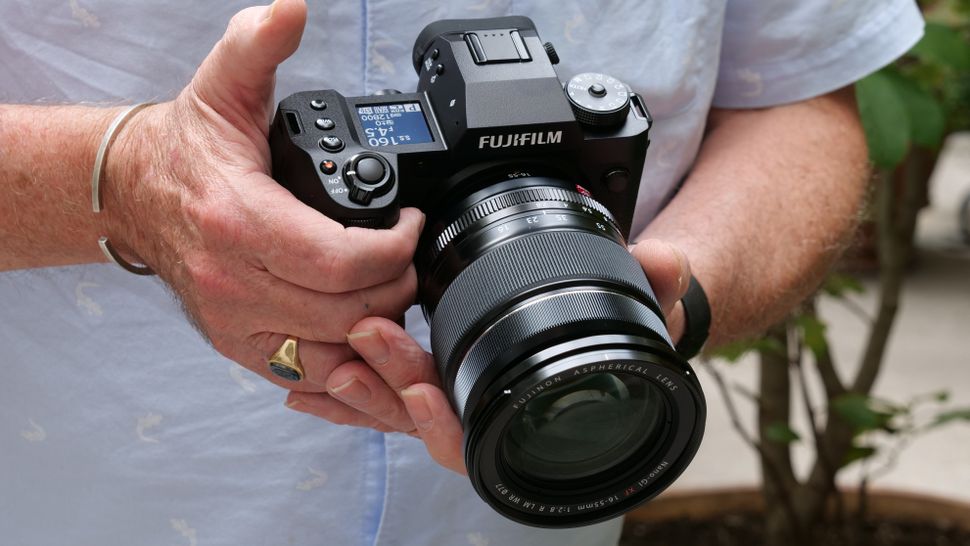 This staggeringly good camera from Fujifilm offers a huge 40MP resolution that offers really incredible detail in every shot. With the huge list of lenses from Fujifilm and partners such as Tamron and Sigma, there are some incredible and affordable options to bring out the best in the sensor. Fujifilm is also renowned for its color science, ensuring each still has amazing color depth to bring it to life.
A sharp and detailed vari-angled touchscreen is great to compose and view images on, or you can output in a solid resolution of 1024 x 768 to animation software.
Read our full review of the Fujifilm X-H2.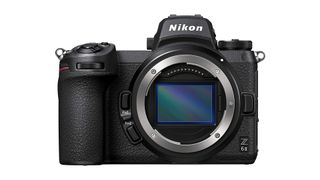 The Nikon Z 6 II is a fantastic full-frame mirrorless camera option for those that prefer the Nikon system or are perhaps already invested in the system. Recommended as a good option by industry-standard stop motion animation software, Dragonframe, it shoots 14-bit lossless raw images for ultimate flexibility when editing the animation. It also features a good live view resolution at 1024 x 680 providing more detail in the scene.
At 24.5MP the stills resolution isn't as high as some other cameras on this list, but it's still far more than required to produce a 4K movie. The FTZ adapter also opens up the possibility of using heritage F-mount lenses for unique optical styles.
Read more: the best Nikon Z lenses.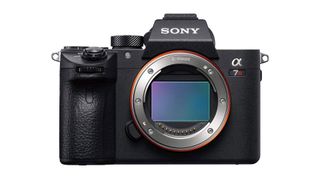 If users were looking into producing 8K stop motion animations then they'll need a minimum of 33.2MP, which the Sony A7R III does, and then some. Though the original Mark III camera is now four years old - the 2021-updated A7R IIIa does ensure that it has at least had a new screen added. The A7R III might struggle to compete with some of the latest mirrorless offerings it's actually still perfect for stop-motion animation, where burst frame rate and autofocus speed aren't important.
Due to its age, it offers great value for money, especially if users want to go second-hand. There is also a good range of Sony E-mount lenses available to make shooting scenes of any scale possible.
Read more: the best Sony lenses.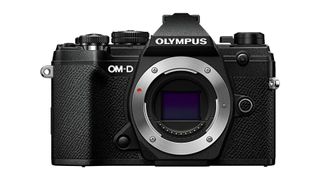 The key to the OM-D E-M5 Mark III's success is the huge specs packed into a tight, compact body. Stills resolution rivals that of flagship DSLRs and a vari angle screen is a huge advantage to animators not yet using external monitors to work on their scenes.
Smaller and lighter than many other cameras it's also slightly less expensive, meaning multiple camera shots or setups are possible for those on a budget. It also has a good dynamic range across its ISO range, which outperforms much of its competition, especially when reaching into higher ISO sensitivities. It also has a surprisingly high live view resolution, also much better than others in or above its class.
See also: Best MFT lenses
Read more:
How to make a stop-motion animation at home