Fujifilm's X-S series of cameras are positioned as a versatile and user-friendly camera, aimed at enthusiast photographers, as well as content creators and vloggers that want a powerful camera that is also simple to pick up and use.
The Fujifilm X-S10 was released by Fujifilm in November 2020, and offered a lot of the cutting-edge tech from Fujifilm's flagship APS-C cameras, which at the time was the X-T4. The X-S20 shares the same ethos, taking the processor and battery from Fujifilm's latest flagship X-Series cameras, the Fujifilm X-T5 and Fujifilm X-H2.
The X-S10 did away with the manual dials and retro vibes of The X-T4 or X-T30, offering a camera that is easier more recognisable to use for many creators, and the X-S20 is following in its footsteps, continuing the simplified design that is less about style and more about getting down to business.
Fujifilm has been on a roll recently, with its latest cameras being incredibly well-received, the X-H2S has made huge strides in its tech pitting Fujifilm against the best in the industry, and Fujifilm's X-Mount series of lenses has matured into a fully fleshed-out system of great optics.
So can the X-S20 continue Fujifilm's run of success?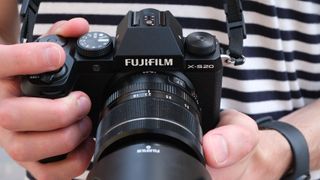 Fujifilm X-S20: Specifications
Sensor: 26.1MP Fujifilm X-Trans IV (APS-C)
Processor: Fujifilm X-Processor V
Photos: 14-bit RAW, HEIF, JPEG
Video: Up to 6K30P 4:2:2 10-bit internal, 4K60P, 1080HD240P
Stabilization: 5-axis in-body; 7-stops
Shutter: 1/4000 (mechanical) 1/32000 (electronic)
Continuous Shooting: up to 30fps (1.25x crop) or 20fps (no crop)
EVF: 2.36 million dot
Screen: 3-inch 1.84 million dot vari-angle LCD touchscreen
Storage: 1x UHS-II, SDXC, SD Card
Connectivity: WiFi, Bluetooth, USB-C, HDMI Micro
Battery: NP-W235 Li-ion battery, approx 800 frames
Weight: 491g
• See our Fujifilm X-S10 vs X-S20 side-by-side comparison
Fujifilm X-S20: Key Features
The standout feature of the X-S20 is its enhanced battery, which Fujifilm claims can capture an additional 800 frames on a single charge compared to the previous version. This significant improvement more than doubles the total number of shots achievable. To achieve this extended battery life, the X-S20 now utilizes the higher-capacity battery found in premium Fujifilm cameras like the Fujifilm X-T5 and Fujifilm X-H2.
Despite the improved battery, the X-S20 remains lightweight at just 491g, and its overall size and design nearly mirrors that of the previous model, with a negligible increase in size and weight. It retains the previous model's comfortable handgrip and simplified button and dials layout. The X-S20 has the same 2.36 million dot electronic viewfinder as the X-S10, but has upgraded the fully articulating LCD to 1.84 million dots.
Equipped with the tried and tested previous generation X-Trans IV back-side illuminated CMOS sensor, the Fujifilm X-S20 delivers the same 26.1-megapixel image quality we have seen in much of its lineup. The X-S20 does boast an improved 5-axis in-body image stabilization, providing up to 7 stops of stabilization when used with a compatible lens.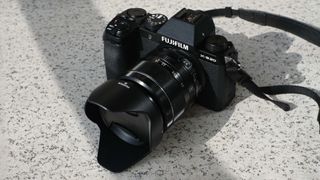 The X-S20 pairs last seasons sensor with the latest X-Processor 5, enabling Fujifilm's powerful new subject recognition and auto tracking. Using deep learning technology, the camera can now recognize and track various subjects such as animals, birds, cars, motorcycles, bicycles, airplanes, trains, insects, and drones. In AUTO mode, the X-S20 can automatically identify the subject, and adjust the camera settings for the optimum image.
The X-S20 now supports internal recording of 6.2K 30p video in 4:2:2 10-bit format. The X-S20 can also record "open-gate" meaning it uses the full sensor size uncropped which is incredibly useful for editing later. Not short on codecs, the X-S20 can also output Apple ProRes RAW externally when connected to an Atomos device via HDMI or utilize Blackmagic RAW with the Blackmagic Design Video Assist 12G. Furthermore, the X-S20 allows for recording in Fujifilm F-Log, providing a wider range for color grading in post-production, along with 13+ stops of dynamic range. With its 4K capabilities up to 60p and 1080p HD at 240fps, the X-S20 offers versatile video recording options.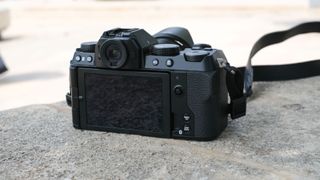 A new feature introduced in the X-S20 is the "Vlog" mode on the main dial. This mode provides easy access to vlogging-specific settings, with large controls tailored for vlogging functions including Product Priority Mode, which enhances recognition and focus on products shown to the camera, and Background Defocus Mode, which increases background blur in videos.
In true Fujifilm fashion, the X-S20 supports all of Fujifilm's latest film simulations, offering a total of 19 classic looks that can be applied to both images and videos. These film simulations also function when using the X-S20 as a webcam for video calls or live streaming via the USB-C port.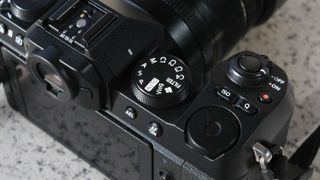 Fujifilm X-S20: Build & Handling
The X-S20 fundamentally looks and feels the same as its predecessor, although this is no bad thing as I personally love the look of the Fujifilm X-S20. Fujifilm has long been making some of the best-looking cameras around, and while the X-S20 doesn't have all the retro charms of the X-T5 or X100V, it is still a pretty and classic-looking camera that I just like having around.
Aside from a very minor weight gain, the body is essentially the same as the X-S10, down to the button and dial layout, the X-S10 offered a much simpler and more versatile layout than many Fujifilm's cameras, with its two main top dials being unmarked and customizable.
By default, the one on the right is set to exposure compensation, and the left to film simulations, but these can be changed up to suit your style of shooting. The dials and buttons all fall very nicely under my grip, I didn't have to keep checking the button positions or re-adjusting my grip while the camera was at my face. The dials turn with satisfying clicks, however the Q and ISO buttons up top are a little spongy to press.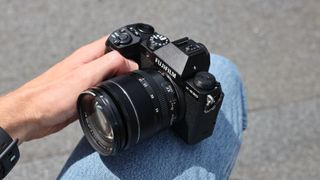 As well as the ISO and Q button up top for the camera quick menu, there are also a plethora of buttons for the usual functions. On top of the camera there is a dedicated record button that can be used to immediately jump into video recording from any shooting mode. On the back, as well as the menu, display, and playback buttons, there is an AF and AEL buttons, which are my two usual candidates for customization. Again like the dials, the majority of the buttons on the X-S20 are customizable and can be changed to the functions you use most.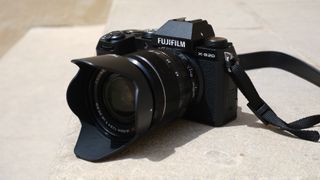 The body itself is very compact, although manages to have a more considerable grip than other cameras of its small size, still not big enough to get all four of my fingers on the grip, but I found holding and using the camera, especially one-handed, easy and comfortable. I also found the camera, (paired with the XF 18-55mm or new XF 8mm), to be so light sometimes I forgot I had it slung over my shoulder.
The X-S20 feels great in the hand, feeling very solid and well made, it gives the impression that it is actually more premium than similarly priced models with plastic-y bodies. The body isn't weather sealed, which is a shame, but I suppose sacrifices have to be made to hit the camera's price point.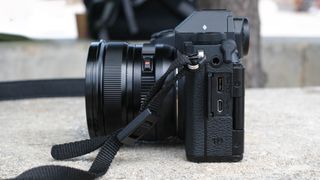 The electronic viewfinder is decent enough, is it not the largest or sharpest I have used, but it is clear and functional, with a smooth refresh rate. Shooting settings can be seen clearly in the EVF, which if you are anything like me, I find helpful when I forget what value I set lens aperture ring to. The text can be made bigger in the settings if you want even clearer indicators. I do miss having an eyecup to rest against when composing images, as the hard ring of the X-S20 was occasionally uncomfortable if it dug in during movement.
The quality of the LCD screen on the back is good, enough for reviewing pictures and video or changing settings. It can get quite bright, and I found even in strong sunlight, it was still just about possible to compose images on the LCD. The screen bezels are quite chunky however, with a considerably larger bezel on the left, which is a shame on what is otherwise a very aesthetically pleasing camera. The screen is fully articulated, which I found incredibly useful while testing and trying to shoot up high over obstacles, and is essential for any vlogging.
Finally, there is a little pop-up flash built into the top of the viewfinder, which seems to be becoming an increasing rarity in modern cameras. This is operated by a little lever on the left of the camera. Don't expect huge illumination power from this tiny light, but for portraits and as a fill light for backlit shots, it is hugely useful.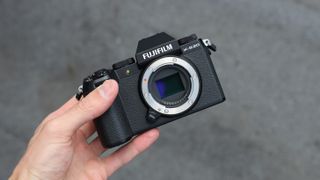 Fujifilm X-S20: Photo performance
The 26.1-megapixel sensor in the X-S20 is more than enough to create exceptional images, especially if this camera is going to be used primarily to capture memories or create content for social media. Larger megapixel counts can be tempting, but are often overkill, with increased file sizes and processing time during editing. The X-Trans IV sensor used in the X-S20 has been tried and tested in many Fujifilm cameras before and has always delivered on image quality, and the X-S20 is no different.
The image performance of this sensor still continues to impress, the images are incredibly sharp and detailed, and for a smaller APS-C sensor, I could crop in quite close and still have a very usable image. The dynamic range of the sensor is again very impressive for a sensor of this size, even when pushing the camera into Fujifilm's 400% dynamic range mode, grain and artifacts were well controlled.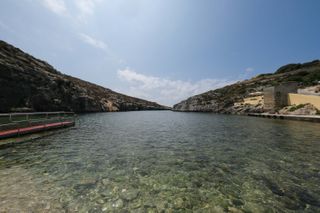 Of course, Fujifilm is renowned for its color science and Film Simulations, which have made its cameras such a hit on social media. I love the way JPEGs from this camera look, colors even in the standard Provia are beautifully rendered, although I personally love to swap into Velvia for some increased saturation, or Acros for arty black and white images. This camera is perfect for anyone who wants to play with the look of their photos without having to edit them extensively, and with the wireless connectivity of the camera, it is incredibly easy to get them straight on your smartphone for sharing.
The biggest revelation when it comes to imaging is the camera's improved autofocus, which is now so very snappy. I found the camera almost instantly locked onto targets and only really struggled or hunted when I was trying to focus at the near-focus limit of the lens. The human subject tracking modes work excellently, with the camera picking up the eyes and faces of subjects nearly without fail.
I also tested the animal, bird, and vehicle recognition and tracking which are also exceptionally good. The X-S20 managed to easily recognize and follow all the tiny birds flitting around my garden. It also managed to pass the test of finding my black labrador's black eye in his identically colored black fur, which is an impressive feat that stumps many cameras.
Fujifilm X-S20: Sample image gallery
Fujifilm X-S20: Video performance
Video performance is where Fujifilm has really stepped it up and made the X-S20 the camera to own for hybrid content creators. The most impressive thing about this camera is just how much Fujifilm opened up its video features. With open-gate 6.2K video recording (open-gate means it uses the full sensor width and can be cropped later in post-production), as well as internal 4:2:2 10-bit recording, and capable of outputting in Apple ProRes RAW or Blackmagic RAW externally with the relevant device.
When it so often feels like manufacturers are artificially holding back what their cameras can do in terms of video to increase sales of more expensive or video-centric models, it is so refreshing and pleasing to see Fujifilm just give us everything.
And the video is very good. If you want to use videos straight out of the camera then Fujifilm's colors and Film Simulations that are such a hit in their still also make the X-S20 video shine. I shot videos in vertical using the colorful Fujifilm Velvia and transferred them instantly to my phone for uploading to social media where they look great. Fujifilm's completely new X-App is a huge improvement on its old app for transferring video (and photos).
Above: sample footage shot with the Fujifilm X-S20. Shot using in-camera processing, IBIS + OIS, and the XF 18-55mm lens.
One positive to mention is the in-body image stabilization, which has really impressed me, while filming handheld in very challenging situations like on a very bumpy speedboat or a Jeep hurtling down narrow lanes, the image stabilization has done a great job of keeping what would have otherwise been completely unable footage, at least somewhat steady. No IBIS is able to completely smooth all movement, but the X-S20 does one of the best jobs, especially when combined with the optical image stabilization in lenses like the XF 18-55mm. There is also a boosted IS mode for more stable panning shots, although after testing I can't definitively say is a huge improvement or difference from the regular stabilization mode.
If you are a creator who is more serious about their video output, then the output files in FLog gave an impressive amount of tonal range to play with in editing. Fujifilm promises 13+ stops of dynamic range, and I did manage to pull in a lot of detail in the highlights and shadows. Larger sensors more tuned specifically for video do give more impressive results, but for this camera's size, cost, and purpose, there is a lot of scope for creatively editing footage to your specific style.
The new vlogging features of the X-S20 are a nice touch to keep up with the competition, although if they are necessary for their own mode on the command dial I am not sure. The product showcase function which focuses on items held up to the camera is the standout and the one I see most people getting a lot of use from. The vlogging menu is a little confusing though, and not well explained on the camera, so not that intuitive for new users who might find these features more useful than most.
Fujifilm X-S20: Lab results
For our lab data comparison, we compared the Fujifilm X-S20 to three key APS-C mirrorless rivals in a similar price bracket: the Canon EOS R7 is the obvious main rival. Nikon's Z50 is now quite old and can't match the X-S20's video specs, but Nikon still doesn't offer a more highly specified APS-C mirrorless option to compete directly with cameras like the X-S20 and EOS R7. The Sony A6600 is also included. It's about to be replaced by the A6700, however we haven't yet been able to lab test the A6700.
We test resolution using Imatest charts and software, and dynamic range and signal-to-noise ratio with DxO Analyzer.
Resolution (line widths/picture height):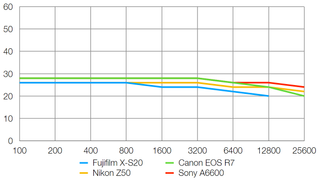 All four cameras are closely matched for outright resolving power. Surprisingly the 26.1MP X-S20 falls slightly behind the 20.9MP Z50 in this test, though the real-world difference in detail capture is negligible.
Dynamic range (EV):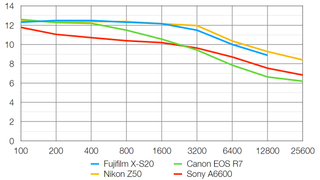 The X-S20's dynamic range performance is strong, being mostly level with the Z50 throughout the tested sensitivity range.
Signal to noise ratio (decibels):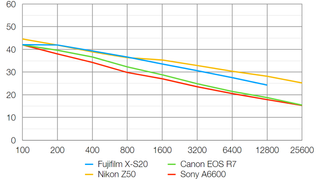 This test compares the amount of random noise generated by the camera at different ISO settings as a proportion of the actual image information (the 'signal'). Higher values are better and we expect to see the signal to ratio fall as the ISO is increased.
The X-S20 does well to almost equal the class-leading Z50 when it comes to noise levels. The Nikon excels in this test thanks to its lower megapixel count, but despite its smaller (and theoretically less light-sensitive) individual sensor photosites, the 26.1MP X-S20 never produces significantly more noise than the Z50, even at high sensitivities.
Fujifilm X-S20: Verdict
The X-S20 has no right to be as good as it is, and right now, it is probably the best camera for photo enthusiasts and hybrid creators. The Fujifilm X-S20 can offer a seamless shooting experience for users of all levels, with its intuitive and straightforward designed controls, and compact and portable form factor making it convenient to carry around and capture stunning moments.
However, X-S20 also hides deceptively powerful components, making it an absolute powerhouse for content creation. As well as stunning 26.1MP images, the X-S20's powerful processor enables the recording of high-quality 6K videos with professional-level output including RAW codes and 'open-gate' recording. Fujifilm's advanced subject recognition tracking has improved hugely.
Although the increased price tag of the Fujifilm X-S20 may deter some potential buyers, it is important to consider the substantial value it offers, when weighing the features, controls, and portability of this camera both versus the Fujifilm's other more expensive options and the outside competition. And pound for pound right now, the X-S20 is the hybrid camera to beat.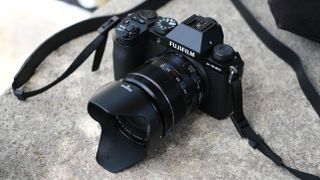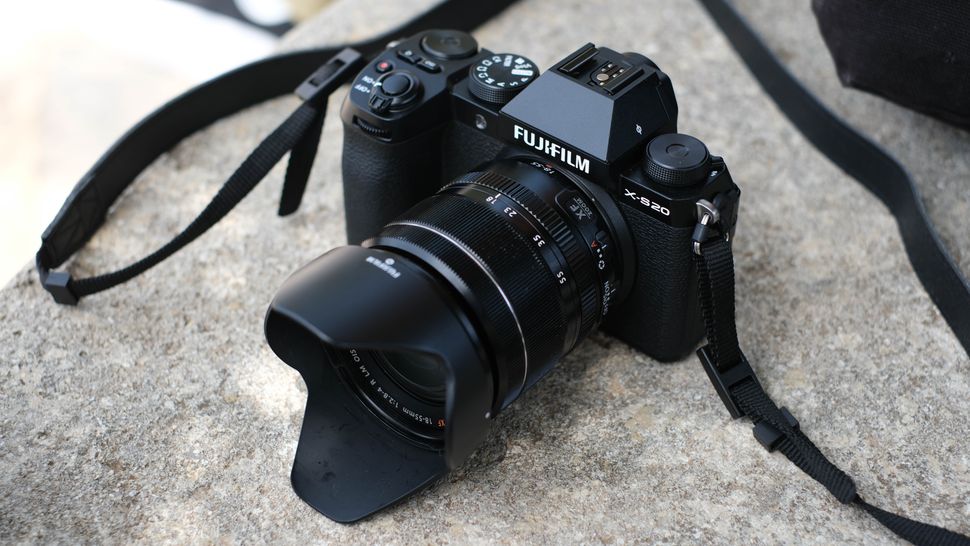 You might also be interested in...
There are two other contenders for the best hybrid camera in this weight and price division. The first is the brand new (at the time of writing) Sony a6700. This is the latest in Sony's long-running and very successful line of compact APS-C E-Mount cameras. The a6700 goes toe to toe with the Fuji for photo and video specs, but just can't keep up when it comes to externally recorded video.
A little larger and more traditionally shaped, the Canon EOS R7 is a powerful camera when it comes to photography having descended from Canon's legendary EOS 7D line. The EOS R7 however also offers fantastic video that all hybrid content creators should sit up and take notice of. Canon's autofocus is one of the best out there, although its lens lineup for APS-C cameras is very lackluster.
Read more: find out more about the best mirrorless cameras, the best cameras for vlogging, and the best travel cameras.