The K-1 Mark II is not really a camera for sports or video. Up to a point it can do both, but its AF system and 4.4fps shooting speed limit its potential here. For video users, the lack of fast phase-detect AF and being limited to Full HD capture mean that there are plenty of more appealing rivals. The K-1 Mark II can shoot Full HD footage at up to 60/50fps, but only in interlaced mode, which is something we haven't seen for a while.
For regular static photography, however, the camera works very well. The autofocus system is good and, with the right lenses, fast and quiet into the bargain. It certainly performed well with the HD Pentax-D FA 24-70mm f/2.8 ED SDM WR supplied with the camera.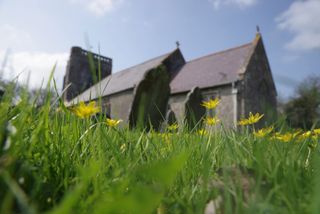 It's not too bad in live view mode either. Here, it works best on a tripod, since it uses simple contrast-detect AF in this mode and it takes a little longer, but it's perfectly usable for more considered photography, rather than quick-fire shooting.
Performance-wise, where the K-1 Mark II really scores is in its image quality. Two stand-out areas are its resolution and its dynamic range. Resolution, of course, also depends on the lens you're using, but provided it's a high-quality one – such as the aforementioned 24-70mm lens – you'll get every ounce of detail from the 36.4MP sensor. Not only that, but its DNG Raw files render very well in Adobe Camera Raw, with very low noise and high sharpness. Raw converters can work well or badly with different camera models, but this combination works very well indeed.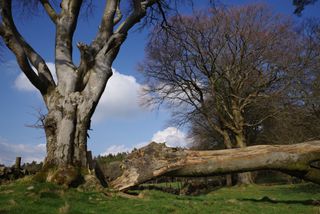 We also tried out the Pixel Shift Resolution mode and the new Dynamic Pixel Shift Resolution mode. The standard Pixel Shift Resolution mode works best on a tripod, but is quite fast, taking just a couple of seconds to capture and process the high resolution image. It still has the same number of pixels as a regular image, but fine detail is rendered much more crisply. In fact, it's almost too crisp, to the point where it can look a little artificial or pixellated under magnification. Any subject movement can produce pixel-sized artefacts, too. From regular viewing distances, though, it is effective.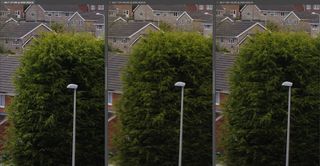 The Dynamic Pixel Shift mode works differently, taking four successive exposures rather than a single pixel-shift exposure. It also takes longer to combine the images – around 30 seconds in our tests. We could see some differences in image quality compared to regular single exposures, but, at least in our tests, the differences were small and hardly seemed to justify the wait.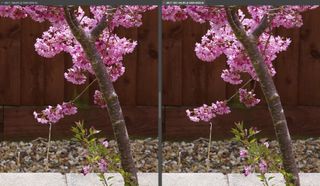 The K-1 Mark II's dynamic range performance is also very strong. Our lab tests were carried out without the camera's optional Shadow and Highlight correction settings to maintain our standard test conditions, and even here the camera turned in a good set of results against its rivals. With the dynamic range correction applied, however, it proved even better at holding on to extended brightness information in Raw files, especially the all-important highlight detail. In some of our landscape shots we were able to pull back deep sky detail simply not visible in camera JPEGs or unprocessed Raw files. The dynamic range correction does not seem to be a simple JPEG fix too, since the histograms of its Raw files show extended brightness information.
Image 1 of 2
Image 2 of 2
Even the high ISO performance is good, presumably thanks to the K-1 II's new pre-processing accelerator unit, although the maximum sensitivity of ISO 819,200 is somewhat optimistic. Both Raw and JPEG images show major noise and a magenta colour shift at the top three sensitivity settings, and results are only really usable at ISO 51,200 and below. Having said that, this is still a very high usable ISO setting for a camera with this kind of resolution, and very good compared to its rivals. Ignoring the unusable super-high settings, the K-1 Mark II really does deliver superior high-sensitivity images.
Image 1 of 3
Image 2 of 3
Image 3 of 3
While the K-1 Mark II may not be particularly fast, its all-round image quality is excellent. Photographers mainly shooting static subjects such as landscapes, portraits, close-ups and so on will be getting a lot of image quality for a relatively modest outlay.