The X-E3 is Fujifilm's mid-range, rangefinder-style camera. Whilst the new Fujifilm X-E4 is now on sale - the older X-E3 has been made more attractive due to a lowered price - so is still well worth considering.
Fujifilm X-E3: Features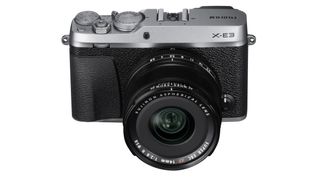 24.3MP X-Trans CMOS III sensor
X-Processor Pro engine
Fujifilm X mount
ISO 200-12,800 (ISO 100-51,200 extended)
4K UHD video recording, 30/25/24p
325 AF points, upgraded tracking capabilities
0.39in OLED viewfinder, 2,360,000 dots
3in fixed touchscreen, 1,040,000 dots
Focus lever
Film Simulation modes
Wi-Fi and Bluetooth Low Energy
SDHC/SDXC card slot (inc. UHS-I)
350-frame battery life
121.3 x 73.9 × 42.7mm
Approx. 337g (without lens, inc. battery and card)
The X-E3 is a smaller, cheaper and lighter alternative to the X-Pro2, in the same way that the DSLR-style X-T20 is a smaller and more affordable version of the X-T2.
It has an electronic viewfinder, positioned in the top-left corner of the camera body rather than in a housing on the top plate. This gives the X-E3 a smaller, neater shape.
Read more: Fujifilm X-T20 review
The AF system combines an array of fast phase-detection autofocus points – these covering 50% of the width of the frame and 75% of its height – with a wider array of contrast-detect AF points.

You can choose between three different AF options: Single Point AF, which is the default option; Zone AF, for capturing subjects within a larger area; and Wide/Tracking AF, which follows subjects around the frame. Five different continuous autofocus configurations are also on hand to cope with different kinds of subject movement.
Fujifilm's latest X-Processor Pro engine is roughly four times faster than the previous version, and this gives increased buffer memory during continuous shooting. The X-E3 is not specifically designed as an action/sports camera, but it can shoot at at very respectable 8fps, while 4K video can also be recorded with the same Film Simulation modes that are available for stills shooting.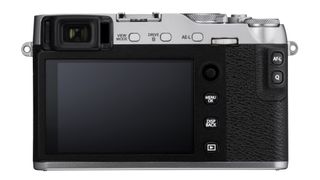 Fujifilm X-E3: Build and handling
The X-E3 is a lot slimmer and smaller than a DSLR. Fitting Fujifilm's XF 18-55mm f/2.8-4 R LM OIS lens, however, makes it feel slightly unbalanced, which is a common problem with mirrorless cameras this compact. We were also supplied with a smaller XF 23mm f/2 R WR Lens, which feels like a much better match.
The physical controls require quite a mind-shift from those on a regular digital camera. In classic camera style, there's a shutter speed dial on the top and an aperture control ring on the lens. You set the shutter speed dial to 'A' for Aperture Priority operation or the aperture to 'A' for Shutter Priority; and you set both to 'A' for a Program AE mode. For fully manual operation, you set both the shutter speed dial and aperture ring to the settings you want.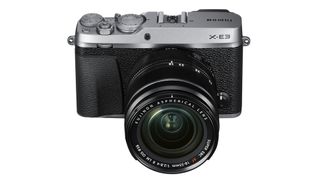 The aperture control varies from lens to lens. On the 18-55mm kit lens, for example, there's a switch for automatic and manual aperture setting and an unmarked ring for changing the aperture. The 23mm lens, meanwhile, has an aperture ring with marked values and click stops.
There's no external control for the ISO setting, and it's a little fiddly to access it via the interactive Q menu on the rear screen, although you can customise the Fn button on the top of the camera for ISO adjustment if this fits with your way of working.
Fujifilm X-E3: Performance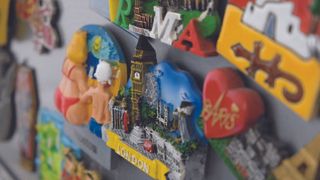 The electronic viewfinder is sharp, bright and responsive. You don't notice any real lagging until the conditions are so dark that it's hard to make out your subject clearly with the naked eye. The autofocus system is similarly snappy, locking on to its subject quickly and positively; it's just as impressive in low light as the EVF.
Image quality is equally strong. Image details are clear, sharp and crisp, and the colours are vivid without appearing unnatural. You can, of course, choose the image style using Fujifilm's Film Simulation modes, with the longstanding favourite Velvia option giving the richest and most intense colours, Classic Chrome lending a more muted film-like look, and ACROS producing nicely toned black-and-white results.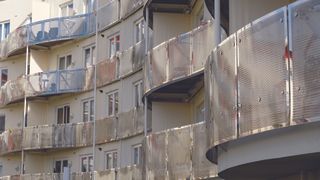 Fujifilm cameras use digital lens corrections that are baked into the Raw files too, so both JPEGs and Raw files show no discernible distortion or chromatic aberration.
Even the high-ISO results are impressive, despite the 50% increase in pixel density compared to the 16.3MP X-E2, which should have a negative impact. Shots taken at ISO 25,600 – one step into the camera's expanded ISO range – show visible noise, some smoothing and a loss of detail up close, but from normal viewing distances they retain an impressive clarity, contrast and depth of colour.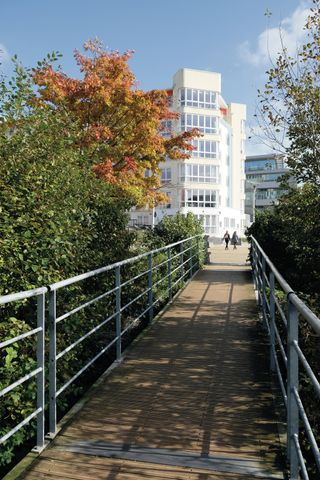 Key

Fujifilm X-E3: Resolution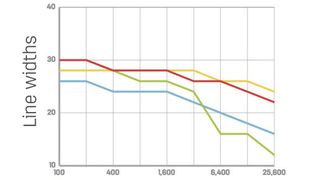 In this group, the Sony A6000 just pips the X-E3 for resolution but the X-E3 slips ahead at higher ISO settings.
Fujifilm X-E3: Signal-to-noise ratio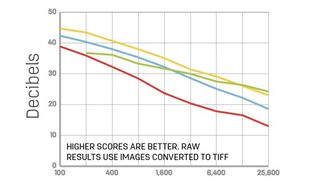 Fujifilm's noise control is excellent, and here the X-E3 beats the EOS M5, Olympus PEN-F and Sony A6000 convincingly.
Fujifilm X-E3: Dynamic range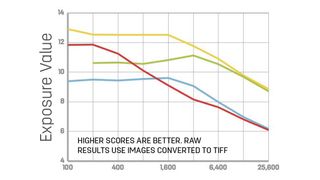 It's the same story with dynamic range, where the X-E3 leads the rest by some margin, confirming the results from our real-world testing.
Fujifilm X-E3: Verdict
The X-E3's rangefinder styling and traditional external controls are welcome departure from regular camera design. It's compact and responsive, and its image quality is first rate.
Fujifilm X-E3: Competition
Canon EOS M5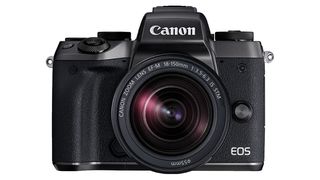 Canon's only mirrorless camera with a built-in EVF is small and neat, and captures good images too, but it lacks the retro style and controls that make the Fujifilm X-E3 such a joy to use.
Read more: Canon EOS M5 review
Olympus PEN-F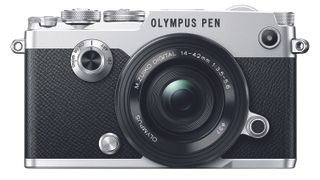 The PEN-F is a beautiful camera, every bit as appealing as the X-E3. The smaller Micro Four Thirds 20MP sensor may put some folk off, but this does allow for smaller lenses.
Sony Alpha 6000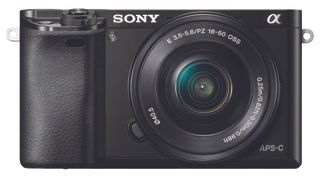 Twice replaced with newer variants, the 24MP A6000 nevertheless still stands up well. Resolution are great, and features are plentiful – and at today's prices, it's an absolute steal.
Fujifilm X-E3: Specs
24.3MP X-Trans CMOS III sensor
X-Processor Pro engine
Fujifilm X mount
ISO 200-12,800 (ISO 100-51,200 extended)
4K UHD video recording, 30/25/24p
325 AF points, upgraded tracking capabilities
0.39in OLED viewfinder, 2,360,000 dots
3in fixed touchscreen, 1,040,000 dots
Focus lever
Film Simulation modes
Wi-Fi and Bluetooth Low Energy
SDHC/SDXC card slot (inc. UHS-I)
350-frame battery life
121.3 x 73.9 × 42.7mm
Approx. 337g (without lens, inc. battery and card)
Read more:
The best Fujifilm lenses