It's always expected that older camera models will get discounted in the Black Friday camera deals, but the Nikon Z6 II and Z7 II aren't even on sale yet – and they've already received a $200 discount!
If you weren't already tempted by these brilliant full-frame mirrorless cameras, you can get the Nikon Z6 II with FTZ adapter for just $2,046.90 (down from regular $2,246.90 retail price) or the Nikon Z7 II with FTZ adapter for only $3,046.90 (reduced from its $3,246.90 SRP).
These early Nikon Black Friday deals each come with the FTZ mount adapter, which enables you to upgrade from your DSLR kit and keep using your F-mount lenses (or, alternatively, save money by buying F-mount glass instead of the more expensive Z-mount versions!).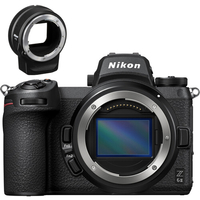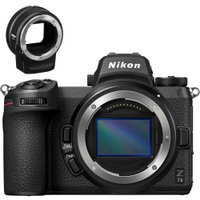 The Nikon Z6 II and Nikon Z7 II are the second-generation updates of the original Z6 and Z7 models. Both cameras now benefit from dual processors and dual memory card slots, along with increased continuous shooting speeds (and increased buffer depth).
They also get a boost to 4K 60p video (the Z7 II will have this out of the box, while the Z6 II receives it in the first firmware update in February), and can now be charged via USB-C – including 'hot charging' while shooting!
Read more:
Hands on: Nikon Z6 II review
Hands on: Nikon Z7 II review
Nikon Z6 review
Nikon Z7 review