If the resurgent success of instant cameras has taught us one thing, it's that what's old is new – which is a sentiment shared by nostalgic Netflix series, Stranger Things. So, in an inspired bit of synergy, Polaroid has announced a new OneStep 2 camera and film inspired by the show.
Released in conjunction with the third season of the hit series (which debuts on 04 July), the Polaroid OneStep 2: Stranger Things Edition is essentially the company's OneStep 2 i-Type instant camera with retro colorway and branding.
However, look closer and you'll notice that the branding is all upside-down – a neat nod to the otherworldly Upside Down realm featured in the show, which might single-handedly make it the best Polaroid camera.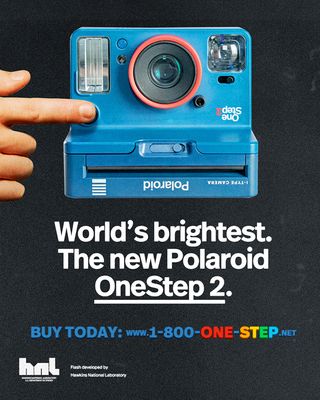 If you're of the opinion that style is substance, the official website will further whet your appetite for this camera with its wonderful throwback design and Stranger Things-inspired USPs – such as the "flash developed by Hawkins National Laboratory" that enables you to "Harness Light itself."
What we have in real terms, though, is a Polaroid i-type camera with a fixed focus 106mm lens (from 0.6m to infinity), a self-timer function, and a USB-rechargeable 1100mAh lithium-ion battery that lasts up to 60 days.
In addition to Polaroid 600 film, the camera also accepts Polaroid i-Type film – including the newly released Color i-Type Film Stranger Things Edition, which will no doubt sell faster than replacement phones at Melvald's General Store.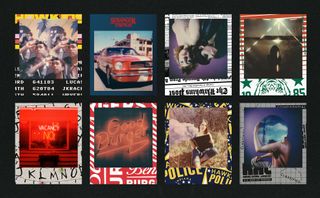 Each pack of film will contain 8 of 16 unique Stranger Things-inspired designs, including logos of the show itself or from its universe (such as the Hawkins Police Department and Hawkins National Laboratory), selected at random.
The Polaroid OneStep 2: Stranger Things Edition is available now from Polaroid for $109.99 in the US and £119.99 in the UK, while packs of Color i-Type Film Stranger Things Edition (8 shots per pack) will run you $16.99 or £15.99.
You shouldn't like things because people tell you you're supposed to, but we think this camera is a work of genius. And friends don't lie.
Read more:
What are the best instant cameras available right now?
What type of instant film do I need?
The best film cameras in 2019
Polaroid OneStep+ instant camera connects to your smartphone