UPDATE: Will the Nikon Z8 or Nikon Z9 be a 60MP Nikon D850 replacement? Or will one of them be a 46MP model with 20fps burst shooting, to rival the Canon EOS R5? Or perhaps a lower megapixel camera with superior autofocus?
There's a lot of confusion over the much discussed Nikon Z8 and Nikon Z9, and that's because the manufacturer is said to be testing up to five professional Z-mount cameras – including one that could be a 60MP successor to the Nikon D850, and another (originally detailed below) that would directly challenge the Canon EOS R5.
• Read more: Best professional camera
While there may be five differently-specced prototypes in testing, it appears that the above two cameras are where much of the focus is landing. "It seems that Nikon is aiming at a high megapixel model and a second camera for sport," says the latest report from Nikon Rumors.
"My understanding is that the biggest problem/bottleneck is the processor (the 60MP sensor already exists). The Nikon Z8/Z9 rumors could be confusing for a few more months and then everything will start to make sense."

According to the site, three of the models being tested look like this:
• 60 MP, 16 bit A/D model with a 5,76 MP viewfinder, 120 Hz refresh rate (we may expect something similar for the D850 replacement, without the EVF obviously).
• The next test model has fewer megapixels and it's designed for sport, same 5,76 MP 120 Hz viewfinder, very high frame rate (>20 fps), stunning AF tracking (better than the D6).
• The third model has a 46 MP sensor, 20 fps, the viewfinder is also 5,76 MP with a 120 Hz refresh rate.
We're still a year away from the camera(s) ultimately reaching the marketplace, so expect plenty to change over the next 12 months, but we'll keep you updated on the latest developments.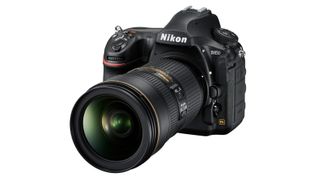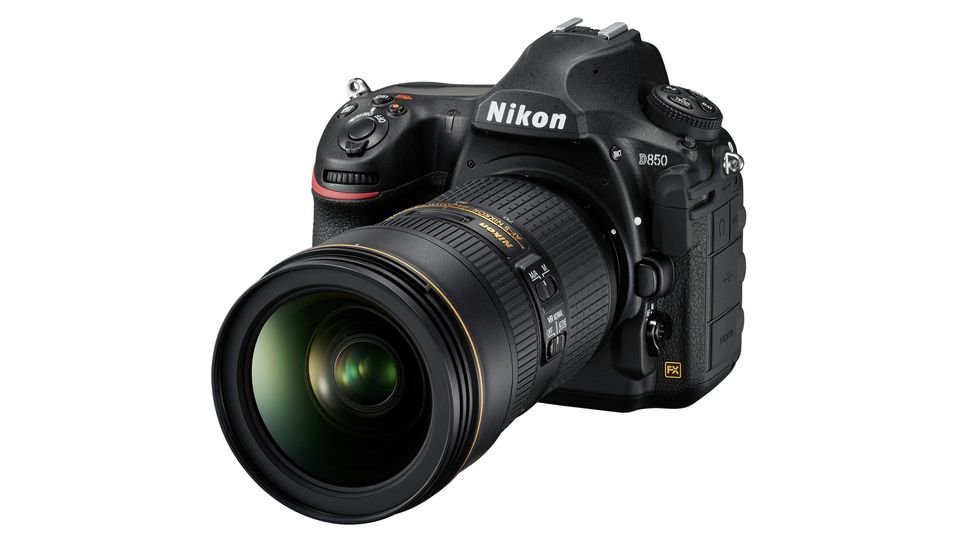 ORIGINAL STORY: The first set of specifications for the Nikon Z9 have been released – and if true, Nikon is gunning for the Canon EOS R5, with a higher res 46MP sensor along with 8K video, 20fps continuous shooting and dual CFexpress cards… but with an eye-watering $6,000-$7,000 price tag.
The Nikon Z9 is set to be the Big N's professional sports and news gathering camera, but nobody expected it to compete directly with the Canon EOS R5, whose headline specs it seems to have cloned almost wholesale.
• Read more: Best camera for sports photography
Its purported 46MP sensor has a million pixels more resolution than the R5's, but otherwise we're looking at incredibly similar core features: the same 8K video up to 30p, 4K video up to 120p, and a maximum continuous shooting speed of 20fps – though the big question, of course, is how prone to overheating the Z9 will be.
To help combat this, the Z9 will of course have a much larger chassis. It is described as having a large pro DSLR body like the Nikon D6, and in addition to the imaging specs of the R5 is said to be targeting the autofocus performance of the Sony A9II – and, well, if you're going to copy, you may as well copy the best.
The Nikon Z9 will have a new Expeed processor as well as twin XQD / CFexpress Type B memory card slots and a new battery, all of which are no doubt to accommodate the demands of 8K video and shooting 46MP images at 20fps.
Disappointingly, though, the rumored ISO range is no better than that of the Nikon Z7. While ISO64-25,600, expandable to 51,200-102,400, is still very capable, it's below par for a professional camera primarily used by working sports, wildlife and news photographers. The D6, for example, has a sensitivity range of ISO100-102,400, famously expandable to ISO3.28 million.
No doubt Nikon is aiming for prototypes of the Z9 to be ready for testing at the 2021 Olympics (as Canon is planning for the rumored Canon EOS R1), with availability by the end of 2021. Here are the full leaked specs, courtesy of Nikon Rumors:
https://nikonrumors.com/2020/10/06/first-set-of-rumored-nikon-z9-mirrorless-camera-specifications.aspx/
• to be expected in the fall of 2021
• No official plans for Nikon Z8
• Prototype Z9 cameras may be tested at the Tokyo Olympics next year
• New Nikkor Z 400mm f/2.8 mirrorless lens is also rumored for the Olympics
• A D6 body combined with Canon EOS R5 imaging, α9II AF, and blackout-free EVF
• 46MP sensor
• 20 fps
• 8k30p, 4k120/60/30p
• New EXPEED processor designed for 8k
• Improved AF (Object detection AF)
• Two XQD/CFX type B memory card slots
• ISO 64 – 25,600, Hi1, Hi2
• High resolution, blackout-free EVF
• New user interface (no second LCD screen on the back like he D6)
• New battery: Nikon EN-EL18x
• Gbit LAN, USB-C, WiFi, GPS
• Price: $6,000 – $7,000
Read more:
Best professional cameras
Canon EOS R5 review
Nikon D6 review
Sony A9 II review