UPDATE: The Nikon Z7 II will start shipping in the US on 14 December, shortly after it ships in the UK and Japan on 11 December. Germany, however, will not see stock of the new camera until 17 December.
That's according to the latest information from American and British retailers, following the confirmation from Nikon Japan that the Nikon Z7 II would be available from 11 December in that region.
The information comes via a story by Nikon Rumors, which confirms the shipping / delivery dates by details provided by dominant retailers such as B&H, Park Cameras and Calumet.
The Z7 II, like the recent Nikon Z6 II, offers a moderate refresh of the original 2018 camera, with the addition of a second memory card slot and a second processor, along with improved continuous burst shooting, 4K 60p video and USB-C charging.
…
ORIGINAL STORY (30 November): Nikon's recently announced next generation Nikon Z7 II mirrorless camera and Nikkor Z 50 f/1.2 S lens finally have a shipping date.
Apparently, we'll be seeing these two new products arrive on 11th December, according to this Nikon Japan page. It informs us that the two products, as well as other accessories, are expected to be released just before Christmas on 11th December. The hotly anticipated Nikon Z7 II mirrorless camera and Nikkor Z 50 f/1.2 S expand and evolve Nikon's mirrorless range and are hotly anticipated products. You can discover more details on each of the upcoming products below...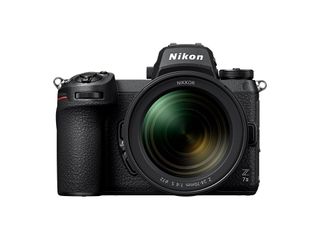 Nikon's Z7 II refreshes the top end of Nikon's Z-series mirrorless camera range bringing a more powerful processor, dual memory card slots, a refined autofocus operation and enhanced continuous shooting capabilities.
The same 45.7Mp sensor will be featured as the prior model, but it will gain faster frame rate of 10fps (up from 9fps). It will also be capable of 4K video recording at 60p. It also boasts dual memory card slots, which is a brand new feature for the Z series product line. It will hit the shelves with an RRP of $2,999/£2,999.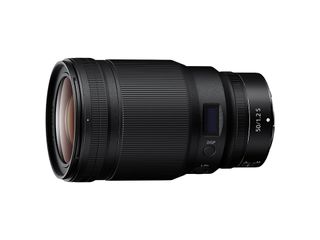 Nikon officially announced the Nikkor Z 50mm f/1.2 S back in September and it's now set to be available on December 11th. Features include, the super wide f/1.2 maximum aperture which is one third of a stop brighter than an f/1.4 aperture found on other 50mm primes.
It features an OLED information panel on the barrel, silent control ring and customisable Fn button and is weather sealed too. It's constructed from 17 elements in 15 groups including two ED and three aspherical elements.
The RRP is $2,099.95/£2,299.
WR-R11a, WR-R11b, T10 & HB-94 lens hood accessories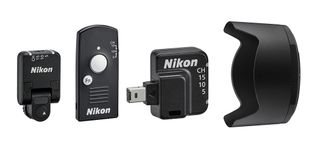 There's some exciting new accessories coming 11December too, including the new WR-11a (10-pin) and WR-11b (accessory terminal) remote wireless controllers – costing around $200/£150 a piece - which can both be used with the WR-T10 remote. They can be used for interval timer shooting or shooting long exposures and can be used in combination with the WR-1 too. They can also be used as commanders for advanced wireless lighting.
The HB-94 bayonet hood will come shipped with the new Nikkor 50mm f/1.2 S lens.
Read more:
Nikon Z 6II and Nikon Z 7II
Nikkor Z 50mm f/1.2 S and Nikkor Z 14-30mm f/2.8 S
Nikon Cyber Monday deals