Nikon has launched the Z 6II and Z 7II, updates to its top-end Z-series mirrorless cameras, with more powerful processing, twin memory card slots and enhanced autofocus and continuous shooting capabilities.
They seem like they have been around for ever, but the Nikon Z 6 and Z 7 were launched only two years ago in 2018. The accelerating rate of change in the full frame mirrorless camera market, however, means that now seems like a lifetime ago – so just two years after the first Z-series cameras arrived, new and updated versions are here.
These are evolutions of the original cameras, though, not brand new models. Nikon really did get things right with the original Z 6 and Z 7, so the new versions build on the qualities of those cameras rather than starting all over again.
From the outside, the Z 6II and the Z 7II look almost indistinguishable from their predecessors, and the big changes are on the inside. Nikon's top Z-series cameras how have dual Expeed processors for faster burst shooting with bigger buffer depth, and the extra processing clout brings human and animal eye AF for video shooting, and AF sensitivity down to -6EV with an f/2 lens.
• Nikon Z 6II review • Nikon Z 7II review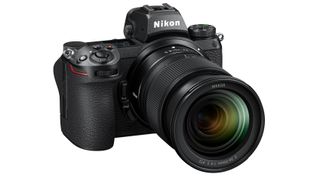 Faster continuous shooting
Both cameras were pretty quick in continuous shooting burst mode, but now they're quicker still. The Z 6II has a speed increase to 14fps, which it can maintain for 124 12-bit raw files or 200 JPEGs, while the Z 7II can maintain 10fps for 77 12-bit raw files and, again, 200 JPEGs.
The Z 6II might have the faster frame rate, but the Z7 II's 10fps frame rate is hugely impressive for a camera of this resolution and both cameras have impressive raw buffer depth – the Z 6II has the potential to give pro sports DSLRs a run for their money both in speed and endurance.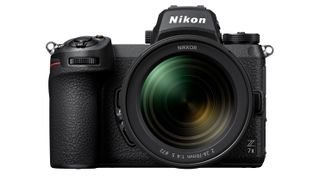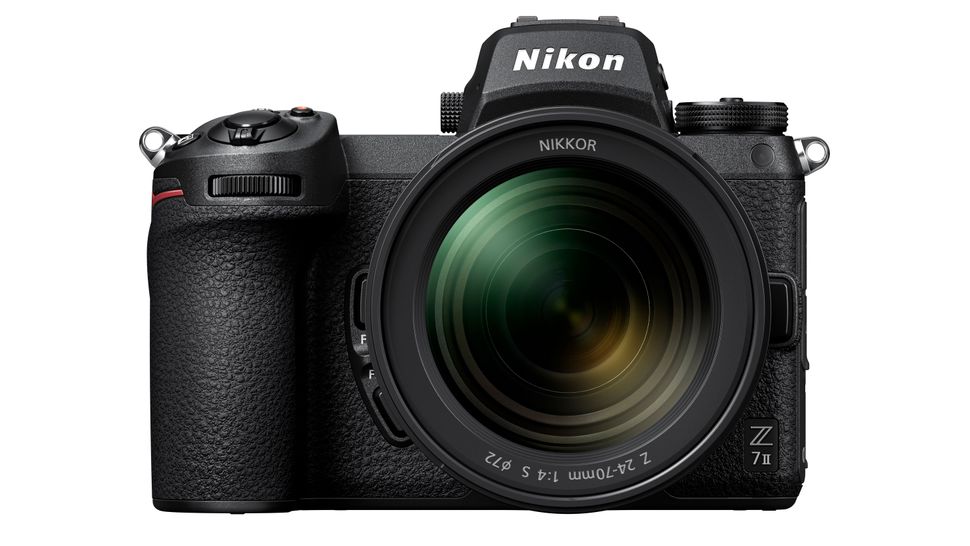 Nikon Z 6II and Z7 II sensors
The Z 6II and Z 7II have substantial processing and storage upgrades, but the sensors themselves are the same as those in the previous models. The Z 6II has a 24.5-megapixel sensor and can be considered as the 'all-rounder', while the Z 7II has the same 45.7-megapixel sensor of the original Z 7, and is the 'perfectionist'.
There is now a third full frame Z-series camera, of course. The 24-megapixel Z5 sits below the Z 6II in the range and is designed to be the 'catalyst' – the introduction to the full frame mirrorless Nikon system for those upgrading from a smaller camera or a smartphone.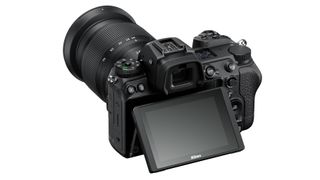 Nikon Z 6II and Z 7II video
The Nikon Z 6II and Z 7II will both shoot 4K 60p video – the Z 7II will have this ability right from the start, but the Z 6II will not get 60p capability until around February 2021. There will also be support for 10bit and ProRes RAW capture via the Atomos Ninja V external recorder, though confirmation about when this will become available and whether cameras will need to go to a service center for an upgrade is still pending.
Although the Z7 II will have 4K 60p recording from the start, it still captures 4K in a cropped oversampled DX format, whereas the Z6 II offers full-width 4K capture. Z 6II buyers will have to wait longer for the 4K 60p feature, but the Z6 II is nevertheless the better option for video, partly because there's no crop factor and partly thanks to the dynamic range and noise advantages of its sensor's bigger photosites.
Nikon's webcam software, incidentally, is now available in a Mac version to join the Windows version originally released.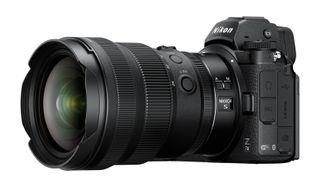 Dual card slots – at last!
The original Z6 and Z7 came in for some criticism for only having a single XQD card slot. Subsequent firmware updates have extended their compatibility to the CFexpress format (which is physically identical to the now largely obsolete XQD cards), but there is still a lot of demand amongst video shooters and stills photographers for the security and flexibility of dual card slots.
Nikon is hedging its bets, then, with one CFexpress slot and one SD UHS-II slot. This won't please videographers who like to shoot with matched cards, but it will help users migrating from other Nikon cameras, and other camera brands, who have already invested in high-speed, high-capacity SD cards and don't want to have to do it all over again straight away with the even more expensive CFexpress format.
New power options
The Nikon Z 6II and Z 7II will benefit from USB-C charging, including 'hot charging' while shooting. Ther will also be a new MBN II battery grip designed for the rough and tumble of professional shooting assignments, and with its own AF joystick and AF-ON button. It will attach in the same way as the previous MBN 10, via insertion into the camera's battery compartment. We don't yet know if the existing MBN 10 grip will work with the new cameras. You can use the new batteries in the old models, and vice versa – though previous generation batteries won't support the new cameras' hot charging feature.
There will be a new WR-11b remote wireless controller too, designed to work with Nikon's Advanced Wireless Lighting system, and also to offer remote camera control.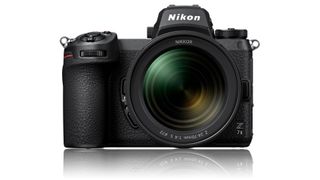 Nikon Z 6II and Z 7II price and availability
The Nikon Z 6II and Nikon Z 7II will go on sale later this year. The Z 6II will start at $1,999/£1,999 body-only, while the Z 7II will be $2,999/£2,999. The new Nikon MB-N11 battery grip will be $399/£359.
Read more:
• Nikon Z7 II vs Z7
• Nikon Z6 II vs Z7 II
• Best full frame mirrorless cameras
• Best Nikon cameras
• Best professional cameras
• Best Nikon Z lenses