Price matching is common in Australia, but it usually involves you talking to a retailer so you can get a kit for a lower price. However, a small pricing bungle at one camera retailer in Australia triggered off a price-matching frenzy by Amazon – meaning we've now got the lowest prices yet on some top-notch Nikon mirrorless cameras.
The price of the latest Nikon full-frame mirrorless camera dropped dramatically this week on Amazon Australia, with the Nikon Z 6II single-lens kit now available for 23% off the listed price – down to just AU$3,519.20. That's a massive saving of just under AU$1,080 and the best price we've seen so far for this kit.
If you're after something a little more compact, then the Nikon Z 50 single lens kit is also discounted... wait for it... by a whopping 31%. That brings the price down to AU$1,178 from AU$1,699 – the lowest we've yet seen for this camera and lens pairing.
If you're a Nikon fan, looking for a new kit to kickstart your creativity or keen to move to mirrorless from a DSLR, now is a good chance to snap up on of these bundles. You'll really need to get a wriggle on though as other options were also heavily discounted and they're already out of stock on the online marketplace.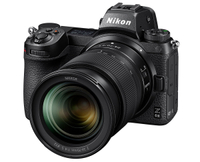 Nikon Z 6II + Nikkor Z 24-70mm f/4 S lens | AU$4,599 AU$3,519.20 on Amazon (save AU$1,079.80)
Admittedly it's a minor upgrade from the original Z6 and lags behind the new crop of competitors. That said, the Z 6II is still a formidable snapper, with great performance, an ergonomic design and excellent image quality (for both video and stills). This bundle includes a Z-series standard zoom, perfect for anyone just getting started with a new kit, and at this price is only about AU$20 more than the RRP of the body alone.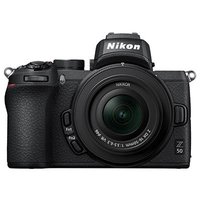 Nikon Z 50 + Nikkor DX 16-50mm f/3.5-6.3 VR lens | AU$1,699 AU$1,178 on Amazon (save AU$521)
This is a more compact, beginner-friendly kit including an APS-C format body and a standard zoom lens in the box as well. It's the perfect kit for vlogging, boasting some serious 'influencer' friendly features like the pancake 16-50mm lens – one of the slimmest we've seen – 4K video, 11fps burst speed and so much more. It's also one of the most affordable mirrorless cameras on the market, and now more so, with this bundle cheaper than the price of the camera body alone.
It's unlikely we're going to be seeing these prices, even when Prime Day 2021 or Black Friday 2021 rolls round, so you might want to grab them before they're gone.