Fujifilm has recently taken to its YouTube channel to give fans a new year greeting, and announce four projects for the X-mount and GFX camera systems in 2023. Yuji Igarashi, general manager of Fujifilm's Electronic Imaging Division, leads the six-minute video (watch it below), announcing firmware updates, as well as the date of the next Fujifilm X Summit, which will be in April – the same time as Fujikina.
2022 was a very busy year for Fujifilm, and we saw the manufacturer launch the Fujifilm X-H2, Fujifilm x-H2S and then the Fujifilm X-T5 – all of which made our expert list of the best Fujifilm cameras.
We've already made predictions/a wishlist of things we'd like to see from Fujifilm in 2023, but how will these pan out in real life? And what might we see Fujifilm launch at its online April X-Summit event?
What Fujifilm might launch in April
There's no conclusive evidence or rumors pointing toward the camera that Fujifilm will launch next, but these are our best guesses so far:
1. Fujifilm X-Pro 4
We could see Fujifilm launch the X-Pro 4 in a few months' time, as an upgrade to the popular (but controversial) Fujifilm X-Pro3. This camera seems to be facing limited availability in most stores now, suggesting that a new iteration is on the horizon.
The X-Pro3 is characterized by a small e-ink screen on the rear of the camera that only shows limited camera information about what film simulation you're using. Some people absolutely love this screen setup (our reviewer did), but it's definitely a niche handling feature rather than a mainstream one.
Fujifilm's 5th-generation processors and sensors have made huge strides with autofocus, in-body image stabilization, and processing, all of which would be very at home in the X-Pro4.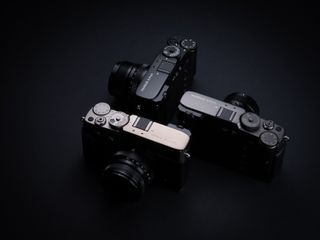 2. Fujfiilm X100 IV (or Fujifilm X100V II)
Fujifilm's X100 series of digital compact cameras – with their fixed prime lens and retro styling – has become a bit of a cult classic. We've seen recent prices of Fujifilm X100 series camera skyrocket due to TikTok craze, and now that the Fujifilm X100V has sold out pretty much everywhere, Fujifilm warns it will stop orders of X100V due to exceptional demand.
So it could be that we'll see Fujifilm launch an X100IV (or X100V II depending on the naming convention they choose to adopt) camera. This would likely be an excellent camera for content creators, an area that many manufacturers are now focusing on with the lower-priced cameras in their ranges.
Fujifilm needs to ensure that all these elements that made the X100V a hit remain, but with some new features to bring it up to date. As a content creator's first choice of camera, it would be fantastic to see some of the amazing video features from the latest Fujifilm cameras make their way to an X100V II.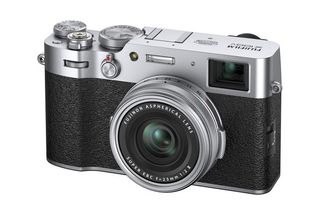 3. Fujifilm X-S20
The Fujifilm X-S10 is a fantastic value APS-C compact camera, offering more 'consumer' controls than the higher-level X-series cameras with a conventional mode dial. As it stands, it offers a great combination of performance, quality, and value in the APS-C mirrorless camera market, but being more than two years old, is it time for Fujifilm to upgrade its features and specs?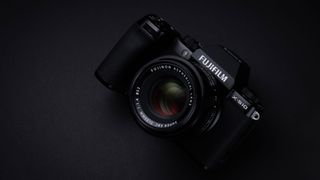 4. Fujifilm GFX 50R II / GFX 100R
Fujifilm discontinued the original GFX 50R in September 2021, one of the best medium format camera. This wasn't a huge surprise, because the GFX 50S II and GFX 100S have surpassed it in technology with features such as IBIS and better autofocus.
At the time, Fujifilm said they had no intention of making a sequel, but we're still keeping the dream alive and hoping that they might have changed their minds in the last couple of years.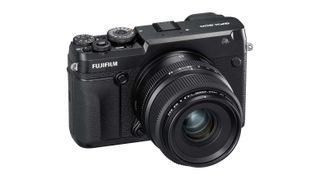 ---
We'll be updating this page nearer the time as we discover any new intel. For now, check out the best Fujifilm lenses and best Fujifilm GF lenses.