Canon announced it's brand new 8K full-frame mirrorless flagship in early July with a shipping date of July 30. And, true to its promise, the long-awaited Canon EOS R5 is now available to buy from Canon directly or from major retailers.
The new snapper isn't cheap, particularly in the current economic downturn – after all, shelling out AU$6,899 for a camera body (even one as powerful as the EOS R5) is going to take a lot of consideration. So, if you can save even a tiny bit, then it's a great bargain on a brand-spanking-new piece of kit.
Early adopters keen on snagging the EOS R5 will probably be glad to hear that Australian retailer Camera House currently has the best price on the shooter – it's listed for AU$6,548 and that's AU$351 lower than the camera's RRP.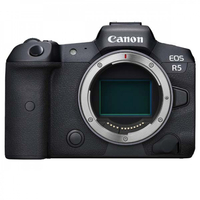 Canon EOS R5 (body only) | AU$6,548 (RRP AU$6,899; save AU$351)
It's only just hit shelves and it's already possible to save a tiny sum on the highly anticipated EOS R5. With 8K video capabilities – albeit with limits to clip length – and excellent autofocus performance, this camera is the talk of the proverbial photography town. And you don't have to pay full price either, with Aussie retailer Camera House offering the shooter for less. So pocket some savings if you've been lusting after the R5 since Canon began teasing it in February this year.
So, what do you get for that kind of money? The EOS R5's 8K skills have been touted for a long while now, but you're also getting the performance from an excellent 40MP sensor and the Digic X processor's power. It's a winning combination that gives the R5 the ability to capture up to 20fps bursts with full AF/AE adjustment.
More importantly, for the first time in any Canon body, you're getting a 5-axis image stabilisation system that offers up to 8 stops of compensation, depending on which RF lens you use with the camera – even non-stabilised lenses will be able to make use of the full 8 stops, while the 'worst' case is 6 stops.
Canon's trusty Dual Pixel AF has been upgraded as well, and you'll get 5,940 user-selectable AF points spread across 1,053 zones and covering 100% of the frame. There's face-, eye- and head-detection onboard, and the EOS R5's Animal AF seems to be class-leading.
Do we even need to go into its video prowess? Although there are overheating issues Canon has been transparent about.
You'll also get a large 3.15-inch rear screen and a superb high-res EVF, dual memory card slots (one for CFexpress Type B and one standard UHS-II SD format).
This camera is primed for speed and performance. Need we say more?
However, stock might be significantly low as there are reports that Canon is shipping fewer units than initially estimated, so it might be best to contact the retailer first.
Read more:
5 lenses that get 8 stops of stabilisation with the EOS R5
Canon EOS R5 vs EOS R6: the key differences
Canon EOS R5 animal AF really works – even on fish!
Best Canon RF lenses
Canon EOS R6 hands-on review