There's an age old paradox when it comes to innovation: Is it better to be ahead of the curve, or behind the curve?
Traditional wisdom says that it's better to be ahead of the game, to be pushing hard and driving forward and instigating new developments. "Be the change" and all that. So often, though, it's not the innovators that reap the greatest rewards but rather the iterators.
It has taken 14 years for the photographic world to accept mirrorless cameras as the future of the industry. However, that wasn't because of all the hard work that Panasonic, Olympus and Sony have done to legitimise the technology – it was because 'the big two' finally got on board and gave the tech their seal of approval.
Read more:
Best mirrorless cameras
The best DSLRs in 2019
Epson, which produced the first mirrorless interchangeable lens camera (the Epson R-D1) back in 2004, was ahead of the curve. Panasonic and Olympus, who developed and championed the micro four-thirds system in 2008, were ahead of the curve. Sony, which has dominated the mirrorless market for years, was ahead of the curve.
These companies might have strived to "be the change", but Canon and Nikon are so big that they can take the industry's steering wheel and "be the curve" – despite being theoretically way behind it, with their lack of innovation and previously half-hearted mirrorless efforts.
With the big kids stealing everyone's lunch money in the playground, the smaller kids reacted very differently. Panasonic joined a gang. Sony and Olympus put on a brave face. Fujifilm did some serious homework and took self defense classes…
Canon
Canon
The industry's biggest player started 2018 with a relatively modest mirrorless release, not yet ready to jump into the full-frame fray. While a capable camera, the APS-C Canon EOS M50 in many ways set the stage for what was to follow, with its cropped 4K video and lack of in-body image stabilisation.
However, it was perfectly positioned for the enthusiast market and became a body that was particularly beloved by vloggers. And in Japan, where it is known as the EOS Kiss M, it absolutely dominated the market (that includes DSLRs, too).
Though the M50/Kiss did gangbusters business, rumour and anticipation was still high for a full-frame body. While Nikon started a heavy hype campaign over the summer, teasing its Z series with shadowy pictures and videos, Canon played its cards close to its chest, with an "oh by the way here's that thing you asked for" announcement in September, ahead of releasing its full-frame offering in October.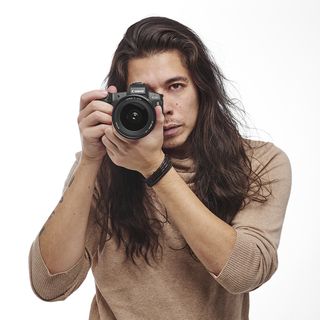 The Canon EOS R, as has been oft-discussed, is a great camera but an underwhelming mirrorless camera. Essentially a 5D Mark IV without a mirror, it lacked the staples of a 2018 mirrorless body – namely IBIS and full-frame 4K video – despite boasting fantastic image quality and a stellar set of native lenses.
Like the EOS M50, though, that didn't stop the EOS R being hugely successful, outselling rival models from Nikon and Sony, and stemming the bleeding of the Canon users who had been selling all their kit to join to Sony's mirrorless future.
Nikon
Nikon
While Canon kicked off its 2018 mirrorless manoeuvring by launching a hugely successful cropped-sensor camera, Nikon conceded defeat for its own cropped mirrorless format. In July it officially discontinued its 1 series cameras, which had been dormant since 2015.
Its sights set on bigger and better things, later that month it would start a teaser campaign to promote the full-frame Z series cameras. The marketing featured heavily shadowed pictures and videos of the new bodies, inviting plenty of sleuthing and speculation from the industry.
The Nikon Z7 and Nikon Z6 were unveiled in August to much fanfare, getting the jump on Canon and propelling Nikon – for a month, anyway – as the sole toe-to-toe competitor challenging Sony's dominance. With an enthusiast and pro-spec body to cater to both ends of the market, excitement was high for the cameras' launches in September and November respectively.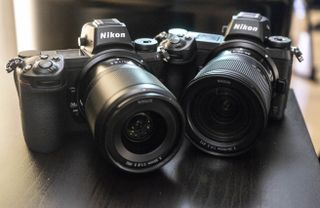 Boasting a 45.7MP sensor, 5-axis IBIS and a pair of excellent native lenses, the Z7 promised Nikon D850 performance in a cutting-edge mirrorless body… albeit one with only a single card slot. It also had the buzz of a covetable showcase lens, the Nikkor Z 58mm f/0.95 S Noct, set to follow.
While the Nikon Z7 (and even the Z6, for the most part) is a "better" camera than the Canon EOS R on paper, it wasn't able to match its rival for sales despite a month's head start on the shelves, being outsold two-to-one in Japan. Still, the success of the Z system is a big mirrorless win for Nikon – and a much-needed one, after the failure of the 1 series.
Sony
Sony
At the start of 2018, the mirrorless world was still Sony's oyster. It was the only full-frame player in town and, while cropped-sensor cameras were starting to buy houses in its neighbourhood, Sony still lived in the mirrorless castle.
It began the year by announcing the rather wonderful Sony A7III, the latest iteration of its junior mirrorless model that was still more capable than some of its pro-grade rivals. However, it was hardly a line in the sand before what was to come.
Did the company know that the big boys were about to knock on the door with a battering ram? Did Sony deliberately roll out a less muscle-flexing camera, to save its big guns until the smoke had cleared from Canon and Nikon's announcements? Or was it caught with its pants down? There's sure to be more to come from Sony, not just with its full frame mirrorless cameras but in its APS-C range too, as rumors about a new high-end Sony A7000 gain strength.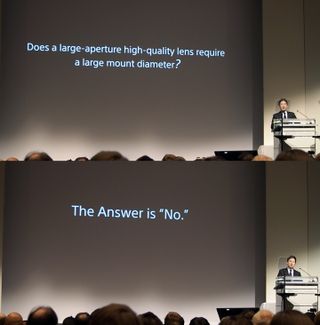 Whether it was a conscious decision or not, Sony remained conspicuously sheepish for the rest of the year, particularly at Photokina 2018. While Canon and Nikon fired volleys across its bow with their shiny new cameras, and Panasonic combined Voltron-like with Sigma and Leica to steal the crown, Sony sat quietly with its hands folded.
The most audacious thing it did, with the industry fawning over Canon and Nikon's new and much larger lens mounts, was to get defensive and throw a little shade at its rivals. "Does a large-aperture, high-quality lens require a large mount diameter?" asked Sony Vice President, Kenji Tanaka. "The Answer is 'No.'"
Which isn't to downplay Sony's products or standing. The A7III is a tremendous camera and Sony still has the lion's share of the mirrorless market. It did, however, seem a bit like a deer in the headlights staring down a pair of juggernauts.
Panasonic
Panasonic
While the camera market, and the DSLR market in specific, continued its downward trend in 2017, Panasonic made a lot of noise about mirrorless sales being up 135% in 2018 – including a 181% increase for its Lumix G range.
With the Panasonic GH5S making big waves in the videography sphere, in January the Osaka-based company dropped its flagship stills camera: the Panasonic Lumix G9. This was followed in February by the compact, rangefinder-style Panasonic GX9 – and both bodies, of course, were micro four-thirds format.
However, Panasonic's devotion to the smaller sensor system – and its alliance with Olympus – were about to be thrown into disarray by the company's industry trembling announcement at Photokina.
At the September supershow, all bets were off as 'The L Mount Alliance' was revealed. A triple threat consisting of Panasonic, Leica and Sigma, it is a strategic partnership whereby all members are unified in developing full-frame cameras and lenses for the Leica L mount. Immediately, L mount cameras went from a small slice of the pie to a potentially plate-stealing portion of the photographic industry.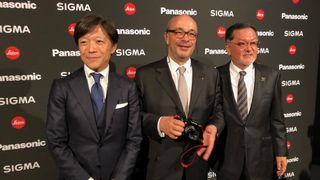 The backbone of the announcement was Panasonic officially entering the full-frame mirrorless market with its Panasonic Lumix S and Panasonic Lumix S1R cameras – 24MP and 47MP respectively, with dual image stabilisers, 4K video at 60fps and 50p 4K video – the first full-frame mirrorless cameras to offer these specs.
While the cameras won't be available until 2019, the announcement was enough to let the industry know that Panasonic would be grabbing it by the lapels and shaking the change out of its pockets. It also, however, left micro four-thirds users feeling abandoned; aside from a lone lens (the admittedly exciting Leica DG Vario-Summilux 10-25mm f/1.7) and assurances that it still believed in the format, actions would seem to speak louder than words.
Fujifilm
FUJIFILM
While Panasonic jumped into the pond with the "big boys", going from micro four-thirds to full-frame sensors, Fuji had already decided that if it was going to go big then it would go really big. Eschewing the full-frame frenzy entirely, in 2017 it jumped into the swimming pool that is medium format – and it continued to muscle in on sharks like Hasselblad in 2018.
Its newly minted Fujifilm GFX 50R is a 51.4MP powerhouse with a sensor that's 67% bigger than full-frame, making much of the posturing by Canon and Nikon seem moot. And at Photokina it announced a monster 100MP camera, the Fujifilm GFX 100S – the first medium format camera with image stabilisation, 4K 30p video and phase detect autofocus pixels across the entire sensor.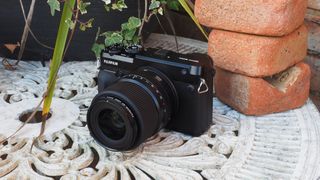 Unlike Panasonic, though, Fuji isn't leaving room for any doubts about its commitment to its APS-C line of cameras. This year it has pumped out the entry level Fujifilm X-A5, the punching-above-its-weight Fujifilm X-T100, the X-series flagship Fujifilm X-H1 and perhaps the best mirrorless camera on the market right now, the mighty Fujifilm X-T3.
It may not have grabbed headlines like the other players in town, but Fuji is slowly but surely gaining more and more traction with a pincer attack of versatile APS-C bodies and high performance medium format marvels.
Olympus
Olympus
Olympus, as often it does, marched to the beat of its own drum in 2018. While other manufacturers were heavily retooling to service a leap to full-frame mirrorless, the Tokyo-based corporation would not be pushed or pressured into making any moves.
Its lone camera launch was the Olympus PEN E-PL9, the latest version of its enduring PEN Lite line of bodies aimed primarily at fashionistas and the lifestyle crowd. A far cry from the Z7s and GFX 50Rs of this world, but again – you can't fault Olympus' rhythm when this comparatively humble 16MP style icon remains such a successful seller. The company knows its place in the market and reliably gives the audience what it wants.
And that, ultimately, is the Olympus story for 2018 and into 2019 as well. There was plenty of unease among users when Panasonic shifted its (primary, if not entire) focus towards full-frame, leaving the partnership and potentially future of micro four-thirds looking uncertain. Olympus, however, has doggedly affirmed that it has no intention of following suit.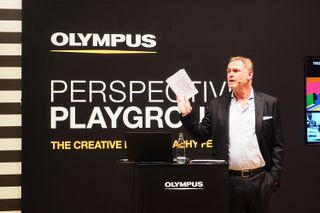 "We believe the future of photography is mirrorless, but certainly not only full frame," said Stefan Kaufmann, Olympus CEO of Europe, Middle East and Africa, at Photokina. "Micro Four Thirds will remain highly relevant, and we as a company will continue to invest and innovate in our camera system and our lens systems."
Indeed, while all the other manufacturers fight over the crowded pot that is full-frame mirrorless, Olympus sees a great opportunity to have another pot all to itself – a pot where lightweight, compact but capable camera systems have an innate value that's every bit as great as having a big sensor (see also Fujifilm).
While nothing was officially announced this year, Kaufmann invited us to look towards Olympus' 100th anniversary in 2019 for news of a potential new product – widely anticipated to be a bleeding edge pro version of its flagship camera, the Olympus OM-D E-M1X.
Looking ahead to 2019
Looking ahead to 2019
It was made official in 2018 that not only is mirrorless the future of the photographic industry, it is now the present. Mirrorless cameras are no longer the quirky alternative to DSLRs; in much the same way as smartphones with touchscreens took over from flip phones and Nokias, mirrorless systems are virtually the new standard.
Canon's challenge for the year ahead is to produce a pro-oriented version of the EOS R – rumours have swirled that a mirrorless version of the 5DS might be in the works, or even that the successor to the 1DX Mark II might have been redesigned as a new EOS R model. We're not so sure about the chatter (or the demand) for an APS-C EOS R, however – that is, after all, what the EOS M series is for.
Nikon has to win over hearts and minds that its professional Z7 is actually fit for purpose with only a single card slot. Its Z series is, on paper, superior to Canon's offering, but sales so far have gone in the favour of its arch rival. Sony, meanwhile, needs to release something new and exciting to reestablish its lead – and rumours are swirling that it might have some enticing 8K-related announcements coming as soon as CES in January.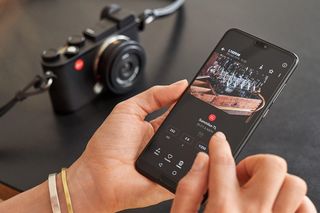 Panasonic is playing it brave. With a full reveal of the S1R expected imminently, we're about to see if it can go 12 rounds with the big boys or whether the already crowded full-frame market will send it back to its corner. Fuji and Olympus are playing it smart, going for the markets left tantalisingly clear by its rivals. In Olympus' case, the next 12 months will be pivotal for the future of micro four-thirds.
And the other players? Leica has had a very Leica-like 2018, releasing all sorts of special edition rebadges (or sometimes badgeless) of its various models, along with a facelifted Panasonic LX100 II that gives the luxury brand a bit of a confused identity. We expect a broadly similar 2019, though perhaps with less of the latter behaviour.
In the medium format stakes, Hasselblad continues to shake of the stink of the reskinned Sony years with a focus on its stunning Hasselblad X1D-50C – a camera that is finally reaching its potential after a shaky early start. With the company's fastest ever lens, the Hasselblad XCD 80mm f/1.9, revealed at Photokina, the system continues to look even more promising.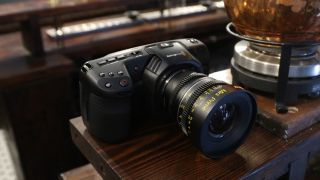 We're intrigued to see what the future holds for the Black Magic Pocket Cinema Camera line, which might take Panasonic's place as the go-to video system in the micro four-thirds ecosystem. And we'll be fascinated to find out more about Sigma's new full-frame foveon sensor camera, and how this changes the shape of the L Mount Alliance triangle.
One thing's for sure: 2018 may have been the year that things changed, but 2019 will be the year that things get interesting…