The Oppo Reno4 Z is part of a wave of new affordable 5G phones to launch in the run-up to the holiday season. It faces stiff competition from the OnePlus Nord, Realme X50 5G and Xiaomi Mi 10T Lite 5G. That said, it's the first to launch with MediaTek's Dimensity 800 5G chipset. That means it's also the first to feature that chip's image processor (ISP).
So while the Reno4 Z 5G sports a very familiar main camera sensor — the same one found in the Xiaomi Mi 9T Pro and Honor View 20, it could well throw up some new photo and video nuances owing to those brand new internals.
Despite costing £329 (approximately $425), the Reno 4 Z also checks a few other premium boxes: a big, smooth 120Hz refresh rate screen, a primary quad-camera, a dual-front camera, biometric security, as well as ample storage.
There are limitations from the offset though: there's no AMOLED display here, it's an LCD which always feels like a bit of a compromise. The 4,000mAh battery isn't huge either, and only two of the four cameras around the back actually take photos and there's no memory card slot.
So which is it - a series of compromises or a perfectly positioned affordable 5G smartphone?
Design and screen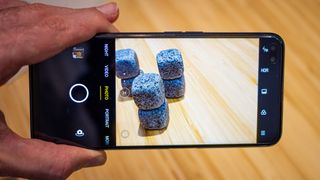 Combining a 6.57-inch screen size and 1080 x 2400 resolution, the first thing you'll notice about the Reno 4 Z is its bright, smooth display.
Despite the fact it's the most entry-level phone in the line, the 4 Z packs the highest screen refresh rate of the three. The Reno 4 Pro's screen is 90Hz, while the vanilla Reno 4 sports an old school 60Hz display. There's a reason for this madness — the display technology. The pricier Reno screens are AMOLEDs, while the more affordable 4 Z packs an IPS panel. In turn, blacks aren't as deep on the 4 Z, colors aren't as zingy and pictures just look a little more muted.
Despite these IPS traits though, the Reno 4Z still competes at its price, with ample brightness, responsive interaction, and a clear picture, not to mention great viewing angles.
Measuring 8.1mm thick and weighing 184g, Oppo's 4Z's size is about on-par with an iPhone 11 Pro Max in terms of surface area — definitely not a small phone, however, it's much lighter. The lightweight body is made of plastic around the sides, plastic around the back and a Gorilla Glass 3 screen. In addition to not feeling particularly expensive, the Reno4 Z is a total fingerprint magnet, so brace yourself for smudges aplenty if you pick one up.
As far as ports and highlights go, there's a mono-speaker at the base alongside a USB-C port and a headphone jack. The power button, which is nuzzled into the phone's right side is also a fingerprint scanner, and the SIM tray and volume buttons are on the left of the Reno4 Z.
Cameras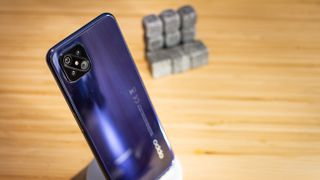 The Oppo Reno4 Z's cameras are slightly different in the east and west. Originally launching for Chinese markets, the Reno 4 Z sports a tertiary macro camera in China, however Oppo's ditched this for the global version, swapping it for a black and white camera (which you can't independently access). In turn, calling this a quad-camera smartphone feels like a stretch, given only two of the sensors actually take pictures.
On the plus side though, the Reno 4 Z's main sensor is an old faithful camera module, the Sony IMX 586, matched with a 26mm wide-angle, f/1.7 aperture lens complete with phase detection autofocus. There's also an 8MP ultrawide camera, which sports an f/2.2 aperture lens and a 119˚ field of view.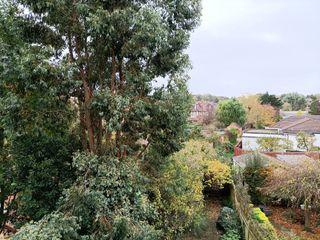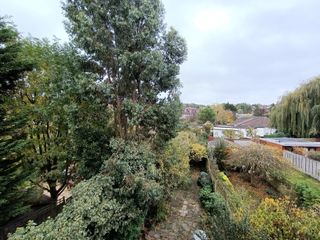 With a front camera resolution of 16 MP and an f/2.4 aperture, the Reno 4 Z shoots crisp selfies complete with portrait effects, helped along by a secondary depth sensor.
Shooting modes beyond Photo and Video include Expert (manual mode), Night, Panoramic, Portrait, Slow-motion, and Time-lapse.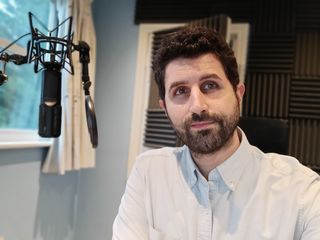 Camera performance
The Oppo Reno 4 Z is one of those camera phones that's great in a bubble. When you compare photo taken on it to the actual scene or a picture snapped on a pricier smartphone, cracks start to surface.
Detail is reliably strong provided both photographer and subject are nice and steady. The lack of optical image stabilization is felt when the lights go down, but in well-lit scenes, you can get some beautifully crisp photos.
Pinch in and a combination of sharpening and noise reduction mottle the finer details, but at face value and cropped up to 50%, shots captured on the Reno 4 Z can look compelling. In bright scenes, the phone boosts shadows aggressively. Many will like this, and it does help the phone along with challenging subjects like black cats when there's enough light.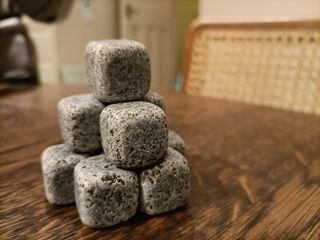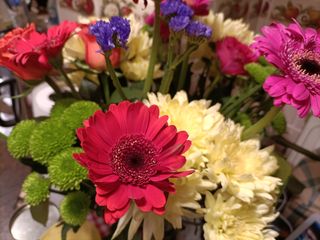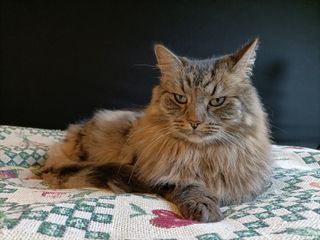 The Reno 4 Pro's still able to keep shadows down then the lights drop though, so isn't completely allergic to shadows. Handheld photos taken in medium to low light can struggle with white balance in automatic mode, even with a steadied hand, and generally speaking, colors can end up looking a bit lackluster in certain scenes.
The Reno 4 Z continues the Oppo theme of dialing back over the top saturation, which is actually welcome for anyone who likes the idea of editing photos after taking them. Pictures also have significantly reduced contrast when compared to the OnePlus Nord, which in many scenes, sees the inferiorly specced Reno 4 Z edge ahead. That said, when shooting subjects like flowers, which should be beautifully punchy, this muting can actually work against 4 Z, with dull colors that don't match the brilliance of the real thing ending up in your shot.
In automatic mode, dimly lit scenes can look fine with a steadied hand, however for anything too dark, Night Mode is your best bet. There are two varieties — standard Night mode and Tripod mode. Handheld photos in standard mode look boosted, brighter, and a touch more color accurate. If you really want the best from the Oppo Reno 4 Z though, you'll want a surface to rest it on for exposure times of up to 30 seconds. This extra window makes a huge difference to color fidelity.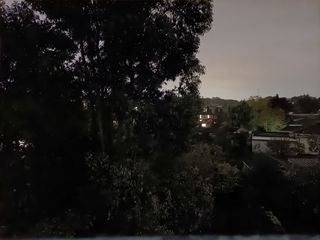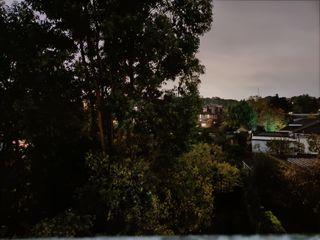 As for the Ultrawide camera, at 8MP it's bound to be softer than the main camera, and unsurprisingly, it really is. You won't have much room to crop into photos taken on it, and it doesn't support autofocus, so won't focus closer than around a meter. In turn, it does the job at a rudimentary level, but fails to impress.
The Reno 4 Z shoots 4K and 1080p video at up to 30fps, no 60fps capture in sight, and the phone employs digital stabilization to keep things steady - but it doesn't do a great job of it. To really hold things together, you'll need to ramp up Ultra Steady mode, which reduces picture quality significantly and is pretty unusable in all but the best lit scenes. In turn, if you need a smartphone for video, get the cheaper Realme X50 5G, which shoots steadier 1080p video and climbs up to 60fps.
Oppo Reno 4 Z: Additional specs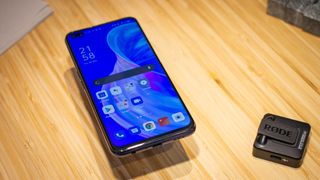 Powered by a MediaTek Dimensity 800 5G paired with 8GB RAM, while we're not about to call the Oppo Reno 4 Z a powerhouse, it's as powerful as it needs to be for the price. Benchmarking in the same league as the Snapdragon 765G, which powers the eye wateringly expensive Motorola RAZR 5G, the Reno delivers a smooth day-to-day experience complete with that 120Hz refresh rate.
Running Android Android 10 with Oppo's custom UI, Color OS 7 over the top, app support is plentiful and the interface inside the phone is clean, logical, and stable, making it instantly familiar and intuitive for seasoned Android users.
With 128GB storage onboard, there will likely be enough to see you through your time with the Reno 4 Z. If it isn't, you'll be a bit stuck — Oppo hasn't loaded it up with a microSD card slot. Definitely not the end of the world, but equally a point worth noting.
Rounding off, the Reno 4 Z's 4000mAh battery is just big enough to get through a comfortable day with standard use. Heavy bouts of gaming, photography, or videography will all play their part in depleting it before the day's out, and you can definitely get better battery life for less. However, if you're a moderate user, the Reno 4 Z should be fine, and with 18W charging, it powers up in around 90 minutes.
Oppo Reno 4 Z: Verdict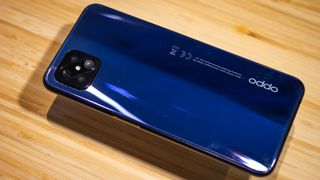 Given its price, the Oppo Reno 4 Z gets a lot right. 5G connectivity for those who can find 5G signal, as well as enough power, storage, and screen smoothness to deliver an uninterrupted, premium experience day-in-day-out.
The camera is also a capable performer. Oppo's more neutral color profile will please purists and despite the fact there's a fair amount of processing going on here, photos never look artificial until you pixel peep more than you normally would.
Video is a bit of a low point on the Reno 4 Z, and there are better, cheaper options out there like the Realme X50 5G, however with its more sophisticated styling, the Oppo midranger might be more up your street.
Best budget camera phone of 2020? Not quite, but the most affordable Reno 4 smartphone still represents the series well, democratizing 5G while checking most of our mobile boxes.
Read more:
• Best camera phone in 2020
• Best budget camera phones
• Best iPhone for photography
• Best burner phone
• Best 5G phone
• Best phablets
• Best flip phones
• Best phablets