Although Canon primarily aimed the PowerShot G7 X Mark II at photographers, it became one of the best cameras for vlogging because of its excellent autofocus (AF) system, 24-100mm (equivalent) f/2.8-1.8 lens, image stabilization, and the flip-up screen that can be viewed from in front of the camera. Canon has looked to build on these features for the Mark III version and make it even more attractive to vloggers.
Arguably the most significant upgrade that's been made is that the G7 X Mark III is capable of recording 4K video – the Mark II tops out at Full HD. And, in a refreshing change for Canon, there's no change in the cropping when you switch to video or 4K mode, so you're able to maintain the same framing. Also, in what's likely to be a very popular move, there's a 3.5mm mic port, so you can connect an external microphone and record better audio.
Other popular Canon PowerShots:
• Canon PowerShot SX740 HS review
• Canon PowerShot SX70 HS review
Features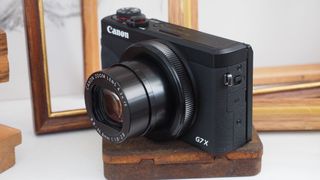 Perhaps the biggest surprise, however, is that the PowerShot G7 X Mark III enables you to stream live video to YouTube. Once you have made the connections and given the necessary permissions, it's very easy to stream direct to your channel. You'll need to keep an eye on the network signal to maintain a smooth feed, but the quality is very good.
In addition, it's possible to send images direct from the camera to Twitter, Flickr, Google Drive and email, as well as Canon's Irista and iMAGE GATEWAY. However, you can't currently share to Facebook because of its security policy.
It's also possible to extract stills from the 4K footage in-camera. This is easy to do, and you don't need to select a special mode like on Panasonic cameras. Instead, you just need to tap the image grab icon when playing back the video.
Stills photographers aren't neglected either. The G7 X III gets a focus stacking mode, for the first time in a Canon compact camera, an in-camera full-resolution panorama mode and a fully automatic high-speed mode that captures CR3 RAW files at 30fps.
The PowerShot G7 X Mark III uses the popular 1-inch sensor format, used in many of the best compact cameras, which gives a big step up in image quality from most point and shoot cameras, action cams and camera phones, and is half way towards the sensor size of DSLR and mirrorless cameras.
In a first for Canon, the G7 X III has a stacked-design CMOS sensor, and the 20.1MP, one-inch device is coupled with the latest Digic 8 processing engine to enable continuous shooting rates of up to 30fps.
The camera is fronted by the same 24-100mm equivalent lens as the Mark II, and it's a nice range for everyday photography, with a bright aperture for shooting in low light and controlling depth of field a little. Helpfully, there's an ND filter built in, which cuts out around 3EV of light and is available for both stills and video.
Specifications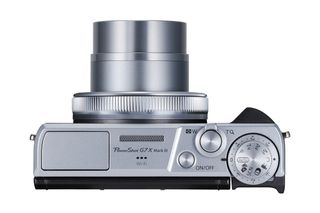 Sensor: 20.1MP 1-in stacked CMOS
Image processor: DIGIC 8
AF points: 31-point contrast AF
ISO range: 125 to 12,800 (exp. 25,600)
Max image size: 5,472 x 3,648
Metering modes: Evaluative, centre-weighted, spot
Video: 4K UHD at 30p, 25p
Viewfinder: No
Memory card: SD/SDHC/SDXC (UHS I)
LCD: 3-inch tilting touchscreen, 1.04m dots
Max burst: 30fps (full auto)
Connectivity: Wi-Fi, Bluetooth
Size: 105.5 x 60.9 x 41.4mm
Weight: 304g (body only, with battery and SD card)
Build and handling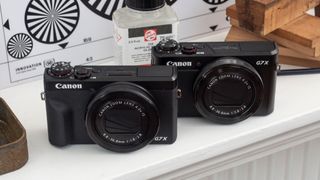 The PowerShot G7 X Mark III has a neat, rectangular shape that's not slim, exactly, but with its fully retracting lens and no viewfinder housing to get in the way, it's very pocketable.
It's also almost indistinguishable from the older G7 X Mark II model, even when you put them both side by side as we did. The new camera has a slightly larger grip to make it easier to hold, but it uses the same 24-100mm equivalent f/1.8-2.8 lens and the key differences are on the inside – the higher ISO rating, 4K video and 30fps burst mode, amongst others.
You don't get a viewfinder in this camera (you need the new G5 X Mark II for that), but for anyone upgrading from a camera phone or a point and shoot compact, you won't miss what you've never had. You get a tilting touchscreen display on the back, not a fully vari-angle display, but its flip-over 180-degree movement is perfect for selfies and vlogging.
The G7 X Mark III really does represent a big step up in video features, with the external mic socket and clean HDMI output to an external recorder if required. It doesn't offer the Log modes you get with professional cameras, but it can shoot 'flat' video using Canon's in-built Picture Styles, which will be suited to color grading later.
The customizable control ring, carried over from the Mark II version, is handy to have and the stacked mode dial and EV compensation controls feel reassuringly firm, though the control wheel on the back feels quite small and cramped up against the edge of the screen.
Although the three-inch, 1.04 million-dot screen on the back of the camera is good, we found ourselves wishing for a viewfinder in very bright light. The inevitable problem of reflections and glare is exacerbated by the fingerprints that are left as a result of using the screen's touch control. Consequently, if you're less concerned with vlogging capability, the Canon PowerShot G5 X Mark II, which was launched at the same time as the G7 X Mark III, may be a better option. It has a pop-up viewfinder built in – although it costs quite a bit more.
When the screen is flipped up for vlogging or capturing selfies, the camera's face detection AF usually gets your face sharp, although you may need to tap on your face on the screen occasionally to get it going. The focussing is also good with more distant subjects and during general photography.
Sample images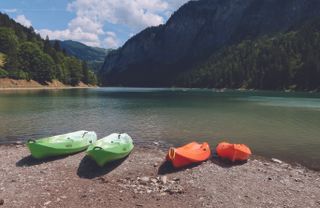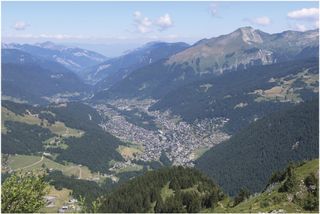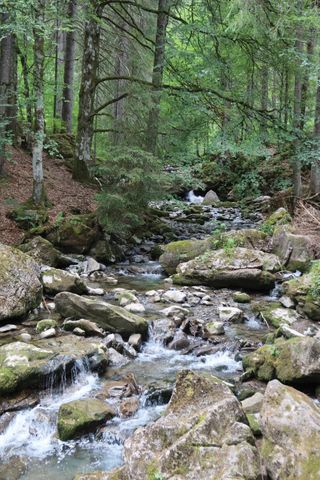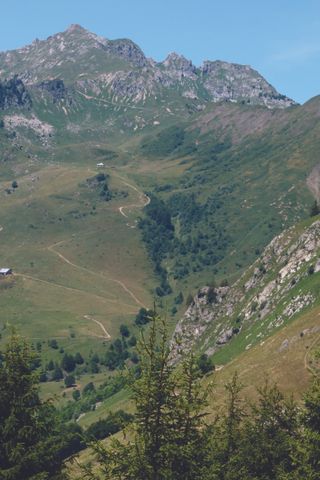 Performance
Naturally, a camera with a one-inch-type sensor is never going to compete with an APS-C format model for image quality, but the images from the PowerShot G7X Mark III look very good, with a nice level of detail. If you scrutinize the corners of images shot at the widest end of the lens you'll see some fall-off in sharpness, but it's not bad.
Color and exposure are also generally handled well, making this a nice camera to slip into your jacket pocket for everyday shooting.
Verdict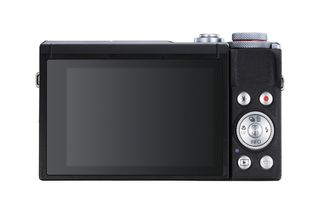 Canon has stuck to a winning formula with the G7 X Mark III, keeping the neat, rectangular, pocket-friendly design of its predecessor but adding much more powerful video capabilities for a new generation of blogging/vlogging enthusiasts. The only downsides are the lack of a viewfinder (but maybe you don't need one?) and the price.
Interestingly, Canon intends to keep the older PowerShot G7 X Mark II on sale alongside the new model, and if stills are your main interest, this older model will give you almost the same capabilities but for a lot less money.
Read more:
• The best point and shoot cameras to get right now
• The best Canon cameras, from PowerShot to EOS
• These are the best cameras for vlogging