Iconic Russian lens manufacturer Zenit has announced the release of four new full-frame manual prime lenses, two for Sony E-mount mirrorless cameras and two for Canon EF- and Nikon F-mount DSLRs.
The two Sony E-mount lenses – a 35mm f/2 and a 50mm f/1.5 – are silver and distinctively retro looking, the 50mm (above) in particular looking it has just flown out of a Fifties sci-fi B-movie.
• Read more: Best lenses for bokeh
The 35mm lens is constructed of 7 elements in 5 groups, uses a 9-blade aperture diaphragm, has a minimum focusing distance of 50cm / 20in and weighs 300g / 10.6oz.
The 50mm standard prime lens is constructed of 7 elements in 3 groups, uses a 13-blade aperture, has a 70cm / 28in minimum focusing distance and weighs roughly 287g / 10oz. And, again, looks like a sci-fi spaceship.
Fore those looking for fast manual primes for their DSLRs, the new Zenitar 60mm f/2.8 macro and Selena 58mm f/1.9 are available in Canon EF and Nikon F mounts – and their style is best described as Soviet utilitarianism. The 60mm macro lens is constructed of 8 elements in 7 groups, has 6 aperture blades, a minimum focusing distance of just 23cm / 9in and weighs 590g / 1.3lbs.
Unusually, the Selena 58mm F1.9 lens uses a 12-blade aperture on the Canon EF version and an 8-blade diaphragm on the Nikon F. It is constructed of 4 elements in 3 groups, has a minimum focusing distance of 80cm / 31.5in and weighs 450g / 1lb.
Each of the lenses is available for preorder on the Zenit website. The Zenitar 35mm f/2 lens is listed for 54,000 rubles (approximately $730 / £516 / AU$944), the Zenitar 50mm f/1.5 for 56,000 rubles ($755 / £534 / AU$976), the 60mm macro for 36,000 rubles ($485 / £343 / AU$623) for Canon and 43,200 ($585 / £414 / AU$756) for Nikon, and the Selena 58mm for 52,500 rubles ($710 / £502 / AU$918) for Canon and 45,000 ($610 / £431 / AU$789) for Nikon. However suggested retail prices outside Russia will not be known until the listings go live.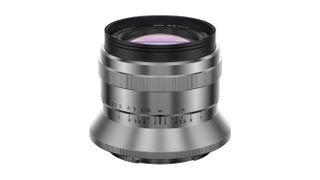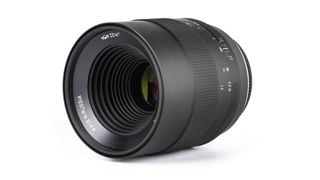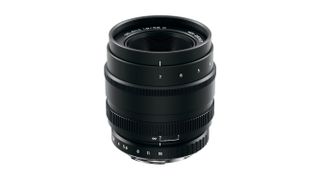 Read more:
Best 50mm lenses
Best lenses for portraits
Best macro lenses