It is ten years since the first ready-to-fly drone was launched, but recent launches from have shown us that the next ten years may well be as exciting. Zero Zero Robotics is certainly starting the new decade with a camera drone with a big difference. It is not a quadcopter, and not really a multicopter in the usual sense... the V-Copter Falcon has just two propellers.
The folding gull-wing design of this bi-copter give the V-Copter Falcon drone a distinctly futuristic look... looking like a cross between a Back to the Future DeLorean, a Star Wars spaceship, and a bird of prey.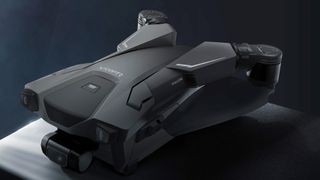 The specs of the drone look impressive, with a promised 50 minute flight time, a 7km range, and a 1/2.3in 12 megapixel camera that provides 4K footage from a three-axis gimbal.
The V-Copter Falcon is expected to go on sale from February and will retail for $999.
Specifications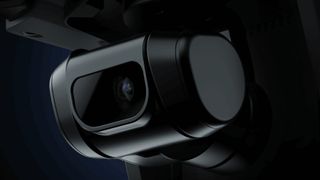 Weight: 720g
Folded dimensions: 220.6 x 148.3 x 72.4mm
Max speed: 20m/s
Max hovering time: 50 minutes
Max control range: 7000m
Internal storage: 8GB, plus microSD card slot
Camera sensor: 1/2.3in 12MP CMOS
Lens, focal length equivalent: 28mm f/2.2
ISO range: 100-6400

Read more:
Ten years of drones: 10 drones that changed the skies forever
The best camera drones in 2020
Drone rules: what you need to know about drone registration and regulations