If you have been using some of the best mirrorless cameras on the market or you have been using your old but gold DSLR camera and you're looking to upgrade to one of the best medium format camera as you simply have to own one of the highest resolution cameras out there to take your landscape photography to the next level or being is some incredible details for portraits.
Well in the early Black Friday camera deals you can now safe a massive $800 off either the Fujifilm GFX 50S II or the Fujifilm GFX100S over at Adorama.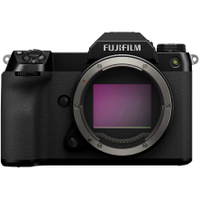 Fujifilm GFX 50S II|$3,999|$3,199
SAVE $800 at Adorama This medium format camera packs a 50-megapixel CMOS sensor into a small form factor body making this the perfect upgrade to full-frame cameras.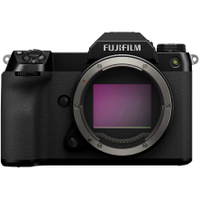 Fujifilm GFX 100S|$5,999|$5,199
SAVE $800 at Adorama This medium format goliath packs a 102-megapixel CMOS sensor into a small form factor body. Able to take stunning images and 4K/30p, this is currently the pinnacle of photography without getting into the dizzy heights of Hasselblad price tags.
Let's start with the 'smaller' megapixel cameras of the two, the Fujifilm GFX 50S II. This stunning 50-megapixel medium format camera is a photographer's dream camera, compact so easy to take on many hiking adventures in search of that amazing landscape image while packing the best image quality currently on the market. While it still costs $3,199 at Adorama - that's an impressive $800 off which makes this already 'affordable' medium format camera even more accessible.
Now if you simply want the best of the best, with quality and resolution then 100 megapixels is a MUST for anyone wanting to pull the most amount of detail from their images, and yet again Adorama is offering you $800 off retail, but with increased specs means a bit more moolah to spend - this time $5,199 - but it is totally worth it!
While most will look at these prices in disbelief that we are calling these cameras "affordable" - but in a market were these types of cameras are shooting high-end fashion shoots and other cameras from the likes of Hasselblad or Phase One cost TWICE as much, these two medium format offerings from Fujifilm really are worth every penny!