No matter what kind of cameras and lenses you own, you'll always want to make sure that you're keeping your precious photographic equipment as safe as possible. There are plenty of camera bags out there, but the miggo Agua Versa Backpack 90 will certainly catch your attention with its incredible 55% discount.
Down from its original price of $199 to just $89, the miggo Agua Versa Backpack 90 can hold one DSLR or mirrorless camera and up to three lenses. One of this bag's most interesting features is that it can be configured either as a conventional backpack, a backpack with straps that crisscross over the wearer's chest, or as a sling bag with a single cross-body strap.
• Read more: Everything photographers need to work from home
With a tarpaulin, neoprene, Lycra and polyester construction, the miggo Agua Versa Backpack 90 features an IPX3 water-resistance rating for enhanced protection from bad weather. This means that when you're next caught in a spot of rain, you won't have to worry about your camera or lenses getting an impromptu shower.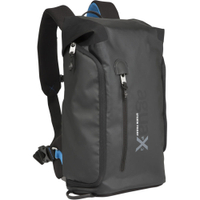 Read more
Best cheap camera deals
Best camera bags and cases for photographers in 2020
Best messenger bags for photographers in 2020
Best camera sling bags in 2020