Dashboard cameras aren't just great gift ideas – they're also potentially life-saving ones. So these pre-Christmas dash cam deals won't just save you a bit of cash, they could potentially save the day should the worst happen. We have found some great offers - including price drops on two hottest dashcams released in the last year, the budget-priced Garmin Mini 2 and the top-of-the-range Garmin Dash Cam 67W
• These are the best dash cams
While dashcams are still primarily about providing CCTV coverage for your vehicle, modern models do far more than just film what's in front of them. Some possess driving assists, give directions, accept voice commands, detect an impact or suspicious movement when stationary, record in the dark, and some can even alert emergency services in the event of a crash.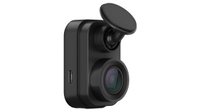 Garmin Dash Cam Mini 2 | was £99 | now £89
Save £100 at Currys. The latest version of the best-selling budget dash cam, which makes do without a built-in screen but offers WiFi and Bluetooth connections to your smartphone.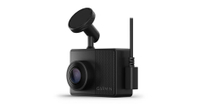 Garmin Dash Cam 67W | was £199 | now £169
Save £300 at Currys. The latest version of our favourite dash cam offers a 180° view of the road ahead, and offers remote features such as Live View monitoring from your phone, and Parking Guard for alerting you to carpark bumps.
Expired deals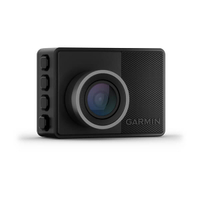 Other useful guides
• Best front and rear dash cams
• Best Uber dash cams
• Best backup camera
• Best body cameras
• Best spy camera
• Best indoor security cameras
• Best outdoor security cameras