The Canon EOS R5 has been officially out for a while now, but many retailers are still struggling to fulfill the demand from consumers. If you've been trying to get your hands on one of Canon's most exciting releases ever, but you haven't managed to do so yet, then you're in luck. We have just spotted that Park Cameras and Wex Photo Video both have this amazing full-frame mirrorless camera available to buy – so if you've been waiting for the R5 to come back in stock, then your opportunity has arrived!
Looking for the best Canon EOS R5 deals from around the world? We've got you covered.
Canon EOS R5 in stock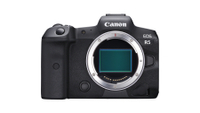 Canon EOS R5 in stock at Park Cameras
Got your eye on the Canon EOS R5? Park Cameras is now showing that it has this ground-breaking camera in stock for a body only price of just £4,199.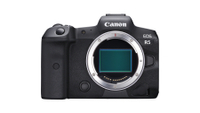 The Canon EOS R5 is one of the most exciting cameras to come out in 2020, offering top-of-the-line specs for professional photographers and videographers. Featuring 8K video, 20fps continuous shooting, Dual Pixel CMOS AF II capability and the ability to use Eye, Face and Head Detection AF on either animals or humans, the Canon EOS R5 is a truly ground-breaking piece of kit.
It's no wonder that consumers have been clamoring to get their hands on this brand new camera – and that retailers have been struggling to meet the demand. However, we're hoping that availability will begin to increase now that the Canon EOS R5 has been out for a few months. The fact that Park Cameras and Wex Photo Video have some bodies back in stock certainly buoys our hopes that the stock shortages may be coming to an end.
Read more