Jessops is offering some truly great deals on the Fujifilm GFX medium format camera system.
First there is £700 off the Fujifilm GFX 50S II with GF 35-70mm lens. I became aware of this deal while writing about how great I found my experience with this particular combo. Although a kit lens, it is a powerful tool that can create exceptional images!
As well as the GFX 50S II, if you want even more megapixels for your money, there is also an opportunity to save £1,000 on the Fujifilm GFX 100S!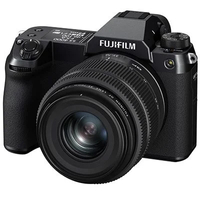 Fujifilm GFX 50S II + GF35-70mm lens | £3,899 | £3,199
SAVE £700 (Jessops) The GFX 50S II is a powerful medium format camera, with a huge 51.4MP 43.8 x 32.9mm CMOS sensor. This deal also includes the Fujifilm GF 35-70mm f/4.5-5.6 WR, a great lightweight zoom that packs a punch.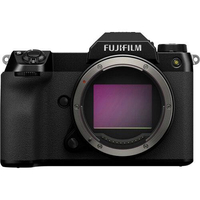 Fujifilm GFX 100S | £5,499 | £4,499
SAVE £1,000 (Jessops) The GFX 100S boasts a whopping 102MP 43.8mm x 32.9mm BSI CMOS sensor for supreme resolution, and its 5-axis sensor-shift image stabilization enables fast-paced photography and video capabilities.
The Fujifilm GFX 50S II is a medium format mirrorless camera that provides exceptional image quality due to its 51.4MP CMOS sensor. Fujifilm led the way in making medium-format photography more accessible to the masses, by making its cameras more portable, and the GFX 50S II is just that – a camera that can be used both in the studio and can be easily carried around on location.
The accompanying kit lens, the Fujifilm GF 35-70mm f/4.5-5.6 WR, is a lightweight medium zoom lens that can deliver clear and crisp imagery.
The Fujifilm GFX 100S, meanwhile, ups the resolution stakes with its 102MP sensor that delivers even more detail, both in stills and in crisp 4K 30p video. If you want even more pixels, it can even shoot 400MP stills via the magic of pixel shift!
See our article on the best medium format cameras and check out the best GF lenses, then see what else is on offer in the best Black Friday camera deals!