Kit lenses are the lenses that often come bundled when buying a camera body, and typically cover a medium zoom range and have a smaller-than-ideal maximum aperture. Often, kit lenses are looked down upon as mediocre and people look to upgrade them as soon as possible. But there is no need to be ashamed, as they can be a powerful tool – especially when starting with a new camera.
Last year I changed camera systems from Nikon DSLR (D750) to Fujifilm GFX, a medium format mirrorless system that is very different from what I had been used to. Changing systems was a substantial investment, and instead of jumping into buying a new camera with lots of the best GF lenses, I instead opted for the kit lens bundle of the Fujifilm GFX 50S II and the GF 35-70mm f/4.5-5.6 WR.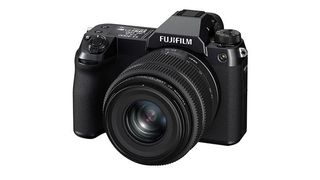 I am glad I did. It was a great way to learn the new camera system before investing in more expensive lenses. However, although I was having a good time and taking photos I liked, I still felt the stigma that is attached to using a 'kit lens'. I know many other photographers have felt the same way, but I am here to say that it's okay!
Kit lenses are a fantastic tool, and are still more than capable of creating great images. With the advancement in camera and lens technology, kit lenses are becoming even more beneficial. Often covering a useful medium zoom range, they enable you to shoot a variety of different genres and usually have great versatility.
Sample Images from the GF 35-70mm F4.5-5.6 WR Kit lens
You all know the saying, "It's not the gear but how you use it." While it's not 100% true, as gear certainly plays a part, the message of using what you have is an important one. Learning your camera or lens inside-out is more beneficial than what the lens or camera actually is.
Knowing how your equipment reacts in every situation is a skill that will enable you to capture what you want, and you can only learn that skill by sticking with a lens for a while and using it in different situations. This is what I did with the GF 35-70mm. I used it and learned it until it got to a point where I didn't have to think about how best to use it; it became second nature. I know its limitations and how best to avoid them or use them.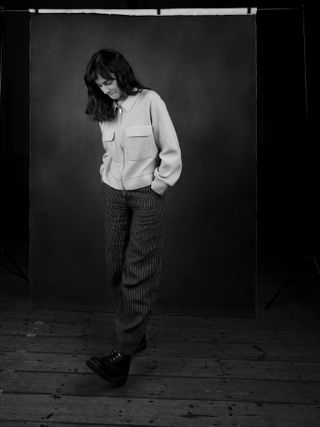 It also provided me with more information regarding what lens I needed to buy next, without choosing one and simply hoping that it would work for me. I recognized that the majority of my images were made at the higher end of the focal range, further narrowing down my next lens choice.
After swapping camera systems, I was left with a GFX-sized hole in my wallet and didn't have the immediate funds to get more lenses. I was also at a point where I was still working commercially and building an updated portrait portfolio. I used the kit lens to create work for my portfolio, and many of the images are still in there to this day. Establishing the fact that kit lenses can do a fantastic job on both a hobbyist and professional level!
So next time you feel ashamed to pull out your kit lens, don't – own it!
Take a look at the best medium format cameras, many of which are the best Fujifilm cameras in the GFX range.