With the nights drawing in, it won't be that long until the Black Friday camera deals... but there is no need to wait. We have just spotted this one-day offer from US dealer B&H Photo that we thought was too good to be miss. This BIG Tamrac Pasadena price has had a phenomenal $75 cut off it, bringing down this serious kit carrier down to in almost unbelievable $49.95.
The Pasadena is designed to carry a DSLR or mirrorless and up to eight lenses – so has enough room to carry almost any photographer's kit - and there is room for a 13-inch laptop too.
Key features of the Tamrac Pasadena include:
• Made of Cordura, Nylon & Polyurethane
• Exterior dimensions of 12.2 x 17.32 x 9.84in
• Interior dimensions 11.02 x 16.14 x 6.3in
• Rain cover
• Quick-release tripod carry strap on the side
• Protective foam dividers are fully customizable for your gear
• Fits in the overhead compartment of most commercial aircraft worldwide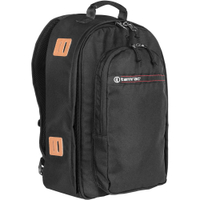 Tamrac Pasadena was $124.95 now $49.95
Based on the design of the legendary Tamrac #787 backpack, the Pasadena is the perfect travel companion for the serious photographer - with plenty of room for lenses, laptop and your system camera. With an incredible $75 saving for today only, this is a great offer from B&H Photo.
US offer. Ends midnight EDT, 15 September 2020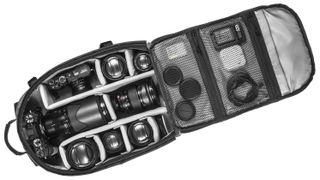 Read more:
Amazon Prime Day 2020: everything we know
Black Friday 2020: early deals on cameras, laptops and more
The best camera backpacks in 2020
The best camera bags and cases