With December well under way and Christmas just around the corner, we don't think we're the only ones who have entered a fully fledged festive panic about what to gift our loved ones this year. If you're feeling particularly generous (or you're just in the mood to treat yourself to a sparkling new piece of tech this year), then check out this fantastic holiday deal on the iPhone XS.
You can save $400 on the iPhone XS in this fantastic Verizon deal. Available in Silver, Gold or Space Gray at either 64GB, 356Gb or 512GB, the iPhone XS might be last year's model, but it's still the tech of the future.
Read more: Best holiday phone deals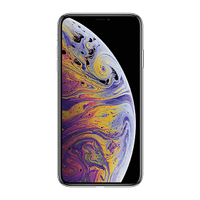 Save $400 on the iPhone XS
Save $400 on the iPhone XS in this amazing Verizon holiday deal. With Face ID, a 12MP camera, up to 12 hours of usage and a 5.8" OLED display, you know you'll be getting a quality product with the iPhone XS. US deal
The iPhone XS is one of the best camera phones you can buy, with wireless charging, Advanced Face ID, an Intelligent A12 Bionic chip to enable amazing augmented reality experiences (among other amazing functions) and a breakthrough dual camera system.
Read more
Best holiday camera deals in 2019: great Christmas deals on photo kit
Mirrorless camera holiday deals in 2019: the best savings are all here!
Holiday lens deals: the best savings on the best camera lenses!