The beginner interchangeable lens camera landscape used to be a fertile one, with Canon and Nikon both producing sub-$400 DSLRs, like Canon's Rebel T7 (EOS 2000D) and Nikon's D3000-series. However, since the move to mirrorless, and the substantial price hikes brought about by world events over the last few years, we've seen the cost of entry-level cameras creep up, while some manufacturers have simply discontinued their budget offerings altogether.
So if you're looking to buy your first standalone interchangeable lens camera to further your photographic skills, what's left out there at an accessible price? Canon still has a tiptoe in the DSLR arena with cameras like the aforementioned Rebel T7 at $479, and even the rock-bottom Rebel T100 (EOS 4000D), though the latter is so crude we wouldn't recommend it even at its current $379 price. The de-facto beginner DSLR for many years was a Nikon D3000-series model, but these are no longer an option since Nikon discontinued the D3500 without replacing it. Yet even with Canon still just about in the game, it's getting harder to recommend a new DSLR of any kind, due to all lens manufacturers discontinuing their DSLR lenses at an alarming rate. There's little sense in buying into a dying ecosystem, irrespective of how cheap the entry point may be.
So the beginner photographer has little choice but to explore the mirrorless market. Sony has long been an obvious choice with its A6000-series APS-C offerings, but to get on the current lowest rung of that ladder - the A6100 - you'll need to part with $848 for an example with a kit lens. Nikon's entry-level Z 30 with kit lens is almost as pricey, costing $797. And since Fujifilm dropped its entry-level X-T200 and X-E4, its current 'starter' camera is now the X-T30 II, which with a kit lens will set you back a teeth-gritting $999. Olympus used to be a viable option with its PEN range, but that's been killed off too, leaving the OM-D E-M10 Mark IV as its cheapest option, which at $800 with a kit lens is just as inaccessible as the Sony and Nikon competition.
This leaves only two mirrorless manufacturers producing cameras which are close to being reasonably priced: Canon, and to a slightly lesser extent, Panasonic. Panasonic cameras like the G100, G85 and G7 can all still be picked up for less than $600. However, the G85 and G7 are both over six years old, so they're cheap for a reason. That just leaves the G100, which is more modern and therefore a genuine, viable option for a capable starter camera.
In the Canon camp we've got the EOS M200, but much more appealing is the M50 Mark II, which can now be picked up for $600 with a kit lens. This is tempting, but since the launch of APS-C EOS R-series cameras, the days of the M mount are surely numbered, and we have to assume EF-M lenses probably aren't going to hang around much longer, either.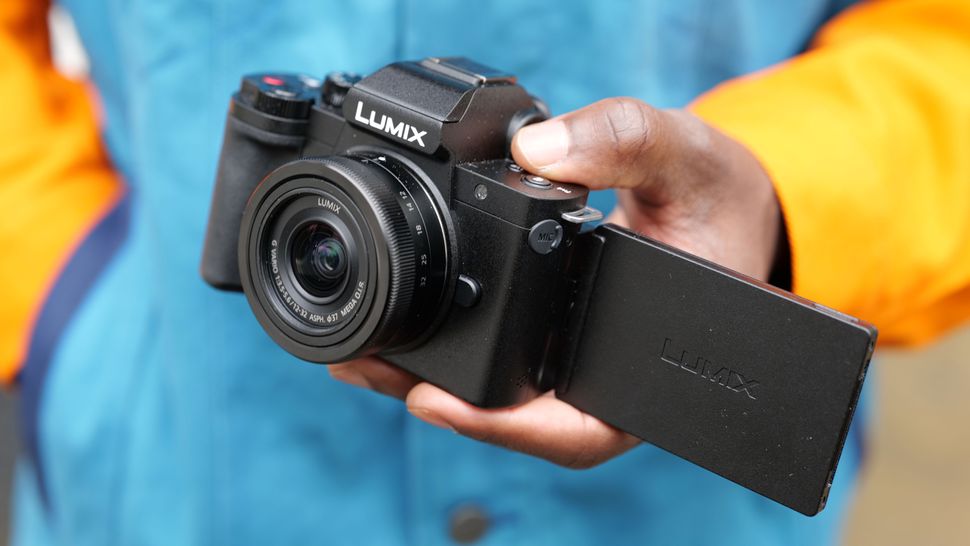 By far the most recommendable starter camera on the market right now is the Canon EOS R100. At $599 with an 18-45mm lens, it's well priced, and it gives you an entry point into the vast selection of excellent R-mount lenses. Aside from the Panasonic G100, the EOS R100 is now the only camera worth considering if you want to take up photography as a hobby, using a dedicated interchangeable lens camera that's accessibly priced.
While we're grateful that Canon and Panasonic are still catering to the more budget-conscious photographer, it's clear the beginner end of the camera market is in dire need of more competition. But help may be at hand, and from quite an unlikely saviour: TTArtisan. If you're unfamiliar with the brand, TTArtisan is a Chinese manufacturer of manual and autofocus lenses for various mounts, following the likes of Yongnuo and 7Artisans. The company was only founded in 2019, but in a recent interview with Richard Wong, TTArtisan's founder Qing Li revealed the brand could possibly be developing its own camera. This is potentially big news, as TTArtisan has carved its current niche in the lens market by producing low-cost optics, so it'd make sense for the company to adopt a similar business model if it were to produce a camera. And as is now sadly clear, it's not like the entry level camera market is oversaturated, making a new model a potential easy win.
So what could a TTArtisan camera look like? We'd have to assume it'd be Micro Four Thirds based, as this is the only major open-standard lens mount, and a standard which TTArtisan became an official member of in 2022. The L mount could be an alternative, but in the same interview it was also revealed that the company does not currently have plans to join the L mount alliance. Precedent has already been set for a Micro Four Thirds camera from a budget Chinese lens manufacturer, as Yongnuo did exactly this with its YN455: an intriguing Android-based interchangeable lens MFT camera. Unfortunately it doesn't appear to have been a sales sensation, but this was two years ago, when competition in the entry-level camera market was a little stronger. We'd wager conditions are now more favourable for a niche manufacturer to produce a successful cheap mirrorless camera, but we'll have to wait until next year for more details on what TTArtisan may be working on.
You might also like:

The best camera for beginners
The best cheap cameras
Best compact cameras
Best cameras under $500 /£500
Best bridge cameras
Best point-and-shoot cameras
Best mirrorless cameras